Can't find the right Helpdesk WordPress theme for your business? Well, you found out HooThemes and that's all you need. We are here to save your valuable time and list out the best "Helpdesk WordPress themes" for your business to choose from.
With WordPress themes, you could get marvelous customer care portals, such as LEGO and WISTIA.
These themes will help you create an entire web-based customer support platform. And if you want to create help desk software, have a look at the best knowledge base designing tools, or just want a knowledge base plugin, check out the best plugins for knowledge bases.
So, without any further ado, let's get started.
What is a Helpdesk Website Theme?
A helpdesk website theme helps website owners to create a customer service/ knowledge base/ technical support web portal for the business. It provides you with premade website templates and theme options to make it quick and unique at the same time.
Best Helpdesk WordPress Themes Comparison
We have picked up the themes based on the features they offer, ratings, and ultimately the ease of use. All the below-listed themes are responsive and have met the coding standards by WordPress.
NAME
DETAILS

TechDesk

Active Installations:

530+

Rating: 4.4/5
Unique Features:

9 Custom Widgets, 5 Widgetized Areas, AJAX Thumbnail Rebuild, Built with Bootstrap 3, Custom Backgrounds

Download

Helper

Active Installations:

300+

Rating: 3.7/5
Unique Features:

Unlimited Color Variations, Highly Customizable, bbPress Plugin Support, eContact Form, Custom Post Types

Download

KNOWLEDGEPRESS

Active Installations:

2,200+

Rating: 4.3/5
Unique Features:

Archive Page, Breadcrumbs, Search Analytics, FAQ Plugin, Live Search

Download

Docly

Active Installations:

280+

Rating: 4.9/5
Unique Features:

Dark Mode Switcher, Article Table Of Contents, Directory Indicator, Page Preview Tooltip, File Tree Navigation

Download

HelpDesk

Active Installations:

210+

Rating: 4.4/5
Unique Features:

Popular Articles, Recent Articles, Header & Footer Layout Options, Email Notifications, Live Chat Support

Download

iDesk

Active Installations:

30+

Rating: 4/5
Unique Features:

W3C Valid HTML Code, Fullscreen Menu, Viewport Border, Video Slider, CSS Animation

Download

TechSmart

Active Installations:

40

Rating: N/A
Unique Features:

Unlimited Home Page Layouts, 6 Predefined Headers, WordPress Customizer, Custom Logo, Sticky Sidebars

Download

DW Helpdesk

Active Installations:

160+

Rating: 2.6/5
Unique Features:

DW Knowledge Base Pro, DW Glossary, DW FAQ, Envato API Support, Future Updates Free

Download

Discy

Active Installations:

1,800+

Rating: 5/5
Unique Features:

Unlimited Sidebars, Call To Action, 12 Page Templates, Advanced Post/Page Options, Multiple Post Formats

Download

KnowHow

Active Installations:

5,100+

Rating: 4.6/5
Unique Features:

Multilevel Animated Navigation, 2 Custom Widgets, Flexible Columns, Buttons, AJAX Live Search

Download

HelpGuru

Active Installations:

3,100+

Rating: 4.5/5
Unique Features:

Live Customizer Support, Retina Icon Fonts, bbPress Forums, Article Feedback, Content Ordering

Download
Do you want to geek out on these themes? Let's go all nerdy over them.
11 Best Helpdesk WordPress Themes to Choose From
#1 TechDesk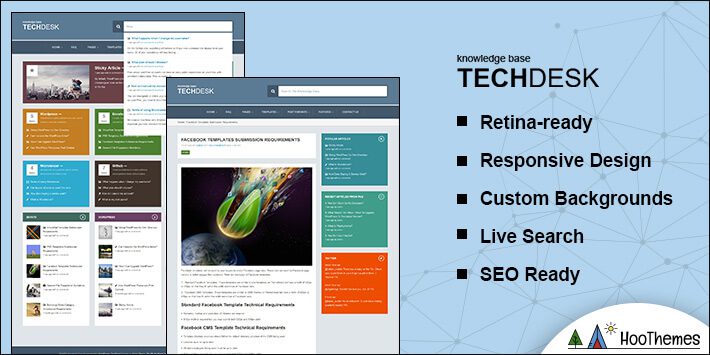 Source: Themeforest
TechDesk is a responsive knowledge base WordPress theme. In the list of help desk WordPress themes, TechDesk has a special place because of its simple and intuitive web design. It comes with nine custom widgets that give you an array of functionalities you might want in the customer care site for your business. Whether you want to create an entire website or just FAQ pages, this WP theme is a perfect fit for the job.
The TechDesk WordPress theme offers many specs, such as real-time search options and FAQ post types that can escalate customer satisfaction. And for your ease of use, it offers you various shortcodes. These shortcodes and an intuitive admin panel help you to customize website templates as you like.
Key Features: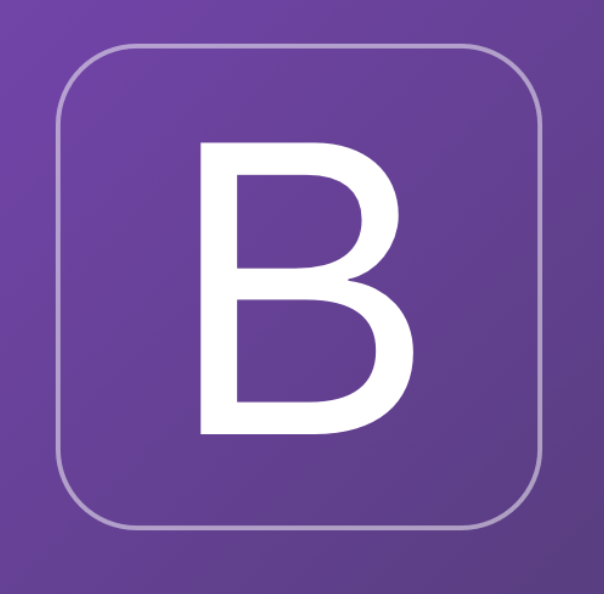 Bootstrap
This WP theme is built on the most flexible and reliable framework —Bootstrap. Since it is an open-source framework, it is easy to customize the theme as you like. Moreover, it is used by web developers all around the world to create stunning mobile-friendly WordPress websites.
Testimonial:

Core Features:
9 Custom Widgets
5 Widgetized Areas
AJAX Thumbnail Rebuild
Built with Bootstrap 3
Custom Backgrounds
Sticky Menu
Font Awesome Icons
Pros & Cons:
Pros

Cons

Fully Customizable
5-star Support
Active Installations:

530+

Rating: 4.4/5
---
#2 Helper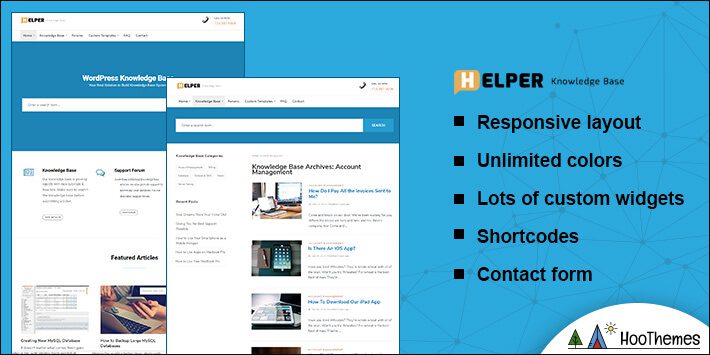 Source: Themeforest
Helper is an excellent helpdesk theme for WordPress. This WP template is fully responsive, retina-ready, and cross-browser compatible. Thus, your customer may visit your customer service on any device using any browser. It offers 5-star support with a dedicated team always ready to help you with any technical issue.
Helper can assist you in creating a knowledge base and FAQ page too. And if you want to create a unique website, it lets you do exactly that with the custom post types. It does not limit any post formats and lets you use your creativity to the fullest. Other than that, this theme comes with the Elementor page builder which lets you create even a complex web design in just a few minutes.
Key Features: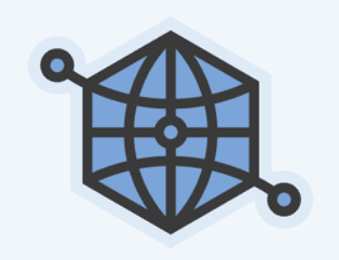 Facebook Open Graph
This self-service WP theme comes with Facebook open graph feature. It automatically displays the featured image, topic of the post, and excerpt of the post when shared on Facebook. Therefore, all you have to do to share a perfect Facebook post is one click on the share button.
Core Features:
Elementor Page Builder
Unlimited Color Skins
Highly Customizable
bbPress Plugin Support
eContact Form
Custom Post Types
Feedback Open Graph
Pros & Cons:
Pros

Cons

Extensive Color Palette
Easy Interface
Active Installations:

300+

Rating: 3.7/5
---
#3 KNOWLEDGEPRESS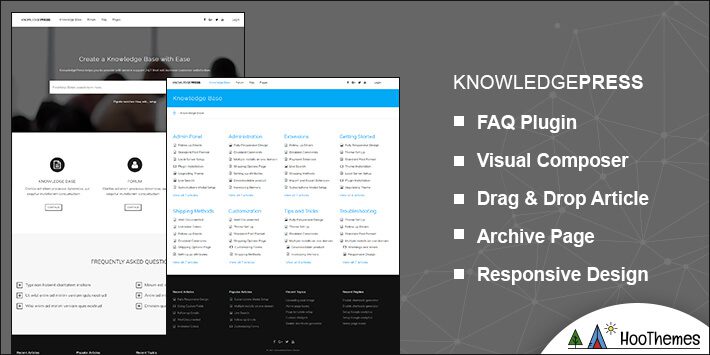 Source: Themeforest
KNOWLEDGEPRESS is a well-known wiki WordPress theme amongst the helpdesk WordPress themes. This web theme tops the niche by offering some of the most advanced functionalities, such as voting. It lets your customers vote on the post they find the most useful. And it also incorporates Google analytics for in-depth reports on the performance of your helpdesk site.
This gem of the knowledge base WordPress themes comes with an intuitive Drag And Drop Knowledge Base Article & Category reorder. It lets you organize and manage your knowledge base articles so that customers can easily find the information they are looking for. Moreover, this helpdesk theme includes social icons too for easy sharing. These specs and benefits group it with the simplest WP themes.
Key Features:

bbPress
bbPress is a WordPress plugin for creating forums. If you want to create a customer care site, you can not afford to skip on community forums. Thus, this WordPress customer care theme lets you easily create and maintain open forums by integrating the bbPress plugin.
Core Features:
Archive Page
Breadcrumbs
Search Analytics
FAQ Plugin
Live Search
Voting
One-page
Social Icons
Pros & Cons:
Pros

Cons

Fluid Site Width Option
Regular Updates & Bug Fixes

No LearnPress Compatibility
Active Installations:

2,200+

Rating: 4.3/5
---
#4 Docly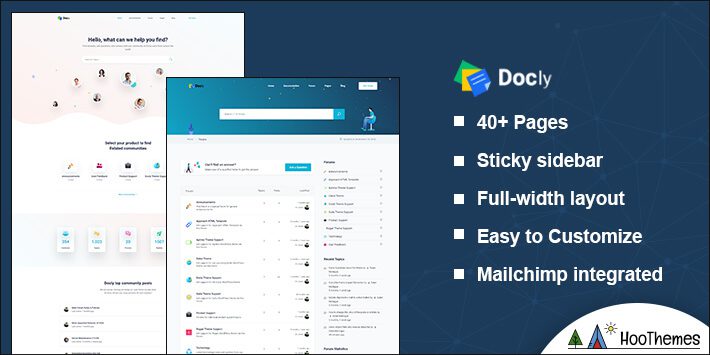 Source: Themeforest
Docly is considered amongst the most powerful and high-performance documentation WordPress themes. This knowledge base WordPress theme has a plethora of specs to offer. And the best part is that all the specs are there to make your job easy without slowing the website down. Despite having so many functionalities, it does not behave like a bloated theme.
To make sure the best user experience, the Docly WP theme comes with a dark mode switcher. It's not only good for readers' eyes but looks great too. This WP theme takes care of easy navigation by featuring the file tree navigation. It makes switching from one page to another as easy as flipping through a book.
Key Features: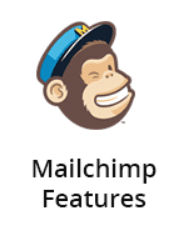 Mailchimp Integrated
Mailchimp is an all-in-one email marketing solution. This plugin helps you with regular promotional via-email and also keeps track of emails from potential clients. This WordPress plugin automates the emailing for your business and saves a great deal of time and resources. Thus, you don't have to rely only on 'word of mouth' marketing.
Testimonial:

Core Features:
Dark Mode Switcher
Article Table Of Contents
Directory Indicator
Page Preview Tooltip
File Tree Navigation
Font Size Switcher
Conditional Content
Gutenberg Optimized
Image Hotspot
Underscores Framework
Pros & Cons:
Pros

Cons

Footnotes For Doc Reference
Modern & Unique Style

Layer Slider Not Included
Active Installations:

280+

Rating: 4.9/5
---
#5 HelpDesk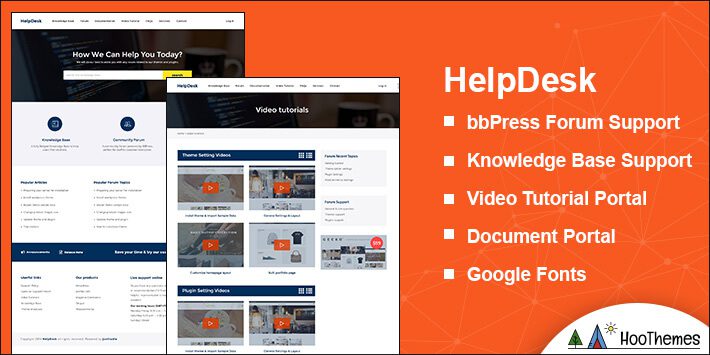 Source: Themeforest
Helpdesk is the best customer support WordPress theme. It helps you create an extensive knowledge base, forums, Q&A, guides, and standard operating procedure manuals without cluttering it all up. This responsive theme makes sure your customers get what they want by suggesting related articles, popular articles, and recent articles. And this can be done with widgets only. No need to add third-party plugins and add-ons.
The Helpdesk WordPress theme keeps your customers updated with the email notification about any new article, post, or forum. This is a great way to keep your customers up with all the advancements in your product/services. Furthermore, to enhance customer support, this WP theme assists visitors with a live chat function.
Key Features: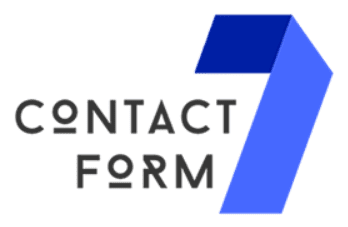 Contact Form 7
Want to make it easy for your customers to contact you? The contact form 7 plugin setups the best customized online forms for your website. You can create any sort of forms, such as contact forms, registration forms, and various application forms. It lets you add custom fields and mark any field mandatory.
Testimonial:

Core Features:
Popular Articles
Recent Articles
Header & Footer Layout Options
Email Notifications
Live Chat Support
Unlimited Colors
FontAwesome Icons
Pros & Cons:
Pros

Cons

Envato Purchase Code
One-Click Import
Active Installations:

210+

Rating: 4.4/5
---
#6 iDesk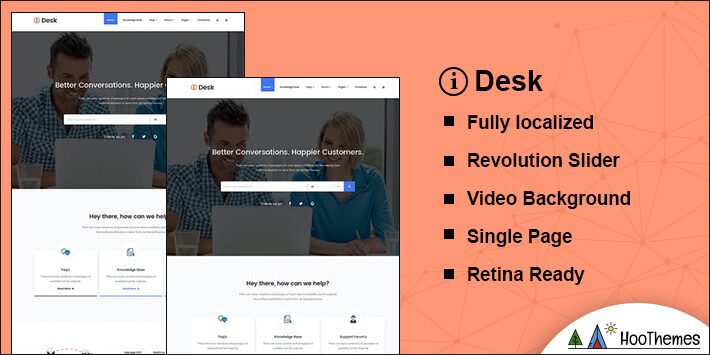 Source: Themeforest
When it comes to a 100% responsive customer care WordPress theme, iDesk is on the priority list. Out of all the other premium WordPress themes for helpdesk websites, iDesk supports the CountUp plugin which lets you display animated countdowns on your business website. This web theme helps you to design the best user interface with custom CSS animation and specs like video slider and video parallax sections.
This gentry of helpdesk web themes also supports the most intuitive page builder —visual composer to let you design templates effortlessly. It provides you a real-time preview of the customization. This helps you make decisions visually without assuming the outcome. And you can drag and drop the website elements without any coding knowledge. Thus, this help center WP theme competes with the WordPress web themes for newbies.
Key Features: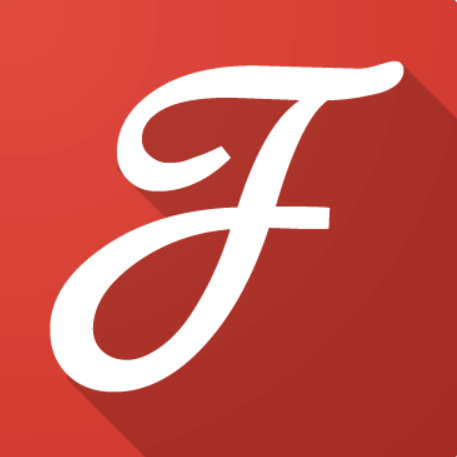 Google Web Fonts
Google web fonts is a huge collection of fonts. You'll find all the possible typography styles included in this font family. Therefore, you can pick the font that matches the rest of your website or the brand image. It has hundreds and thousands of alternatives to make your helpdesk website as unique as it gets.
Testimonial:

Core Features:
W3C Valid HTML Code
Fullscreen Menu
Viewport Border
Video Slider
CSS Animation
Visual Composer
Isotope
Video Parallax
CountUP
Pros & Cons:
Pros

Cons

Optimized For Small Screen Devices
Well Documented
Active Installations:

30+

Rating: 4/5
---
#7 TechSmart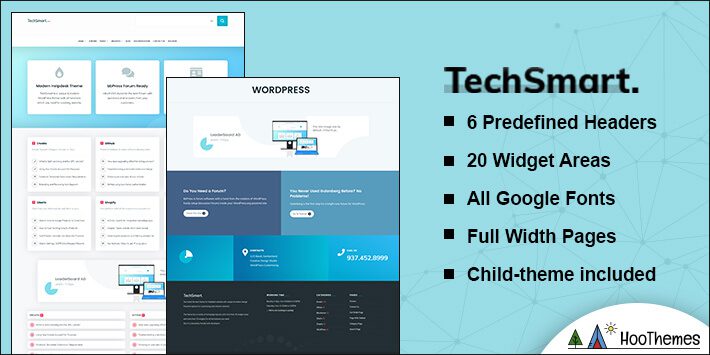 Source: Themeforest
TechSmart shares the pool with the best WordPress themes for help-desk websites. What makes it a great theme is its flexibility. It can be molded into any shape and size. Whether you want to design websites for a big corporate business or a startup and even a freelancer, this theme fits them all. It lets you create unique Q&A sections, how-to guides, and terms & conditions articles without breaking a sweat.
With 6 pre-designed header styles and custom logo options as an image or text, this help center WP theme makes your knowledge base personalized and in line with your brand identity. Moreover, this theme was built on the open-source Bootstrap 4.x. And as Bootstrap is famous for creating responsive and mobile-friendly web designs, this theme joins the touch-friendly WP templates.
Key Features:

Redux Framework
Redux framework is a free-to-use front-end admin dashboard framework with a flexible and intuitive interface. This makes customizing your WordPress website a child's play. Its flexibility lets you create complex web themes/templates within a few moments and without any technical knowledge.
Testimonial: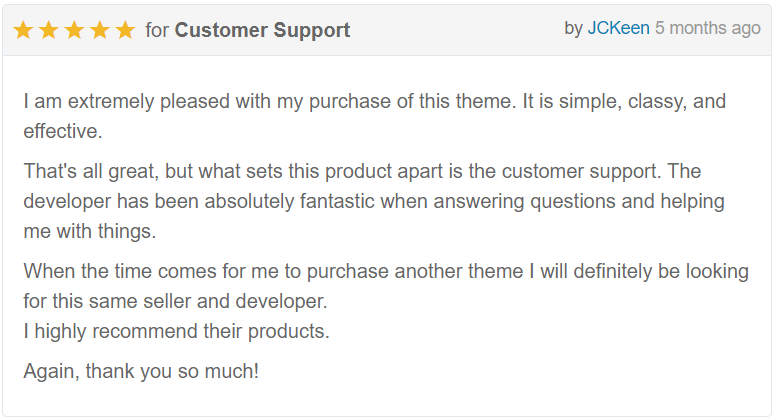 Core Features:
Unlimited Homepage Layouts
6 Predefined Headers
WordPress Theme Customizer
Custom Logo
Sticky Sidebars
Custom Backgrounds
10 Plugins
20 Widget Areas
Child-theme Included
Pros & Cons:
Pros

Cons

Developed On Bootstrap 4.x
Clean Code
Active Installations:

40

Rating: N/A
---
#8 DW Helpdesk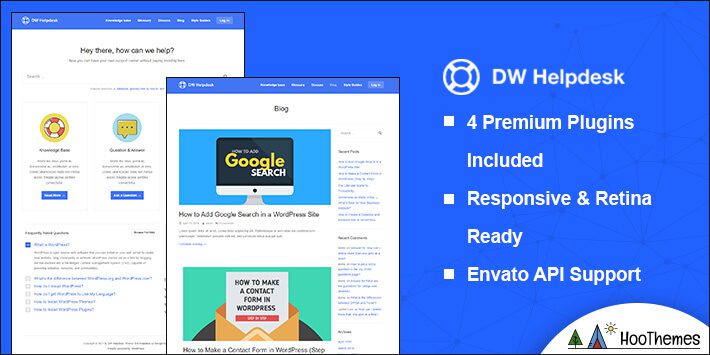 Source: Themeforest
DW Helpdesk theme for WordPress is an all-in-one yet minimal WordPress theme for customer support pages. It includes all the necessary plugins and add-ons for a support site. This WP theme is fully responsive and supports high-resolution images. Therefore, you do not have to worry about low-quality images whether your customers use their smartphones or widescreen devices, such as desktops.
This WP theme for help centers comes equipped with unique functionality that is grocery. It lets you list out the knowledge base terms in alphabetical order with a description of each of them. Thus, it can also help you create a comprehensive dictionary on your customer support website. As it helps you display all the information with utmost practicality, it reduces the support tickets and reduces the workload of your support team.
Key Features: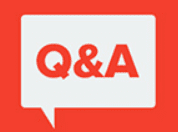 Question & Answers Pro
Question & Answers Pro is one of the premium plugins that let you display frequently asked questions and answers on customer support websites. This self-service format helps customers easily find the information they want and not go through heaps of content.
Core Features:
DW Knowledge Base Pro
DW Glossary
DW FAQ
Envato API Support
Future Updates Free
Fully Customizable
Easy-to-use Color Palette
Pros & Cons:
Pros

Cons

Envato Quality Check
High-Resolution Display
Active Installations:

160+

Rating: 2.6/5
---
#9 Discy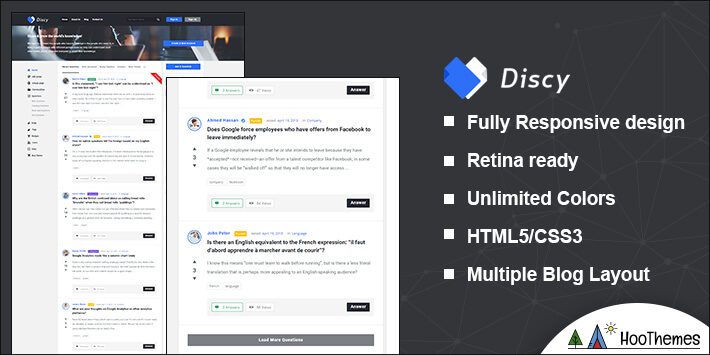 Source: Themeforest
Discy is a modern WordPress theme for support system websites. Businesses offering any kind of product or service can use this WP theme. It comes with unlimited sidebars and 27 custom widgets. You can use these specs to create the utmost functional help center site. This user-friendly support WordPress theme offers you the call to action functions too.
Moreover, this easy-to-use WP theme includes 12 page templates that you can use right away to create an effective support page. If you want to create product documentation, this theme lets you do that with its multiple post formats support including standard, gallery, image, and video too.
Key Features: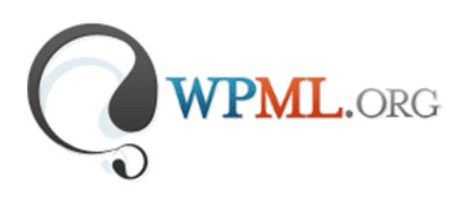 WPML
WPML (WordPress Multilingual) is the most popular WordPress plugin for translation friendliness. This WordPress plugin translates your site content with a simple click. It includes all the major languages from all around the world. It lets your customer support website reach an international customer base.
Testimonial:

Core Features:
Unlimited Sidebars
Call To Action
12 Page Templates
Advanced Post/Page Options
Multiple Post Formats
404 Page
27 Custom Widgets
Pros & Cons:
Active Installations:

1,800+

Rating: 5/5
---
#10 KnowHow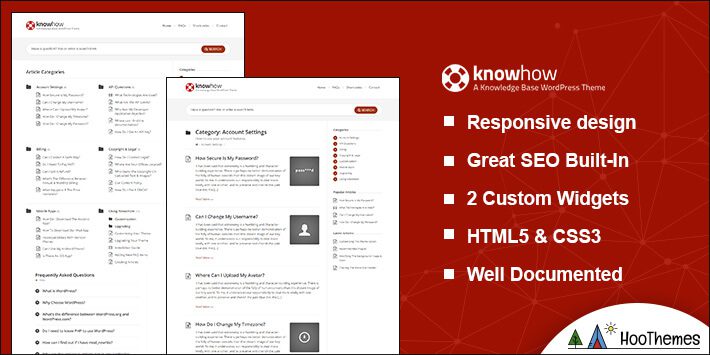 Source: Themeforest
The KnowHow is a customer care WordPress theme with a fully responsive design. This support center WordPress theme lets you create stunning knowledge bases for your business. Whether you want to create an internal or external knowledge base, the KnowHow customer care WordPress theme can help you with it. Being a translation-friendly WP theme, it can help your business raise customer loyalty all around the globe.
Moreover, this customer service WordPress theme comes with the AJAX search. It helps your customers to get the piece of information without scouring the entire customer support website. And the spec that puts this theme apart from the rest is its multilevel animated navigation. On top of that, SEO best practices assures better search engine rankings.
Key Features:

Gravity Forms
Gravity forms is an excellent plugin that lets you create custom web forms. To provide support through virtual platforms you need to have forms that customers can fill in. It makes it easy for them to contact you and it helps you collect customer data effortlessly.
Testimonial:

Core Features:
Multilevel Animated Navigation
2 Custom Widgets
Flexible Columns
Buttons
AJAX Live Search
WPML
Pros & Cons:
Pros

Cons

In-built Search Engine Optimization
Support From An Elite Author
Active Installations:

5,100+

Rating: 4.6/5
---
#11 HelpGuru

Source: Themeforest
HelpGuru is an awesome support system WordPress theme. This theme is used the most to create self-service knowledge bases and reduce the support ticket count. This theme also has the bbPress support forum. This theme provides live support to enhance your customer support department.
The HelpGuru helps to resolve all the customer queries before they feel the need to contact your customer support staff. It can display common Q&A with popular categories. Another outstanding perk of this theme is the article feedback. It helps you gather rich feedback from the customers to uplift the content of your heroic knowledge base.
Key Features: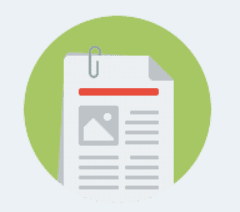 Article Attachments
Articles Attachments let you attach files that your customers can download. This feature lets you upload user manuals, standard operating procedures, and even software solutions like password keys, new updated versions.
Testimonial:

Core Features:
Live Customizer Support
Retina Icon Fonts
bbPress Forums
Article Feedback
Content Ordering
Widgets Included
HTML5 And CSS3 Support
Pros & Cons:
Pros

Cons

Easy to Configure
PHP, CSS, & JS Files Included
Active Installations:

3,100+

Rating: 4.5/5
---
Alright!
We have discussed every theme in detail and if all the specs have put you in a catch 22 situation, let's list out the basic functions that a knowledge base theme must-have.
Must-Have Features of Knowledge Base Theme
The following functions and specs are the basic requirements. If the theme does not have them in-built, it must support the respective plugins at least.
Search Function: The search function is essential when it comes to customer support websites. Thus, every knowledge base WordPress theme should provide some or the other sort of search function. It may be a live search, ajax search, or a search box. It saves customers' time and encourages them to use the self-service portal. If the search function is not provided, customers would likely call your customer service executives avoiding the knowledge base altogether.
FAQs: The FAQ system is a highly efficient way to share all the information and keep your customer service portal interactive. The FAQs can also be used to boost sales. You can include pre-purchase questions and answers, such as price, warranty period, and specs of a product. Other than that, the FAQ section divides the bulk of information into smaller groups and categories, which are easy for readers to consume.
SEO: If you are creating a knowledge base website for your product and service, make sure the theme uses the search engine optimization best practices. You would want your customers to gather information about your business right from your official customer support website instead of some random portals. And to make sure that, your site needs to have smaller search engine rankings.
Forum: Creating a sense of community amongst your customers is the utmost for effective customer service. Therefore, providing an open forum where customers can share ideas and opinions is necessary. Customers can easily find a solution to their problem in these forums and can help each other out. And in many cases, they might come up with out-of-the-box solutions.
Feedback: You do not just create a knowledge base website and forget about it. You have to maintain and update it regularly to keep it effective. And here comes the feedback into the picture. Feedback directly from the users can get you precise points that need improvement and enhance user experience.
FAQ
1. Which are the top helpdesk WordPress Themes?
Helpdesk WordPress themes come in a wide range of shapes and sizes. It all depends on the purpose you want the theme for. However, here is the list of the top helpdesk themes in general.
HelpDesk
KNOWLEDGEPRESS
HelpGuru
Docly
Discy
KnowHow
---
2. How can I add the FAQ section to my helpdesk website?
You have two methods to add FAQs to your helpdesk website.
By adding FAQ plugins, or
By picking up a FAQ WordPress theme.
---
3. Is having a forum beneficial?
Yes, having a forum is extremely beneficial. It not only provides solutions to the costumes facing issues but gives a sense of community too.
Conclusion
Creating a helpdesk portal for your customers is no more a hectic task. Here, we have listed the top helpdesk WordPress themes available in the market. Pick any of the above-listed themes and enjoy the web-development process. We recommend KNOWLEDGEPRESS and KnowHow as they are the most popular amongst all the 11 themes based on their features, ratings, and downloads.
We hope this blog brought you out of the dilemma you were facing to pick the right theme for your customer service portal. If you enjoyed reading this blog, HooThemes has many such interesting blogs that can simplify your life as a web designer.