Building a community is just being a human. And building an online community is being a smart one. If not ever, the year 2020 has shown the importance of being a part of an online community through any sort of social media platforms. Today, we have 3.5 billion social media users worldwide and this figure is increasing every day.
But, every social networking site has different algorithms and restrictions and none of them has it all. So, why not create your own social media platform? Sounds interesting but difficult? Here we, at HooTheemes have pulled out the 11 best "BuddyPress WordPress Themes" to make your task easy-peasy.
Now, you might be thinking why these social networking themes? Can't we use Church WP themes or Non-profit Organization WP themes to create a community? Well, you sure can, but these BuddyPress WP themes are specifically made for creating social networking websites with tons of social networking features that you would love.
To further rule out any confusions, let's make it clear by stating:
What is WordPress BuddyPress?
WordPress BuddyPress is a plugin that is the best social networking site. Using the BuddyPress plugin, you can create a fully functional social media website like Facebook, Twitter, or Pinterest. It allows your website to register different users, post messages, and create groups.
Now that we all are on the same page, let's get started.
Best BuddyPress Themes for WordPress
NAME
DETAILS

KLEO

Active Installations:

21,500+

Rating: 4.7/5
Unique Features:

Sensei e-Learning System, 40+ Inner Pages, AJAX Search, Gravity Forms, 3-Level Drop Down Menu

Download

Woffice

Active Installations:

12,600+

Rating: 4.6/5
Unique Features:

Projects Manager, Slack Notification, Members Directory & Map, Wiki-Knowledge, Includes EventON

Download

Sweet Date

Active Installations:

9,200+

Rating: 4.5/5
Unique Features:

40+ Inner Pages, Visual Shortcodes, Member Photos, Twitter 1.1 – Newest API, Membership Subscriptions

Download

Mingle

Active Installations:

5,700+

Rating: 4.3/5
Unique Features:

Colorbox Lightbox, Slide Show Paging Display, Fullscreen Vimeo, Cufon Font List, Menu Filtering

Download

Salutation

Active Installations:

5,600+

Rating: 4.5/5
Unique Features:

Contact Form Generator, Plugin Update Reminder, Search Option On Message Page, Star Private Messages, Layered Animation

Download

BuddyApp

Active Installations:

2,500+

Rating: 4.4/5
Unique Features:

3 Menu Locations, Live Customizer, Live Chat, Live Notification, Knowledge Base

Download

Olympus

Active Installations:

2,100+

Rating: 4.8/5
Unique Features:

Post Reactions, Related, Posts, 4 Blog Styles, Single, Product Page, Re-CAPTCHA

Download

Thrive

Active Installations:

4,800+

Rating: 4/5
Unique Features:

Members Dashboard, BP Members Roles, Searchable Employee Directory, Social Activity Feeds, Mobile Logo Option

Download

OneCommunity

Active Installations:

3,800+

Rating: 3.9/5
Unique Features:

40 Distinct Social Pages, Pre-built Homepages, Pixel Perfect Design, Dark Mode, Paid Membership

Download

Aardvark

Active Installations:

3,100+

Rating: 4.5/5
Unique Features:

Event Manager Compatible, Elementor Compatibility, Full RTL Support, Custom Pricing Tables, Ajax Pagination

Download

Socialize

Active Installations:

2,700+

Rating: 4.4/5
Unique Features:

Notifications Counter, Javascript Fallback, Powerful Menus, Contact Form 7 Ready, Front-end And Social Login

Download
We know you are all excited to dive deep into every theme, so what are you waiting for?
Let's see each BuddyPress theme one by one.
11 Best WordPress BuddyPress Themes For Community Website
#1 KLEO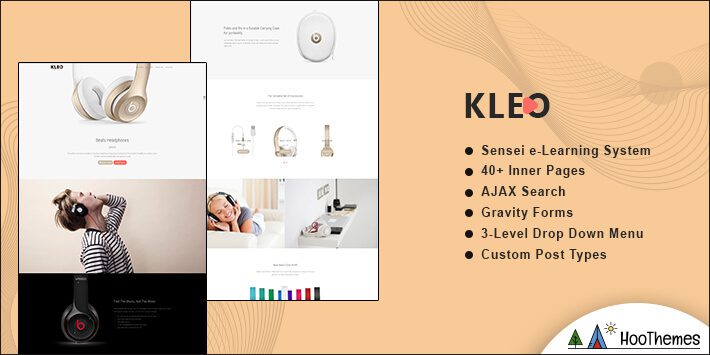 Source: Themeforest
With over 21,000 downloads, KLEO is one of the most popular BuddyPress themes. This BuddyPress WordPress theme comes with a one-click demo content import including specific page design layouts, inner page templates, widgets, user registration, posts, demo sites, and menus. It has portfolio pages, blog pages, WooCommerce pages, eLearning pages, community pages, and news magazines pages in addition to a lot of other niche-specific designs ready to go live.
This community theme is the best if you want to create a social media site to build a community online. This WordPress theme is packed with customization options. You can easily personalize your community website with a unique color as it offers unlimited color options to choose from. Additionally, this BuddyPress theme offers you over 700 Fontello icons. It lets you create your own font file covering anything you want. Moreover, with the Sensei plugin, you can use this theme as an education WP theme as well.



Key Features:
GeoDirectory

This is a premium plugin that helps you to create location listings on your community website. Thus, this multi-purpose WordPress theme lets you easily list out as many locations as you want. All the community members can post their locations of interest to recommend others.

rtMedia

rtMedia is a complete media solution for WordPress websites. This media plugin lets you decide how many posts are users allowed to post, what post type. It supports all media formats such as videos, images, audio, and text. Not only that, but it can also encode videos and audio to convert them into mp4 file types.

Essential Grid

Essential Grid is the best plugin to create galleries. It can create images, audio, or video galleries for flabbergast community members.
Testimonial: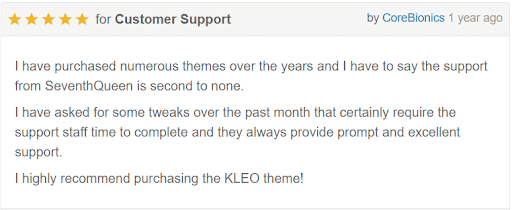 Core Features:
Sensei e-Learning System
40+ Inner Pages
AJAX Search
Gravity Forms
3-Level Drop Down Menu
Custom Post Types
Integrated With Gravatar.com
Pros & Cons:
Pros

Cons

Fully Compatible With 3rd Party Plugin
Fast Preview
Active Installations:

21,500+

Rating: 4.7/5
---
#2 Woffice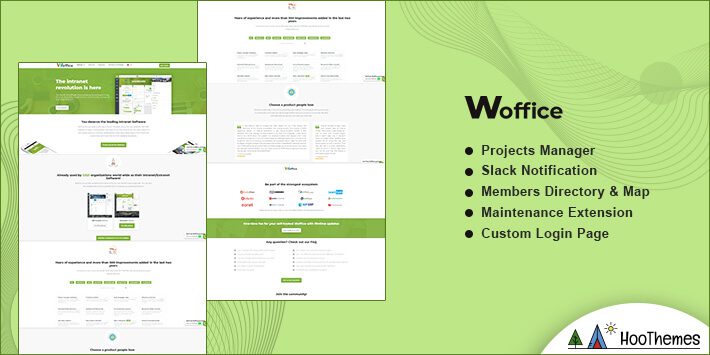 Source: Themeforest
Woffice is one of the best BuddyPress themes for WordPress. This theme is a multipurpose theme that is best for creating intranet/extranet, social networking websites, community websites, online stores, or even educational websites. This theme has a modern and fully responsive design that can adapt to any screen size. One of the best features of this theme is its project manager. You can easily create and manage tasks, manage assigned members, and keep track of the project-timeline.
This BuddyPress theme is one of the best WordPress themes when it comes to customization. You have total control over every element of the website and you can easily edit them with a powerful theme options panel. Moreover, this theme puts your social networking website in the league of giants like Facebook and Twitter with the live chat feature. So, now members can make friends with others online.



Key Features:
Gravity Forms

Gravity Forms plugin is used to create customized forms to collect information for the visitors. With this plugin, you can now add a contact form, feedback form, or an RSVP form. This form-builder works seamlessly with the Woffice WordPress theme.

LearnDash

LearnDash is one of the most popular Learning Management System (LMS) plugins for WordPress. This theme incorporates the LMS to create and manage all kinds of online courses.

Visual Composer

This theme comes with one of the most intuitive drag and drop page builders —Visual Composer. This front-end page builder allows you to customize your web pages with a real-time preview of all the changes.
Testimonial:

Core Features:
Projects Manager
Slack Notification
Members Directory & Map
Maintenance Extension
Activity Streams
Live Push Notifications
Masonry Category Layouts
Wiki-Knowledge
Includes EventON
Pros & Cons:
Pros

Cons

More Than 200 Features & Options
Friendship & Messaging

No BuddyBoss Platform Compatibility
Active Installations:

12,600+

Rating: 4.6/5
---
#3 Sweet Date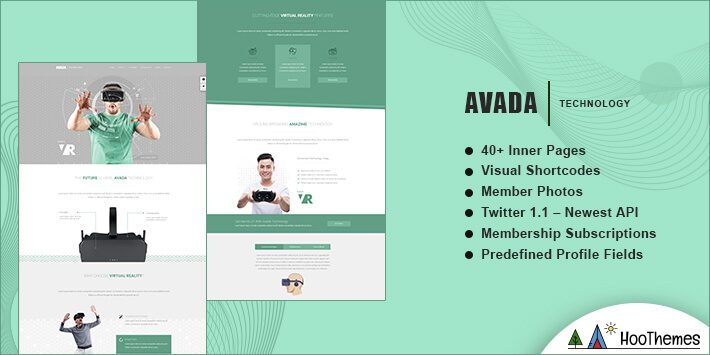 Source: Themeforest
Sweet Date is a modern and clean dating community WordPress theme. But, don't think of it as just another dating theme. Other than community websites, this theme can easily be molded to suit perfectly any business domain. Thanks to the live customizer and Elementor page builder, Sweet Date is one of the easily customizable WP themes.
One of the unique features of this dating theme is online status. Users can see the online status of their friends and are encouraged to have great conversations with each other. On top of that, you can also design your membership system. The members have an option to choose from various membership plans according to different levels. And you can also limit BuddyPress-related pages for particular membership levels.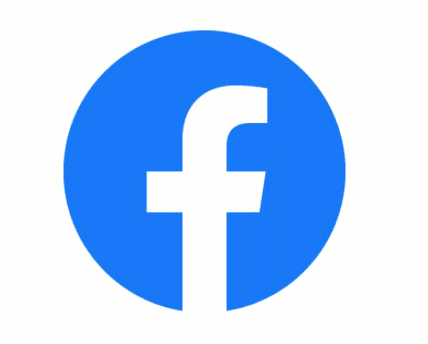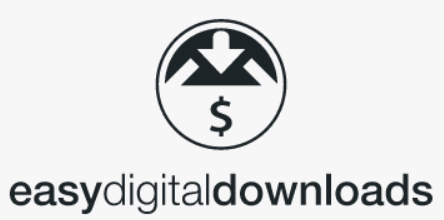 Key Features:
Facebook Compatibility

This theme is deeply compatible with Facebook. Hence, users can easily login with their Facebook accounts. This attracts more people to your website and they do not have to remember yet another id & password.

Easy Digital Downloads

If you want to sell digital products such as video, audio, podcast, software, app, or membership, you can do that easily with the Easy Digital Download plugin.

Elementor

Elementor is an advanced drag and drop page builder. This site builder comes with a library of elements that can be tweaked with a live preview. This easy-to-use page builder tool has revolutionized the way of designing a web page.
Testimonial:

Core Features:
40+ Inner Pages
Visual Shortcodes
Member Photos
Twitter 1.1 – Newest API
Membership Features
Predefined Profile Fields
Unlimited Sidebars
Pros & Cons:
Pros

Cons

Online Status
Smart Notification
Active Installations:

9,200+

Rating: 4.5/5
---
#4 Mingle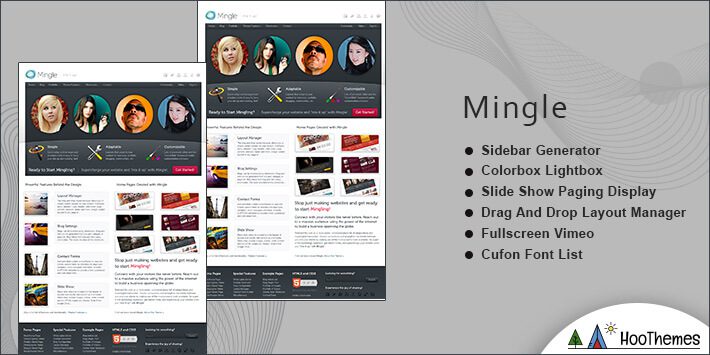 Source: Themeforest
Mingle is a BuddyPress WordPress theme best for community portals as it supports BuddyPress. This WordPress theme makes the best community websites in the simplest way possible. This theme is intuitive and easy to customize. One of the best things about this theme is that it is cross-browser compatible. This allows your user to login to your website from any browser they like. It expands the target audience and creates a huge community.
As this theme was designed to be exclusively for creating social networking sites and community sites, it has got all the BuddyPress features right. The feature that makes it stand out is the fullscreen Vimeo feature. And your content is further beautified by the amazing Cufon Fonts. Moreover, the menu filtering makes navigation easy and hence enhances the user experience.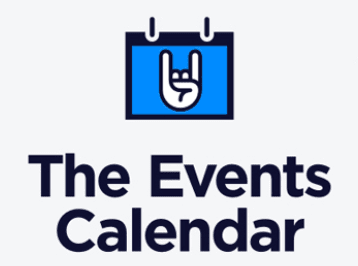 Key Features:
bbPress

This theme comes with the best discussion forum builder —bbPress. bbPress plugin lets you build customized forums where your website users can have open discussions and conversations.

Events Calendar

Events Calendar provides the best solution for creating and tracking any event. As a social networking WordPress theme, it incorporates Events Calendar. This comes in handy to manage events like seminars, webinars, or meetups. Therefore, you can now organize multiple events simultaneously without any hassle.

NextGEN Gallery

NextGEN Gallery is the most popular gallery for WordPress. Every social community site must have a gallery. Hence, this unique BuddyPress community theme has incorporated the NextGEN Gallery. So, now the users can share photos, slideshows, and edit thumbnails.
Core Features:
Sidebar Generator
Colorbox Lightbox
Status Updates
Slide Show Paging Display
Drag And Drop Layout Manager
Fullscreen Vimeo
Cufon Font List
Menu Filtering
Pros & Cons:
Pros

Cons

Login Popup
Layered PSD Files Included
Active Installations:

5,700+

Rating: 4.3/5
---
#5 Salutation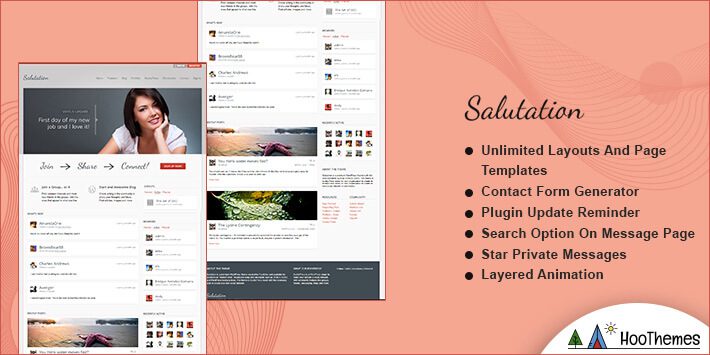 Source: Themeforest
Salutation is one of the best BuddyPress themes. This responsive BuddyPress WordPress theme is focused on showcasing the best content in the way it deserves. It not only displays your content but also organizes it for the most effectiveness. This theme is known for its unbranded white label administration features. You can add your logo to the theme to make it a professional community website.
This feature-rich theme gives you full control over the customization and lets you design the web pages of your wildest imagination. It offers you unlimited color choices, unlimited page templates & layouts, and unlimited sidebars with widgets. Moreover, you can add custom fonts and custom logos to create a unique social media website of your own. Other than that, this theme is one of the best WP themes for mobile-friendly websites.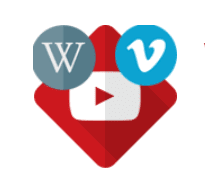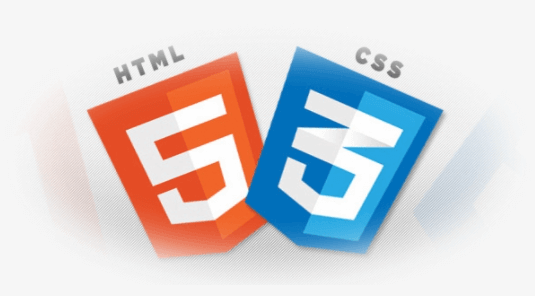 Key Features:
Slider Revolution

This BuddyPress theme comes with the slider revolution which is the best when it comes to sliders. This adds to the overall design layout of the website and enhances the user interface. It gives your website a premium touch.

Colorbox Lightbox

The Salutation WordPress theme integrates the Colorbox Lightbox plugin. It allows your site to have image popups. Your users do not have to load a new page for looking at an image in fullscreen. This popup functionality is highly appreciated on social media websites like Facebook and Twitter.

Based On HTML5 & CSS3

This theme is based on HTML5 and CSS3 coding for better flexibility. You can easily edit the structure to customize it your way.
Core Features:
Unlimited Layouts And Page Templates
Contact Form Generator
Plugin Update Reminder
Search Option On Message Page
Star Private Messages
Layered Animation
Custom Post Types
Pros & Cons:
Pros

Cons

Mentions Autocomplete
Responsive And Mobile Ready
Active Installations:

5,600+

Rating: 4.5/5
---
#6 BuddyApp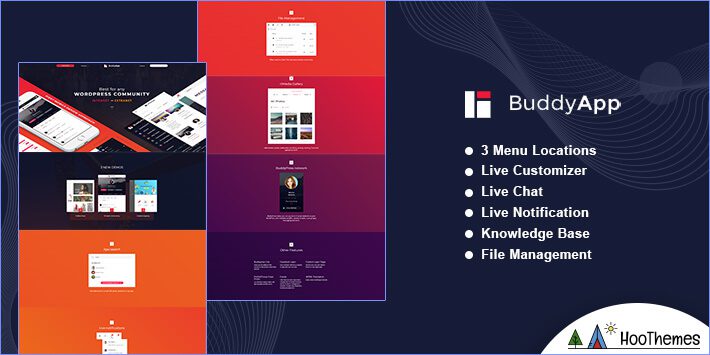 Source: Themeforest
BuddyApp is amongst the top BuddyPress WP themes. This WordPress theme is an apt choice for creating Intranet/Extranet, public/private community, and social network portals. With the WPBakery Page builder, this theme can create your website from scratch in just a few minutes. If you use this theme, your users will never lose the touch as it features live chat and notification.
This Mobile-First Community WordPress theme includes the BuddyPress-like feature which allows your users to 'like' any post. And one of the features that social media users love is the profile cover photo. Your users can now express themselves creatively with the custom profile covers. Moreover, this theme also includes an HTML landing page which makes it a perfect WP theme for landing pages.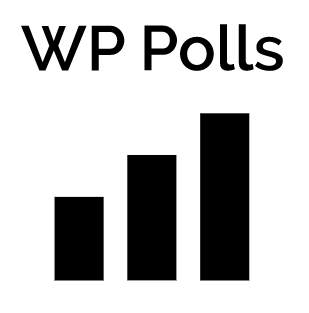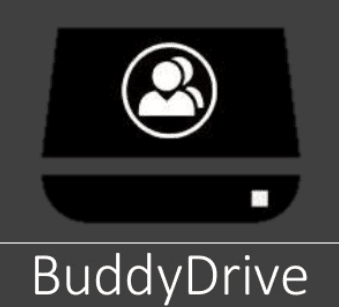 Key Features:
WP-Polls

WP-Polls is the most popular plugin to organize polls and surveys. As it allows users to select more than one option, its applications can be limitless. It is best for community websites where users want to share their opinions.

Envato Toolkit

The BuddyApp theme comes with the Envato Toolkit plugin. It simplifies the update process of your theme. With this plugin compatibility, the theme author can easily deliver the latest updates to you.

BuddyDrive

When breathing a community site, facilitating the users to share files is the top challenge that developers face. Hence, this WordPress theme has incorporated BuddyDrive. The BP attachment API, allows users to share files and folders easily.
Testimonial:

Core Features:
3 Menu Locations
Live Customizer
Live Chat
Live Notification
Knowledge Base
File Management
Custom Login Page
Pros & Cons:
Pros

Cons

Cleverness To-Do List
Post layouts: Left/Right Sidebar or Full
Active Installations:

2,500+

Rating: 4.4/5
---
#7 Olympus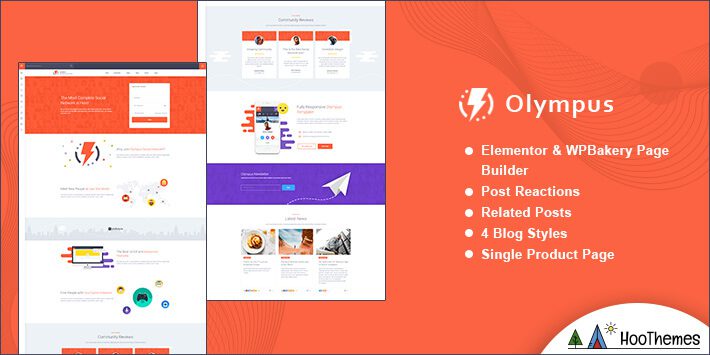 Source: Themeforest
Olympus is highly reputed amongst social networking WordPress themes. This WordPress theme supports BuddyPress and is fully responsive and adapts to various screen sizes instantaneously. This BuddyPress theme has options even for the page builder plugin to choose from. You can either use the Elementor page builder or the WPBakery page builder based on your convenience. Both the page builders are the best drag and drop page builders and can design social networking sites effortlessly.
This easy-to-use community theme has tons of theme options to play with. You can tweak all the elements of your WordPress website and customize fonts, typography, header styles, blog layouts, and whatnot. This BuddyPress theme has got all the features to make your site the most successful WordPress community site.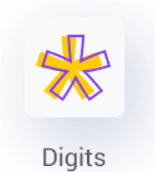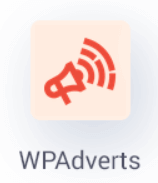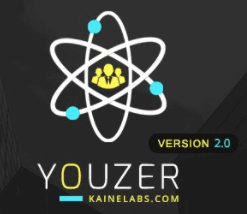 Key Features:
Digits

The Olympus BuddyPress theme offers you the ease of the Digits plugin. It helps your users to easily login with their phone numbers. They no longer have to remember any password or user-id. All they will need is a phone number and the sent OTP to login.

WPAdverts

WPAdverts is a premium plugin for classifieds websites. It is the first choice of developers all over the world when designing a classifieds site. Despite being so powerful, it is light-weighted and fast performing. It has the flexibility to adapt to the theme of your community site.

Youzer

This theme goes one step further than BuddyPress. It incorporates the Youzer plugin. It is for micromanaging the users, members, or subscribers of your website. You can easily restrict users of different categories/packages/subscriptions to their respective benefits. Other than that, it also helps you enhance community engagement.
Testimonial:

Core Features:
Elementor & WPBakery Page Builder
Post Reactions
Related Posts
4 Blog Styles
Separate Header Design For Each Section
WooCommerce Compatible
Single Product Page
Pros & Cons:
Pros

Cons

Easy Theme Extension
Re-CAPTCHA
Active Installations:

2,100+

Rating: 4.8/5
---
#8 Thrive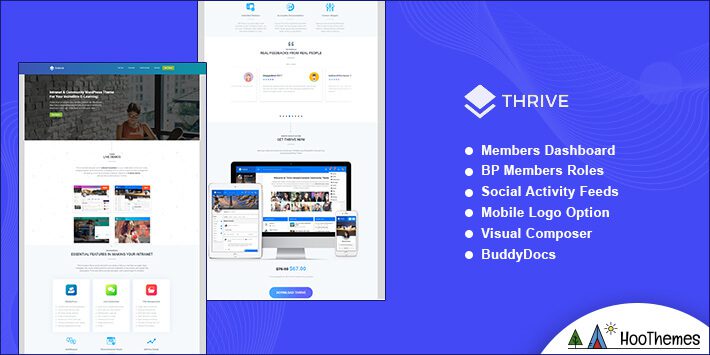 Source: Themeforest
Thrive is one of the most "thriving" BuddyPress WP themes. This BuddyPress community theme is best for creating a global community. With the best localization options. This fully responsive BuddyPress theme is highly customizable and easy-to-use. Moreover, it has the best Knowledge Base WordPress plugins and members management systems making it one of the best small business WP templates.
This social network WordPress theme is so popular that it has been recognized as one of the top choices by Colorlib, Envatotuts+, MonsterPost, CompleteThemes, and Templatic. This intranet community WordPress theme also supports WooCommerce to build effective online shop pages.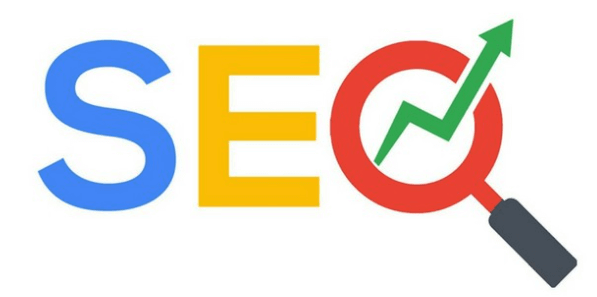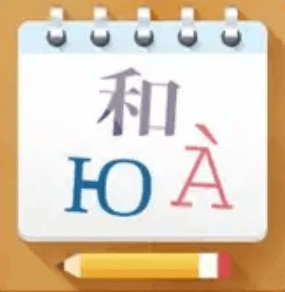 Key Features:
Underscore Framework

Underscore is one of the most reliable frameworks for WordPress websites. The Thrive WordPress theme is based on the same. It allows for immense flexibility and room for theme options to make a unique WordPress website.

SEO Friendly

This community theme is based on Structured Schema markup. This practice boosts the SEP score of the web pages and helps grab the search engines' attention towards your WordPress website.

POEdit

POEdit is the plugin that allows you to localize your content. Since this BuddyPress theme incorporates POEdit, you can translate your WordPress website into any language. This way, more and more members can join and create a community worldwide.
Testimonial:

Core Features:
Members Dashboard
BP Members Roles
Searchable Employee Directory
Social Activity Feed
Mobile Logo Option
Visual Composer
BuddyDocs
Pros & Cons:
Pros

Cons

GDPR Compliant
No Theme Lock
Active Installations:

4,800+

Rating: 4/5
---
#9 OneCommunity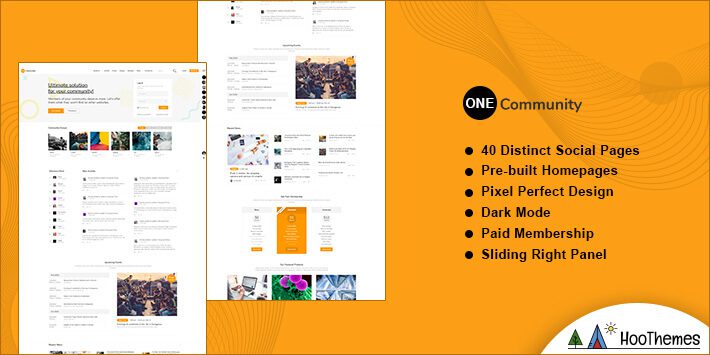 Source: Themeforest
OneCommunity is a veteran BuddyPress Membership Theme. It has been in service for the past eight years which is an impressive time in the web development world. And it has not just sustained, but over and over its name is coined in the list of the top WordPress social media themes. It has a cross-browser compatible, retina-ready, and fully responsive design.
This social networking WordPress theme is easily the best choice for you if you want to create an online community of like-minded people. This WordPress theme features the drag and drop site builder —Elementor that can create effective homepage designs easily. Moreover, it is highly customizable. All thanks to its integrated theme customization API.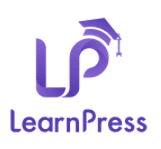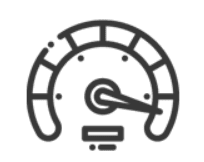 Key Features:
LearnPress

LearnPress Plugin is an ultimate Learning Management System solution. It allows you to create, display, order, track, and manage online courses. With this premium plugin, you can easily restrict users from availing of the courses for free.

Fragment Cache

The Fragmented Cache is one of the simplest ways to boost your website for speed. This practice works for all users. It remembers information like sidebars and footers which is the same for all the users. Therefore, it is one of the most practical methods to optimize your site for speed.

GamiPress Reward System

This theme enhances user interaction with the help of the GamiPress Reward System. The users can collect achievements, points, and marks by interacting with your networking website. Moreover, it is helpful to create a community based on positive reinforcement.
Testimonial:

Core Features:
40 Distinct Social Pages
Pre-built Homepages
Pixel Perfect Design
Dark Mode
Paid Membership
Sliding Right Panel
100+ BuddyPress Extensions
Pros & Cons:
Pros

Cons

Demo login
Dynamic Content Loading
Active Installations:

3,800+

Rating: 3.9/5
---
#10 Aardvark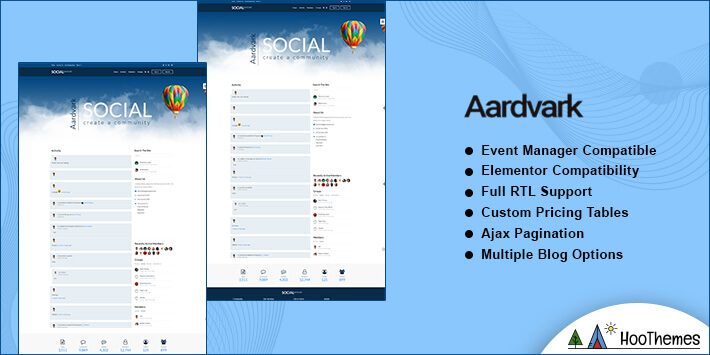 Source: Themeforest
Aardvark is a multi-purpose theme. This theme can be used as a community, membership, BuddyPress theme to create an online community site, social network site, or extranet BuddyPress network. Other than that, this fully responsive theme compatible with BuddyPress can also be perfect for websites for general blogging, news/magazine, online stores, and online courses.
In addition to BuddyPress and bbPress, it has a whole range of third-party plugin compatibility. Therefore, you can add any function to this theme without any coding skills. And the feature that makes it a global hit is the RTL language support. Now you do not have to limit users from certain countries. Anyone on this planet can subscribe to your membership and grow the community.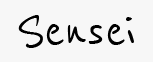 Key Features:
Sensei LMS

This BuddyPress social network website theme bundles the popular Sensei LMS with the package. It lets you create and manage online courses, quizzes, and lessons more efficiently than ever.

Paid Membership Pro

Paid Membership Pro is a tool that will grow your membership site. If you want to create memberships, groups, and much more interesting subscription plans, It will allow you to do it all.

Yoast SEO

No matter if you want to create social networks, e-commerce websites, or an online community, it needs to be SEO optimized. And Yoast SEO is known for the best SEO practices. It will bring your community portal above your competitors in the search results.
Testimonial:

Core Features:
WooCommerce Plugin Compatible
Event Manager Compatible
Elementor Compatibility
Full RTL Support
Custom Pricing Tables
Ajax Pagination
Multiple Blog Options
bbPress Compatible
Pros & Cons:
Pros

Cons

SEO Optimized
Theia Sticky Sidebar
Active Installations:

3,100+

Rating: 4.5/5
---
#11 Socialize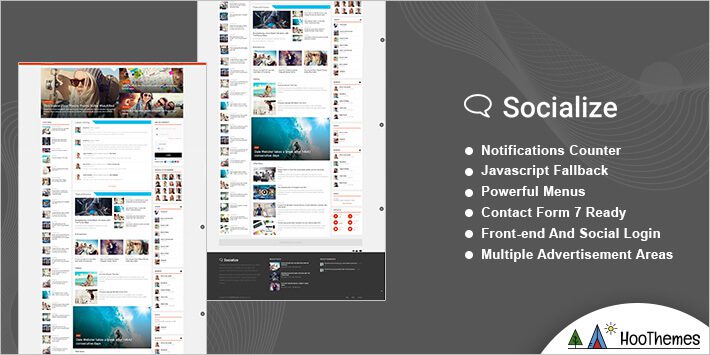 Source: Themeforest
Socialize is one of the most successful multipurpose BuddyPress themes. The integrated BuddyPress makes this theme a perfect option for creating social networks and an online community. This WordPress theme allows creating user profile pages, posting messages, Intranet creating, interacting in groups, and much more. And the best part is, all it takes to install this responsive and retina-ready theme is one click.
This WordPress theme comes with multiple predefined website templates that are ready-to-use. All you have to do is upload your creative content and that's all. Other than BuddyPress, it also supports the WooCommerce plugin. Making it one of the perfect WP web themes for eCommerce.



Key Features:
Redux framework

Redux Framework is a free option panel framework. This is one of the flexible frameworks for WordPress. Since this theme is built on the Redux framework, you can modify it as you wish.

WPBakery

This BuddyPress and community theme offers you one of the most intuitive site builders —WPBakery. With this front-end drag and drop website builder, you can design a social network website or an e-Commerce website in no time.

Font Awesome

Font Awesome is one of the easiest font & icon toolkits to use. It has a wide array of options to make your website design as unique as your idea. The Font Awesome fonts and icons are based on CSS and Less. Thus, you do not have to worry about any compatibility glitches.
Testimonial: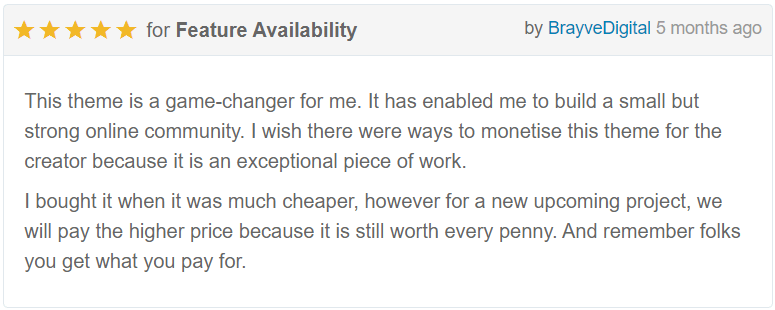 Core Features:
Notifications Counter
Javascript Fallback
Powerful Menus
Contact Form 7 Ready
Front-end And Social Login
Multiple Advertisement Areas
Multiple Page Headers
Individual And Global Options
Pros & Cons:
Active Installations:

2,700+

Rating: 4.4/5
---
Okay!
Now we know which theme to use, but do we know how to?
Don't say no, just say not yet, because here is all you need to know.
How to Use BuddyPress to Create a Social Network with WordPress
One of the major reasons web-developers use the BuddyPress plugin is that it can design complex-looking social networks and a community website with just three simple steps.
Yes! You read it right. All you have to do is three simple steps and a fully functional social network is ready to be published.
So, without any further ado let's start creating a BuddyPress website.
Step #1: Enable BuddyPress Components
Right after adding the BuddyPress plugin to your community theme, you are all set to enable all the BuddyPress components for creating and interacting with groups. These components include:
Extended Profiles
Account Settings
Private Messaging
Notifications
User Groups
Friend Connections
Every component adds a particular functionality to your community website. And the plus point is that you can enable and disable these components anytime you want. Thus, see which component is best for your site and use it accordingly.
Step #2: Setup BuddyPress Pages
Although most of the pages required for a community site are already present, you shall need to design a few pages such as a page for creating profiles, posing messages, and user activation. Creating such pages is all easy. Go to "Pages > Add New". You only have to create a blank page and name it. BuddyPress will fill it up with the appropriate content under the title.
NOTE: Do not forget to click on "Allow anyone to register for the site".
Step #3: Select BuddyPress Options
Once you have created all the essential pages, you need to adjust the BuddyPress settings and options to make a unique community site. This is the step where you can adjust profile settings or group activity settings.
That's how it's done. Now, save settings and just sit back.
FAQ
1. What can you do with BuddyPress?
With BuddyPress integration, you can design a social networking website of your own where you can allow creating profiles, posting messages, and creating a community.
---
2. How do I integrate BuddyPress with an existing WordPress theme?
Open your WP admin panel, go to Plugins>Add New and look for BuddyPress in the available WordPress plugins. First click on "Install" and then "Activate Plugin Link". Congratulations! You just did it.
---
3. What is the difference between BuddyPress and bbPress?
Although BuddyPress and bbPress sound similar, both are very much different. If you want to create an online community, pick BuddyPress, and bbPress if you want to add forums/threads to your website.
---
4. How do I use BuddyPress?
Using BuddyPress is quite intuitive. Once you have installed it, you need to tweak the three aspects:
---
5. What is BuddyPress used for?
BuddyPress is used for creating online communities and social networking websites. Basically, any website that includes features such as, member profiles, group activities, or messaging.
Conclusion
Alright!
We have gone through the best 11 social network WordPress themes that are perfect for you. We hope you found the one you need for creating your community website.
If you are a keen reader and want to know more about other WordPress themes, we have all sorts of collections. Click here to check them out. And do not forget to subscribe and share your experience with us.
Thank you!