Is your Instagram down? Is Instagram not working for you right now? Do you have issues with Instagram? Now and then, Instagram won't load, the news feed won't appear, or the stories vanish. The information on this website will assist you in resolving these issues.
What can be Instagram Problems?
When you face some Instagram problems, many speculations may happen. We're never sure if Instagram is down or if the problem is with all of us at once. Since when your Instagram is down, you may lose your Instagram engagement. Hence, we're going to help you figure out whether Instagram isn't working correctly and how to report the issue if you aren't sure where to turn for help.
In some circumstances, we check to see if Instagram is down or not working. Everything we'll go over below may seem lengthy and unfathomable, but the truth is that these are the steps we usually take in a matter of a minute or two to see if something works. This way, you'll know if it doesn't work for you or if the collapse is widespread. Furthermore, we explain how you can make a claim or what you can do if you see that there is no solution.
On the 4th of October, Instagram saw one of its worst outages ever. It happened as a result of a DNS record failure, which allowed the addresses of Instagram, WhatsApp, and Facebook to be resolved. There was one in which people were forced to wait seven hours to return their photos and texting apps. BGP or routing tables no longer contained the DNS entry. Everything vanished without a trace. However, despite being one of the most significant in recent memory, Instagram's demise is not the only one, and you may still be able to use the photo app without incident on Facebook or WhatsApp. Apart from these global problems, there are some Instagram problems just for you, specifically.
Does Instagram not Work for Me or Anyone Else?
Internet. First, see if the application doesn't work and if the crash is localized to your computer or affects everyone. To determine if the issue is with the Internet or the app as a whole, we need to isolate it. As a result, So we'll take it one step at a time. Here, we will bring some sources to check what is the source of these Instagram problems.
1- Use Twitter to Conduct a Search for Instagram Problems
Where do we all go when something stops working? By use of Twitter, naturally. If Instagram isn't working correctly or at all, it won't take long for users worldwide to report the issue via Twitter. If the same thing happens to you, check to see if it's a prevalent issue on Twitter or just search for "Instagram down" or "Instagram doesn't work." If Instagram is down or has a complaint about Twitter or another social network, we go to this site first. It only takes a few seconds to verify. It means we'll have to wait it out if this is the case.
Instagram users worldwide will quickly flock to Twitter to report a problem if the app isn't working correctly or at all. Look on Twitter or Google for "Instagram down" or something similar if it's happening to you, or use the search terms "Instagram not working." As soon as something goes wrong with Instagram (or another social media platform), we go to this site to file a complaint. Verification is quick and easy. If this is the case, all we can do is wait.
2- Check If It Is Dropped on Specialized Pages
One of the best resources you may not have known about is the use of specialized pages where complaints or mistakes in apps are presented. Downdetector is compatible with a wide range of services. For example, failures of operators, streaming pages, and programs such as WhatsApp, Telegram, and Spotify can be found.
Go to Downdetector and search for "Instagram." Normally, you won't have to look far on the web because it will appear among the first results. Downdetector will help us whether Instagram is down for everyone or just for you. When you access the page and the specific section of the app, you will see the failures of the last 24 hours as well as a map of live failures that will show you where the users who are not working with the program or who feel that Instagram has fallen are located. Downdetector works in real-time, so you can easily locate all of the information on our website.
3- Ask Your Friends and Close People
Another step that may seem obvious but it took us two seconds to verify: ask the people next to you if it works for them. This step does not always make sense since you may be alone, your parents may be with you, and they may not have Instagram, nor do your siblings or friends. It is not always anything valuable, and it is fairly simple, so it costs us nothing to check it and even send a WhatsApp to someone to see whether you are the only one who is experiencing this issue.
The disadvantage of prospective collapses on Instagram is that they may lead to the fall of WhatsApp because they are both sections of Facebook, limiting our access to the messaging app to inquire about what is going on. In any case, we can ask using Telegram or Twitter itself. Or the individuals who live near you if you share an apartment or reside with your family, partner, or friends.
What Is Not Working? Instagram Problems or Something Else
What doesn't work in this situation? No matter what, Instagram is the way to go. Here, we brought a list of possible Instagram problems to check them first. Considering these choices can help you understand what's wrong with Instagram.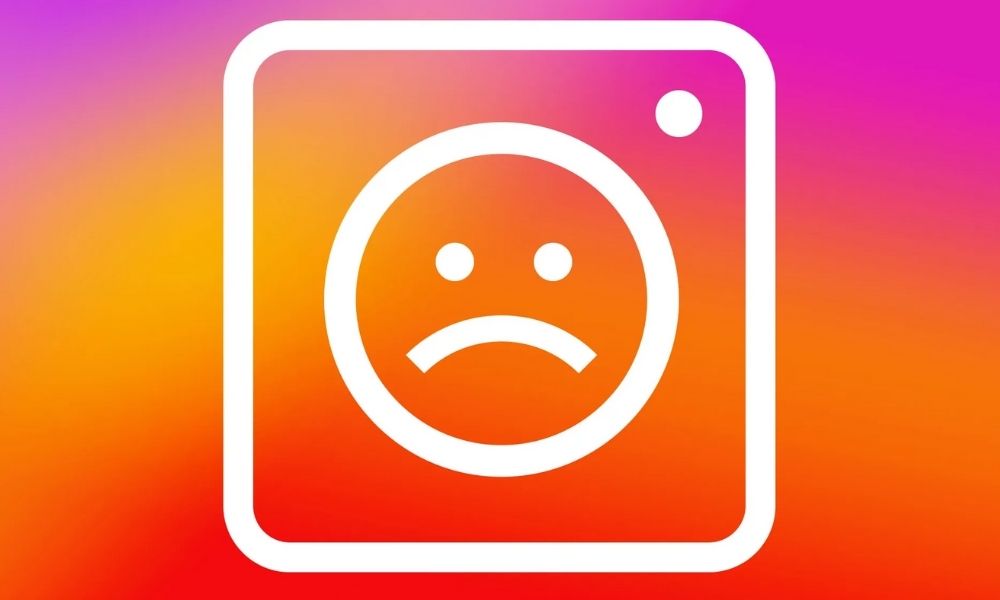 1- Remove and Check the Data
Your internet may be the only thing that's broken. Try using Instagram at a data rate instead of WiFi if you have it disabled on your phone. It might also go the other way. If it keeps working this way, you may be confident that the problem isn't with the software but instead with your WiFi connection. As an alternative, see whether Instagram works fine while linked to your PC through a network cable.
As a result, we'll be able to rule out issues with your application or WiFi network entirely. We can rule out a problem with your network or wireless connection if you test on many devices. Even better, open your computer's browser and open Instagram to make sure everything is working correctly.
2-Make Sure You Don't Have Airplane Mode
It probably seems absurd to you, but you may have accidentally activated Airplane Mode, which makes Instagram not work on your phone. The route varies, but you can generally find this mode by following these steps:
You may think it's silly, but you may have mistakenly engaged Airplane Mode on your phone, preventing you from using Instagram. There are several ways to go to this mode. However, here are a few common ones:
Open your mobile phone settings
Go to Mobile networks
Find "Airplane mode"
Turn Airplane Mode on and off
Try other apps or websites
The most straightforward test to know whether you face Instagram problems or your mobile connection is to test other applications and web pages. It may be down, but you may not have Internet, so we should first check if everything else works correctly. Search and try browsing the Internet through pages that you have never browsed before, try sending a WhatsApp message to see if it is sent or reaching that person, or try updating your Twitter timeline. Any app that works connected to the Internet will work for this test.
As stated in previous paragraphs, Instagram, WhatsApp, and Facebook may not work correctly. That is why you should try pages unrelated to these services or applications that have nothing to do with it. An online games app, your website from a fashion magazine, google itself, could be good choices.
3-Instagram Problems are Just for Me
The problem may be yours alone, even if no one else has reported it as a problem. If you've verified that it doesn't work for you, but no one else has, you may have it. It might be simply because you have mass unfollowed on Instagram. Therefore, you need to go through a specific process that we mentioned before.
By the way, don't worry; there is a solution that we can take advantage of right now, right from our mobile phone.
Although it may seem obvious, the first step may be to reboot. We know that it does not always work for something, but it is always the first step that you can try. It costs nothing, it just takes a minute, and the mobile may restart all processes, and when you turn it on, the app will work as usual again. If it works, you will have fixed it. If not, follow the other steps below. These steps may help you improve your Instagram problems.
1- Stop Force
The Internet connections are working correctly, and the problem is not here; Android allows you to force stop the app. It is similar to doing a small reset, and you can reopen it without any problem. No data is lost; you don't have to log in again.
Go to mobile phone settings
Open the Applications section
Find Instagram in the list of apps
Tap on it to open settings and options
Choose "Stop"
2- Updated Application
Ensure you have the latest version of the application because it will have been solved with a recent update if there is a problem. We don't always keep updates up to date, and it's time to check it out on both iOS and Android. If you have any pending updates, update Instagram and give it a try.
On Android
Open Google Play Store from your mobile phone
Tap on the top left of the screen
Choose the option My apps and games
Find WhatsApp in the list
Check if there are any pending updates
If there is, tap on "Update"
On iOS
On iOS, you can also see if Instagram is pending an update or if you have the latest version. From the App Store, you can see the pending updates.
Go to the App Store from your mobile phone
Tap on the photo in the upper right
Swipe up
You will see the available updates
Check that Instagram is not
If you have a pending update, update
3- Check the Data in the Background
Background data means that if the application is not working or is not open, it is not running as usual. Generally, this is not important on Instagram because typically, we only need it when we open it, but you may use direct messages. You have not missed notifications of new messages, for example. In that case, you can check it out.
Go to the settings of your smartphone
Open the section or section of applications
Choose the Applications / Application Manager option
Find the Instagram app in the full list
Open the settings
Go to the section "Use of data"
Find "Background data"
Activate this option
4- Uninstall and Reinstall
You can uninstall and install Instagram again if it doesn't work for you. You have to press and hold the Android app and tap on "Uninstall." Once you have deleted it, you have to go back to the application store, download the latest version and reinstall it.
4- Login Issues
If you're having trouble logging in, someone may have access to your account. You can know if someone is entering your account. To do this, you can access the settings and Login activity to see who has connected and when.
Open your Instagram application on your mobile
Go to your profile, tapping on your photo
Tap on the three lines in the upper right corner
Open the configuration section
From here, go Security
Open Login Activity
You will see where you have logged in, when and on what device
5- Account Deactivated
Perhaps it is not the problem that Instagram is down or does not work but that the application has deactivated your account because you have breached some rules. Usually, this happens if we do something that is not allowed, such as name-calling, posting violent or pornographic content, etc. In that case, you may need to get verified on Instagram. If you think your account has been unfairly deactivated, you can contact Instagram to fix it.
Click on the account deactivated link
Fill in the information it asks for
Full name
Full Instagram User
Associated email address
From which country are you writing
Add a copy of a document that verifies that it is you
Local business license
A tax return
An invoice
A certificate of incorporation
Articles of Incorporation
Bill for a basic service (for example, water, gas or electricity)
Proof of domain name registration
Documentation that proves the delivery of an order
Confirm with the consent section
Click on "Send"
After a while they will answer you. The response usually takes three to seven days.
What Is the Solution to Instagram Problems?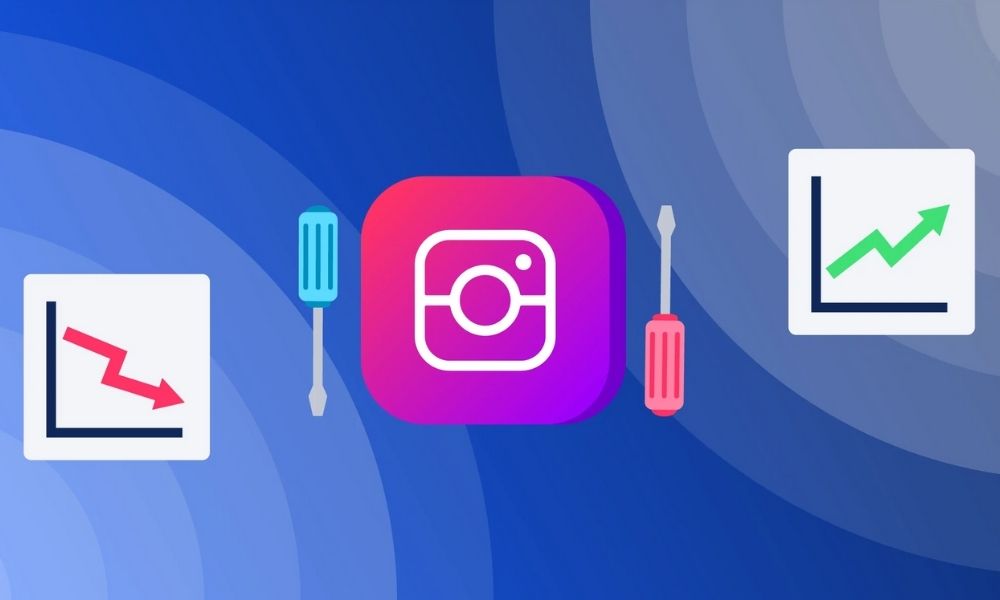 We mentioned above some of the Instagram problems that you may face as you are working with this app. Here, we will mention the last solution you may have as you deal with your Instagram down.
Contact Instagram
It might be your final solution as you face these Instagram problems, and you couldn't solve them by the initial recommendations. If you want to complain about Instagram not working, you can report a problem from the app via iOS or Android to request help.
From Android
Open the Instagram application on your android mobile phone.
Go to your profile
Click on the three lines in the upper right corner
Access the configuration section
Click on "Help" to see the available options
Choose "Report a problem"
Here you will find three options
Report spam or abuse
Post commentsReport a problem
Here you will have to explain what happens, attach screenshots, etc. You can explain that Instagram is down either just for you or for everyone and explain in great detail what happens so that they can solve it as soon as possible.
From iPhone
On your Apple mobile, you can also complain if something does not work
Open the application on your iPhone mobile phone
Go to the Settings option
Access the Help section
Click on «Report a problem.»
Choose if you want to report:
Spam or abuse
Something is wrong
General comments
Image or video quality problem
From the Browser
If you cannot access the application from your mobile phone, you can also express the problem through the official Instagram website.
Go to Instagram.com
Log in with your user account and password
Open your profile by clicking in the upper right corner,
Go to the gear icon
Click on the icon to access the settings and configuration
Choose the option "Report a problem."
Write whatever you want
Attach a file or screenshot that illustrates the problem
Considering these factors would help you report your Instagram problems and find their solutions by the help center of this app.
Final Words on Possible Reasons Reviewed of Instagram Down
We mentioned some of the Instagram problems that you may face as you are working with this app. The reasons why your Instagram is down can be varied. We talked about them, that they could be your Internet problems, global problems, update conflicts, and some others. Reading this blog would help you find the problem and solve it as a result.