No matter if you are a fan of classic styles or casual streetwear, you should redefine your wardrobe once in a while. However, many brands provide menswear, which may make it difficult to choose the one that is right for your style. Therefore, you should discover the best men's clothing brands to upgrade your style.
As you can see, the competition among top clothing brands is high. Besides announcing new technologies and trends, they put their effort into presenting themselves on social media because nowadays most of their customers are there. Do you know how clothing stores improve their online presence? Most brands and clothing corporations use eCommerce tools for marketing their store.
In this article, we decided to round up the list of the 20 best men's clothing brands to make it easier for you to create a new look for the new season.
Top Men's Clothing Brands
Whether you want to learn about the latest fashion trends or buy new clothes, the following list can help you find the right men's clothing brands based on your style and budget.
1.Ralph Lauren
We can't discuss the bests without mentioning well-known brands like Ralph Lauren. With 50 years of experience in the field of fashion for men and women, Ralph Lauren knows what suits most customers and designs high-end clothes for both genders.
Among all types of clothes this brand offers, the Polo Ralph Lauren line could attract more customers and become very popular among men. Additionally, the Polo line is also among this company's most affordable clothing lines. Therefore, whether you are looking for luxury clothing or want to buy affordable casual clothes, you can count on RL. Do you know who is the brand ambassador of Ralph Lauren? In 2022, they signed a contract with Mark Lee, a member of the K-pop group, as the brand ambassador for Polo Ralph Lauren.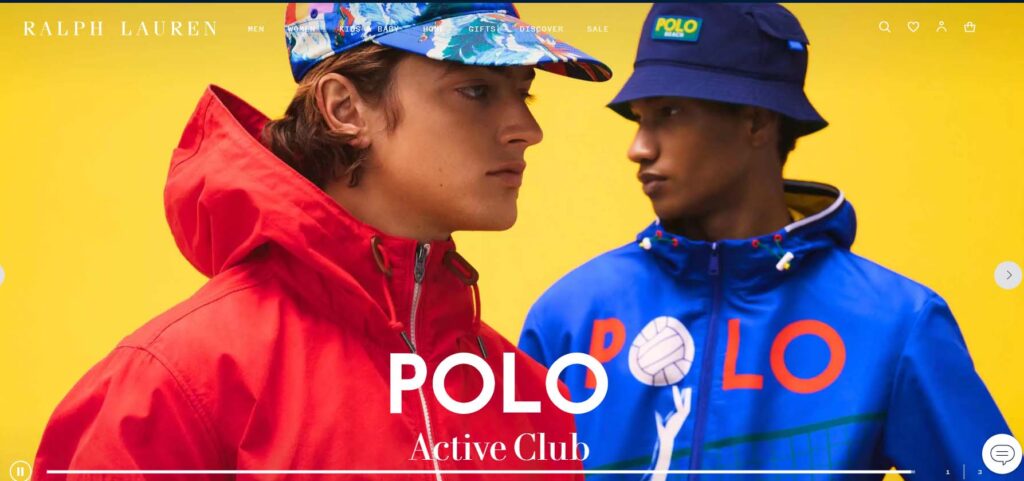 2. Tommy Hilfiger
The brand's mens clothing line includes various products, such as polo shirts, T-shirts, sweaters, jeans, shorts, jackets, suits, and underwear. The style of Tommy Hilfiger is a mix of casual and formal options. However, the brand is mainly known for its classic style, featuring the signature red, white and blue tag representing the American flag. Tommy Hilfiger collaborates with pop stars and celebrities like Shawn Mendes and Keith Haring.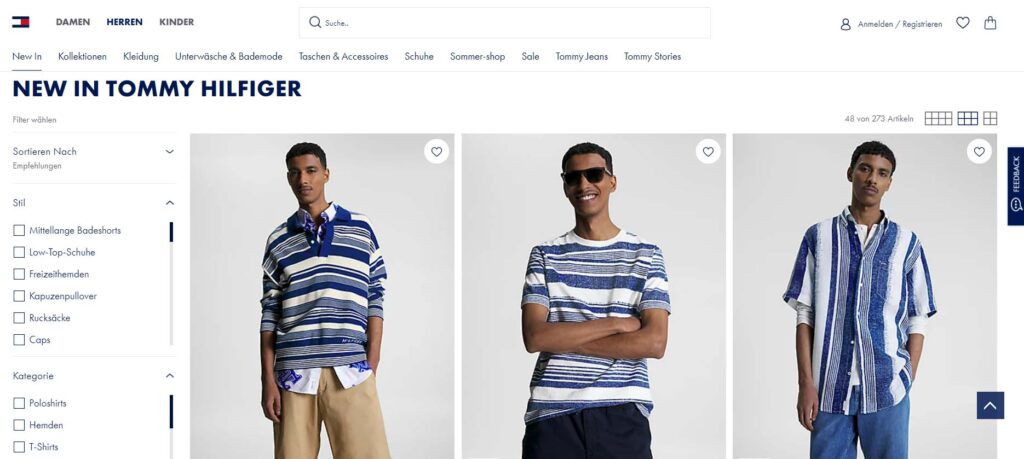 3. Calvin Klein
One of the most popular brands for men's clothing is Calvin Klein, which offers a wide range of apparel for men. From jeans and shirts to socks and underwear, you can find anything you want in this store. Some bestsellers are relaxed fit standard logo crewneck T-shirts, classic denim shorts, cotton stretch 3-pack boxer briefs, and smooth cotton polo. Like Ralph Lauren, CK also has a Korean representative. Jungkook is one of the members of BTS who is the global brand ambassador of CK for its jeans and underwear lines.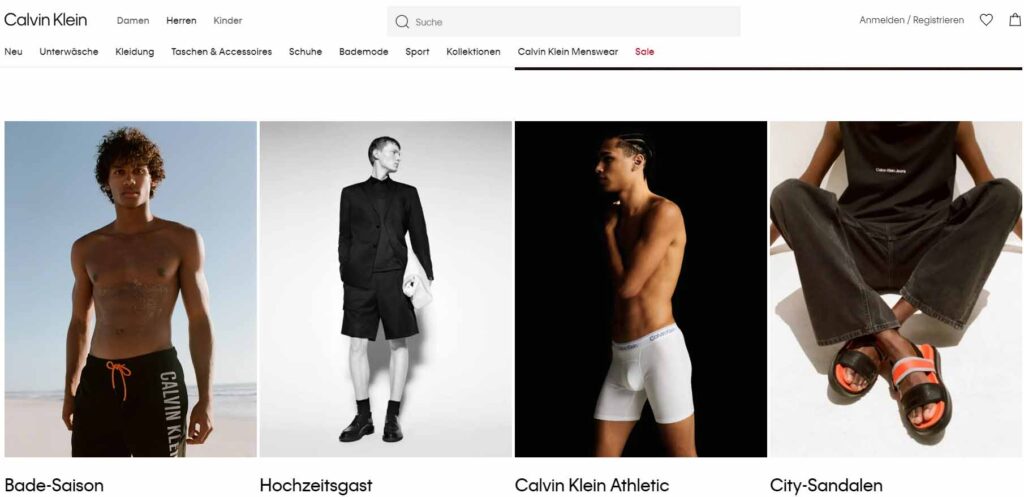 4. Hugo Boss
When it comes to suits and formal clothes, Hugo Boss is one of the best. However, this brand also offers more casual clothes like shirts and jeans. But the main customers of this brand are professionals looking for a high-end suit to wear for special events. Therefore, if you are looking for a classic stylish suit to make you look more professional, you can count on Boss.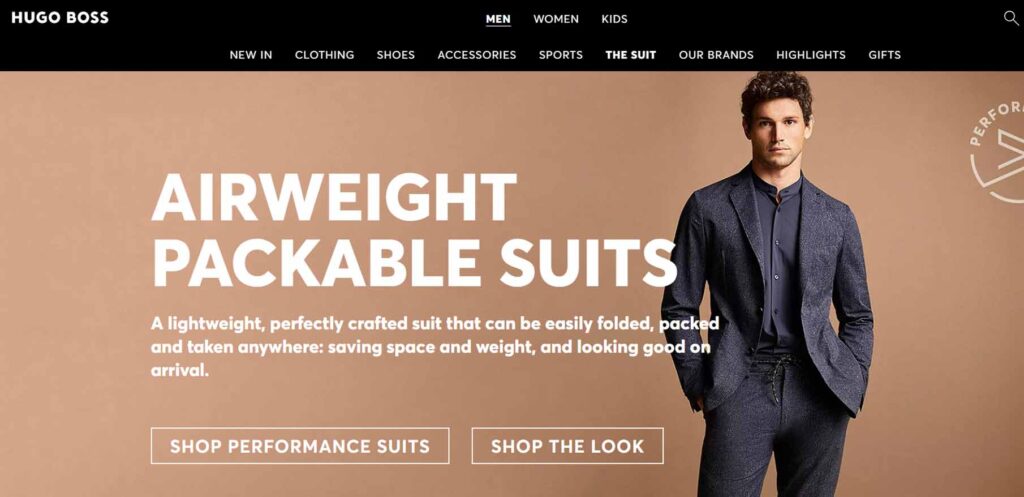 5. Adidas
Without a doubt, Adidas is one of the most popular sports brands. This German brand offers men a range of clothing, including shirts, hoodies, jackets, and trousers. If you want to buy high-quality clothes to wear at the gym, Adidas will be one of the best options. However, among all the apparel it offers, the brand is mostly known for its sneakers.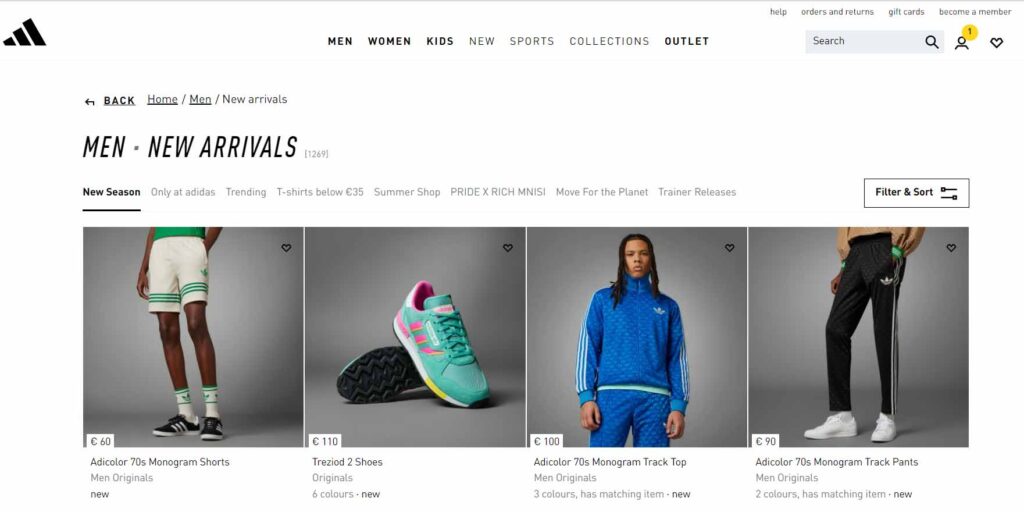 6. Nike
The list of best men's clothing brands is not complete if we don't mention Nike, one of the top sportswear brands. Like Adidas, Nike also has a range of sports clothes like trousers, shorts, and t-shirts. Therefore, it's the best option for men who look for casual and stylish clothes for their daily activities.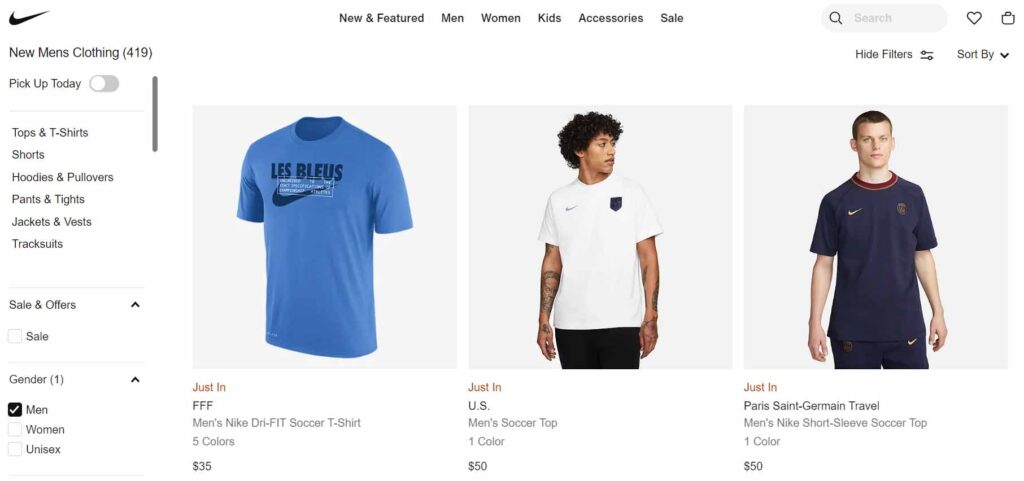 7. Everlane
Minimalist style is the new trend for men and women. The best thing about being minimal is that you can wear your clothes all year. The Everlane brand also aims to design clothes that last for decades. Therefore, if you are not into very trendy and unusual styles, you can always count on this brand.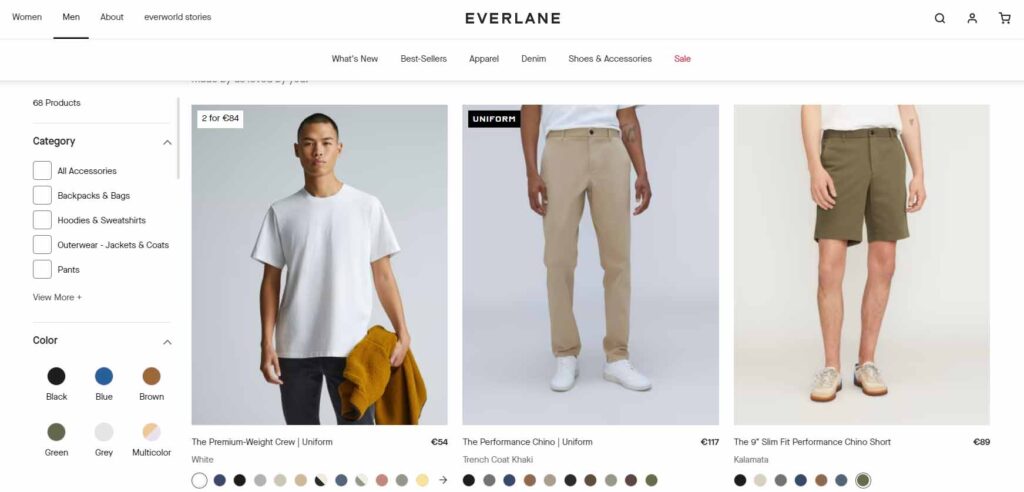 8. Taylor Stitch
The main thing that Taylor Stitch cares about is the environment. That's why they put their best effort into using recycled and regenerative fiber in their production. Therefore, people who care about sustainable fashion want to buy Taylor Stitch's clothes. Additionally, this brand follows the Californian style, consisting of comfortable and casual clothes, mostly in a bright and neutral palette.

9. Mack Weldon
If you are looking for basic wardrobe clothes, such as a white shirt or simple trousers to match your everyday look, Mack Weldon will be one of the best options you have. Although this brand also offers different types of clothes such as polo, shirts, hoodies, and more, its basic clothes have more fans because they are made with premium fabric, guaranteeing their quality. So, you can wear your basic clothes for a long time.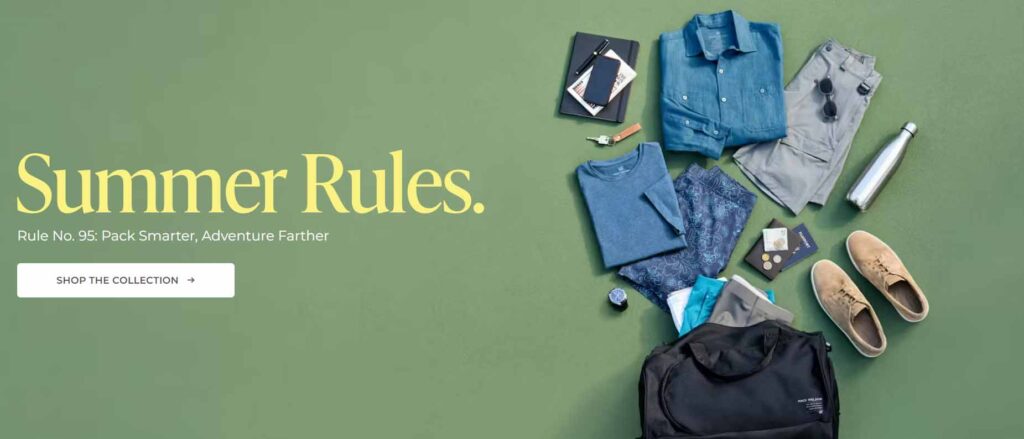 10. Bonobos
Considering different tastes, Bonobos offers a wide range of clothes, including jeans, shirts, suits, and blazers. The men's clothes of this brand give you a timeless style and modern look. Furthermore, this brand takes care of every body type. Therefore, the clothes are offered in over 18 waist sizes, and 5 leg fits. So, if you can't find the proper pants that fit your body, you can find them on Bonbos.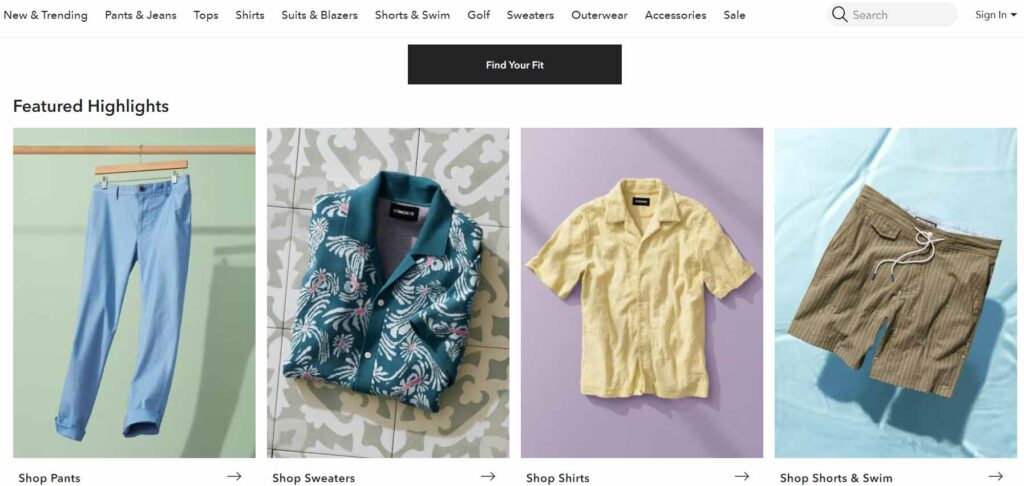 11. Todd Snyder
For men eager to look more modern and fashion-forward, Todd Snyder will be one of the best options. Launched in 2011, the Todd Snyder brand could put its name among the best men's clothing brands by offering stylish and creative clothes. Some products it provides are outerwear, denim, shirts, and knits.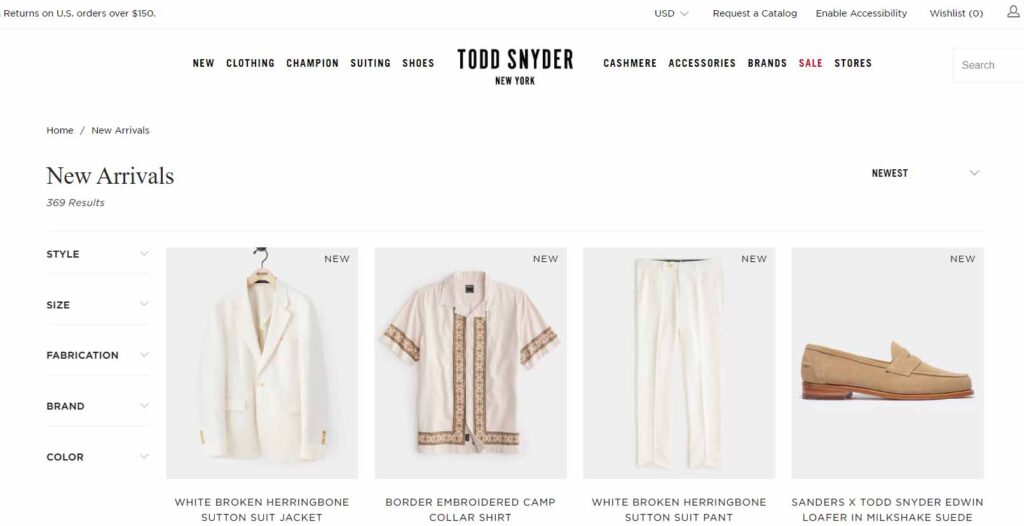 12. Outerknown
Being sustainable is something that almost all fashion brands are trying to be. Outerknown is also known for being a sustainable and stylish clothing brand that cares about people and the planet. Moreover, Outerknown's blanket shirts are popular among men because they are chic and casual, making them excellent options for everyday use.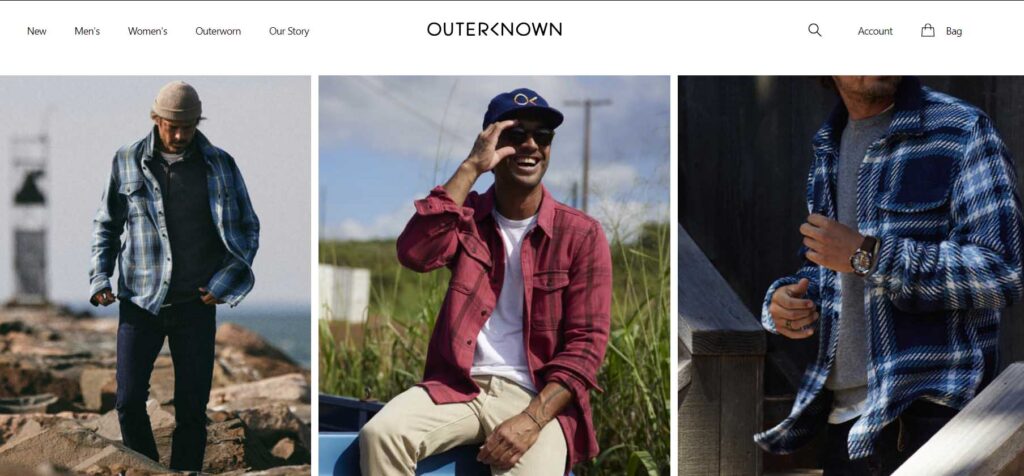 13. Everybody.World
Speaking of sustainability in fashion, we can name Everybody.World as one of the top men's clothing brands to produce clothes with %100 recycled material. Accordingly, Everybody.World is known as an iconic and sustainable clothing brand using reclaimed cotton.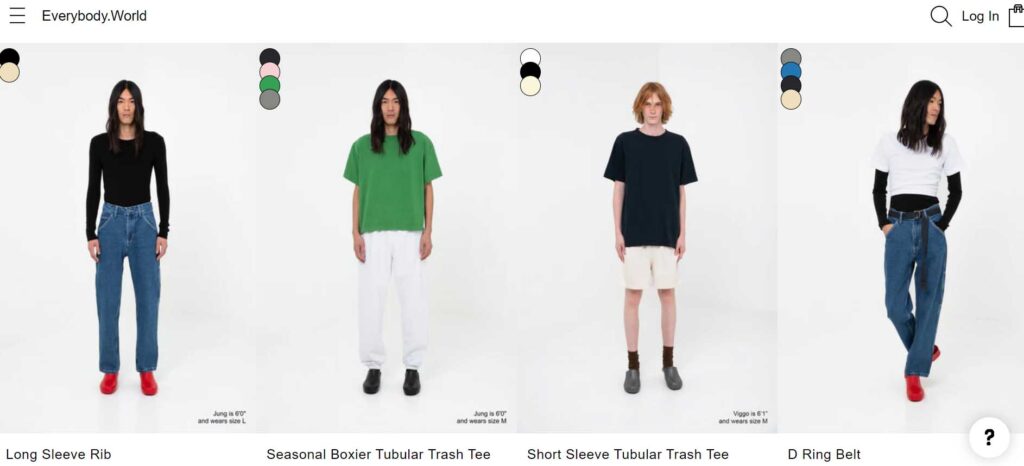 14. Duvin Design
This Florida-based brand employs lightweight cotton and recycled polyester to create men's and women's clothes that are comfortable to wear on hot days of summer. Additionally, Duvin Design has a special colorful collection for traveling and surfing. Therefore, if you love going to the beach, you can find unique, stylish beach shirts and swim shorts on Duvin Design's website.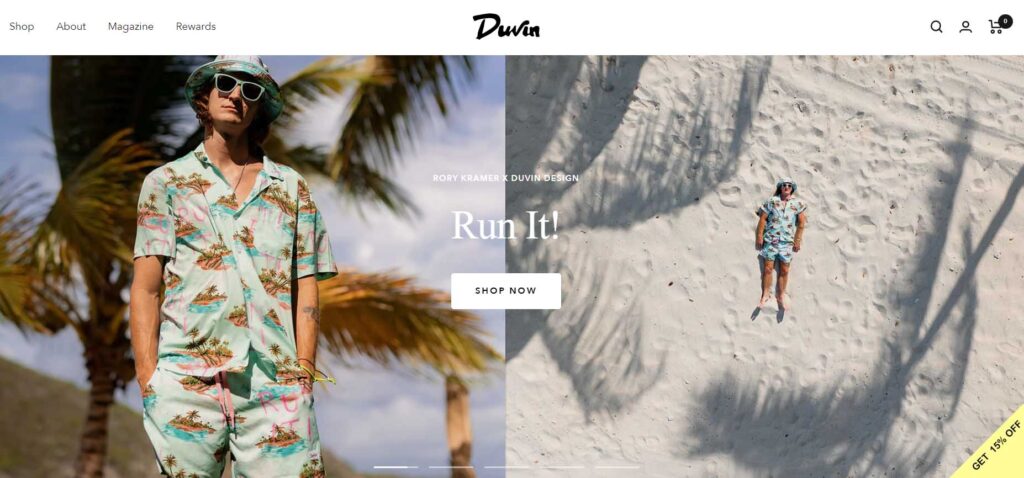 15. Hiro Clark
The brand's comfortable clothing, which includes sweatpants and basic t-shirts, is inspired by popular fashion trends from the 1990s and the casual street style of Los Angeles. The founder, Andy Salzer, loves to travel; this passion is evident in his designs. Hiro Clark is known for being a relaxed and casual clothing brand that makes t-shirts and other products with LA-inspired designs.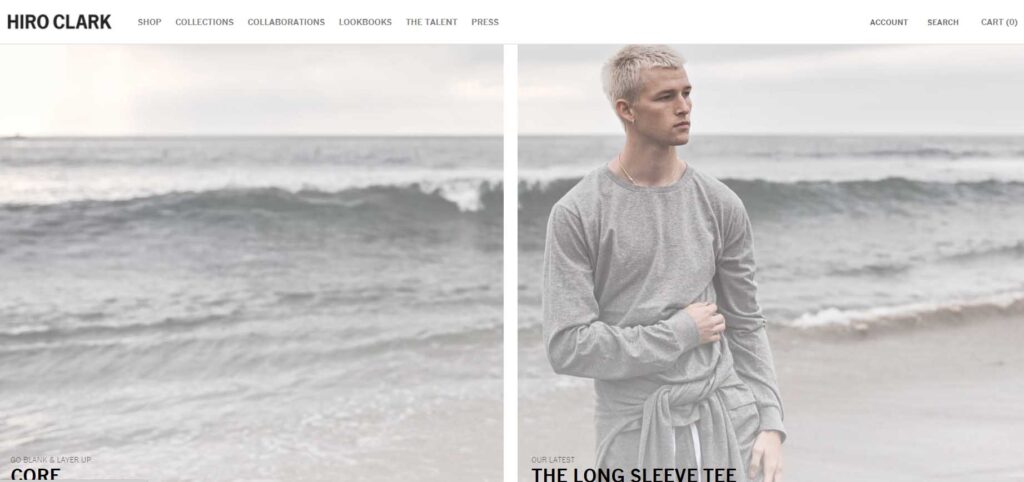 16. Levi's
Being the original and iconic denim brand is what Levi's is known for. Accordingly, if you are a jeans and denim fan, you should go for Levi's clothes. Additionally, as an old brand in men's fashion, Levi's is a leader in sustainability. Each year they reduce the amount of water used for jeans production. Levi's also works with celebrities to promote its products. One of the most well-known celebrities is Justin Timberlake.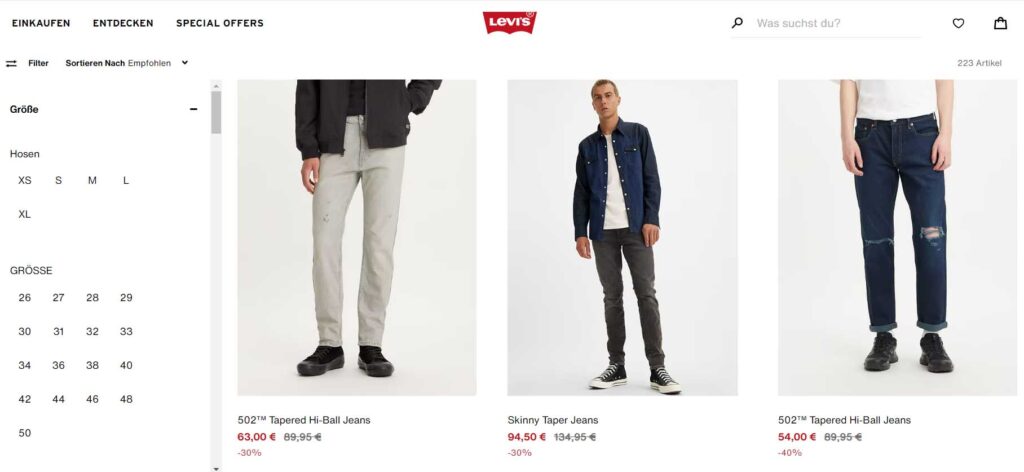 17. J.Crew
From swimwear to sweaters and denim, J.Crew offers a wide range of products for men and women. However, this brand is often known for its formal style, which is not as formal as suits nor as casual as loose shirts. Therefore, if you have a semi-formal style and want to enjoy your time with your friends, you can find your style on J.Crew.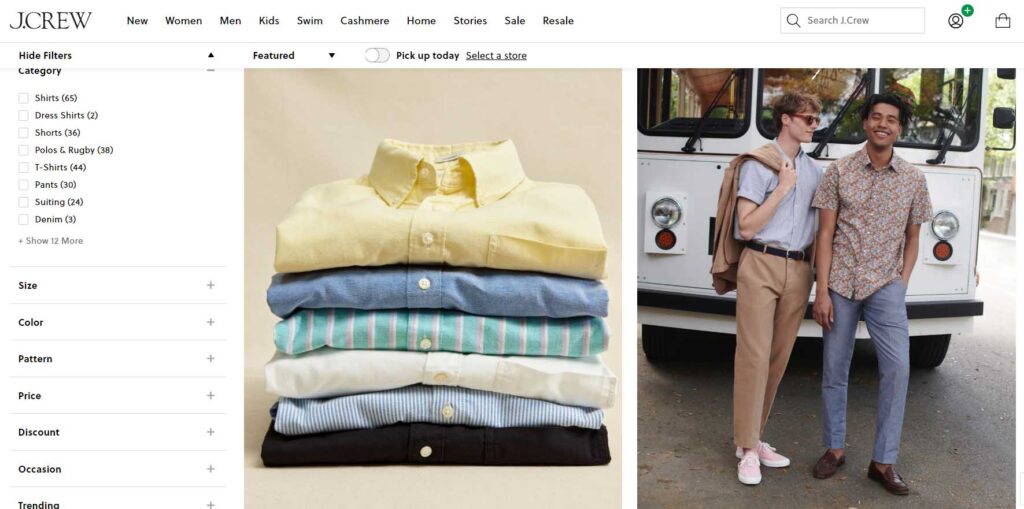 18. Camber
Some brands, like Camber, are known for their seasonal clothes. For example, suppose you want to purchase a high-quality sweatshirt at an affordable price for winter. In that case, Camber can be one of the best choices. However, like all other brands, their collections are also changed each quarter, but their winter clothes have more fans.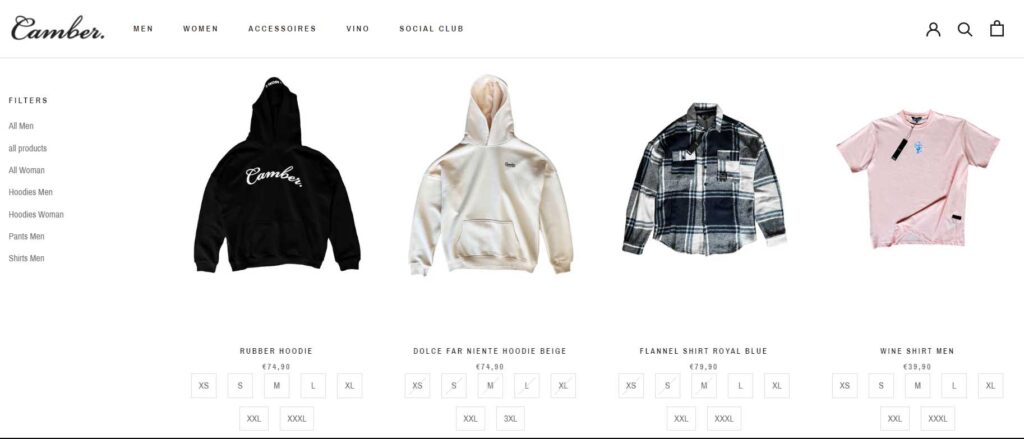 19. Patagonia
Not a fan of formal clothes? Here you can find great casual clothes for the outdoors in Patagonia. This menswear brand is known for being an outdoor and eco-conscious clothing brand that supports silent sports, such as climbing, skiing, and snowboarding. However, you can still find lovely, colorful, comfortable shirts with their logo.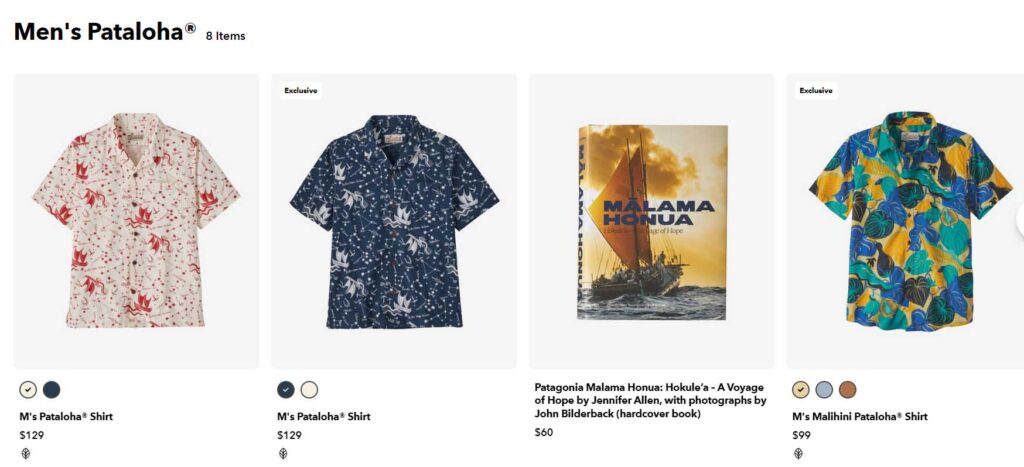 20. Public Rec
Although Public Rec offers a range of products, including shirts, pants, shorts, and jackets, their pants are more popular due to being comfortable and stylish. Using high-quality and stretchy fabrics made these products durable. It created a pair of pants that can be worn daily and everywhere. As the brand claims, you can wear these pants comfortably on the couch and confidently on the street.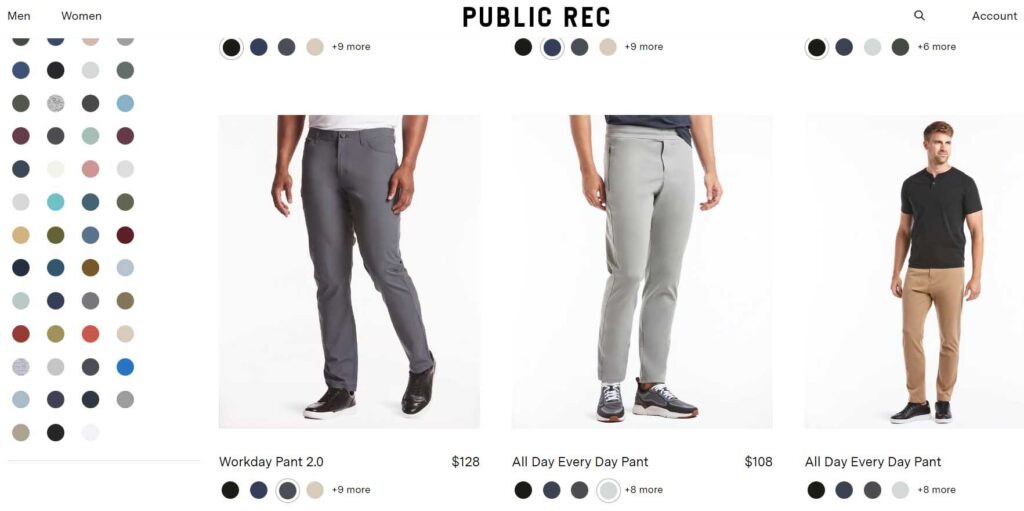 How to Promote Your Clothing Brand
Thousands of shops and brands sell men's clothes, making it hard for newcomers to find a way to introduce their products to the market. However, there is a solution to this problem too. Newcomers to the fashion world can soon find their way to the list of the best men's clothing brands.
Besides offering unique styles, using high-quality materials, and having competing prices, you can promote your brand and increase brand awareness through influencer marketing. You should know that the world of social media is so powerful, so if you can rule this world, soon you will reach more customers and increase your sales. 
How to start? You should find an influencer marketing platform to start collaborating with influencers on Instagram or TikTok. Ainfluencer can be an excellent marketplace for you. It is free to join Ainfluencer, create a campaign, and specify a budget. Then, you can search for influencers based on their category or gender.
For example, to promote men's clothes, you can search for men in the fashion category, and select your location. Therefore, you will see a list of male fashion influencers in your area. Accordingly, you can check their profiles to see if they are the right influencer for your market. And finally, you can send them an offer.
As you can see, the process is easy and effortless. With a few clicks, you can start an influencer marketing campaign and promote your brand on social media. 
FAQs
Now, let's take a look at some of your frequently asked questions.
Q1. What Is the Biggest Clothing Company In the World?
n a recent list of the largest clothing companies based on their value, LVMH Moët Hennessy Louis Vuitton, also known as LVMH, is at the top. According to the latest research, this luxury brand is worth more than $441 billion, more than any other brand worldwide. 
Q2. What Men's Clothing Sells the Most?
As of 2023, shirts are the top-selling men's clothes regardless of style or color. Since shirts are among the most basic clothes men wear, it is obvious why they are sold much more than any other products.
Conclusion
With a wide range of men's clothing brands, you have endless options to express your style. From classic to contemporary, casual to formal, there's a brand out there that will suit your taste and preferences. Many high-quality men's clothing brands are available, each with its unique style. By researching and finding the brand that best fits your needs and preferences, you can elevate your wardrobe and feel confident in your fashion choices.