In the latest Instagram update, a feature called 'Instagram Notes' was introduced, allowing users to share short updates using different notes. However, Instagram notes not showing for everyone has become unusual for many users.
While you can use different Instagram note ideas to share updates about your day, it also allows you to showcase your sense of humor and express your feelings. Therefore, you are going to need a complete guide about fixing your Instagram notes not showing, so you can use this very exciting feature.
What Is an Instagram Note
Instagram Notes, also known as 'Notes,' is an Instagram feature that allows users to post short text updates for their followers. These updates are a way to share messages, thoughts, or announcements with your audience, providing a window into your daily life or a canvas for your creative expression through text.
Where Can You Find Instagram Notes
Instagram Notes are located in the app's direct message section and are limited to 60 characters. Users are getting creative with these Notes, using them for announcements, expressing their moods, or sharing fun messages. If you want great Instagram note ideas, it's all about being creative, and we're here to assist you.
Why Are My Instagram Notes Not Showing
If you use multiple Instagram accounts, there's a bug that might prevent the Notes feature from appearing on some of your accounts while it's active on others. To resolve this issue, log out of all your Instagram accounts and then log back into the specific account where you want to use the Notes feature. This should make the Notes feature available for that account.
Note: If you're interested in keeping your Instagram account healthy and avoiding issues like this or shadowbanning, learn how to avoid Instagram shadowbans with some useful tips.
9 Best Ways to Fix Instagram Notes Not Showing
The problem of Instagram notes not showing can happen to anyone, and there's no reason to miss out on this great feature. Let's explore ways to fix this issue and ensure you enjoy using it.
1. Update Instagram
The simplest solution for the issue of Instagram Notes not showing is to update the Instagram app to the latest version. Just go to the App Store or Play Store and search for Instagram. If you see the 'Update' option next to the Instagram app, click on it to install the most recent version of the app.
2. Don't Use VPN
Instagram Notes might not be visible using an active VPN connection. To resolve this, you should disable the VPN network on your iPhone or Android device. If you have your VPN enabled on your phone, turn it off and then try reaccessing Instagram Notes.
3. Verify Your Account Again
Struggling to fix Instagram notes? Try re-verifying your account. Instagram notes not showing can result from an account verification error. Sign out and then sign back in to address this issue.
1. Open Instagram, and tap your profile icon at the lower-left corner.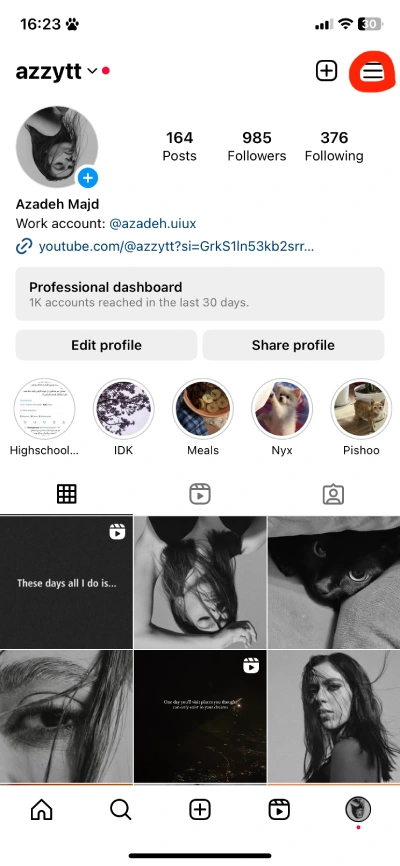 2. Tap the three horizontal lines at the top, then go to Settings and Privacy.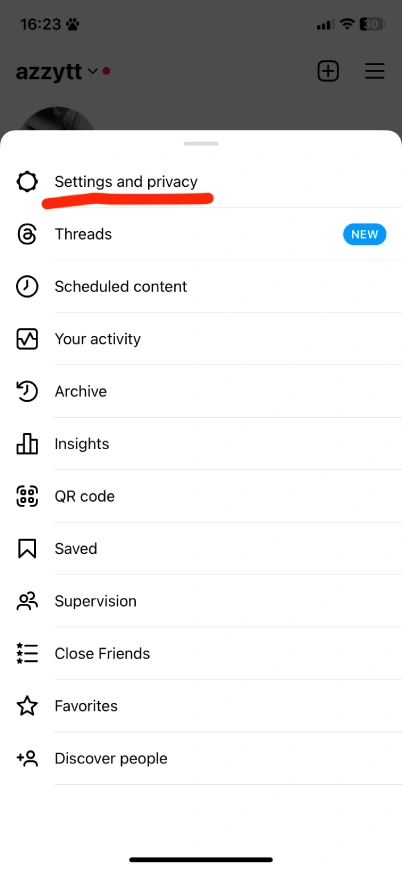 3. Scroll down and log out from your account.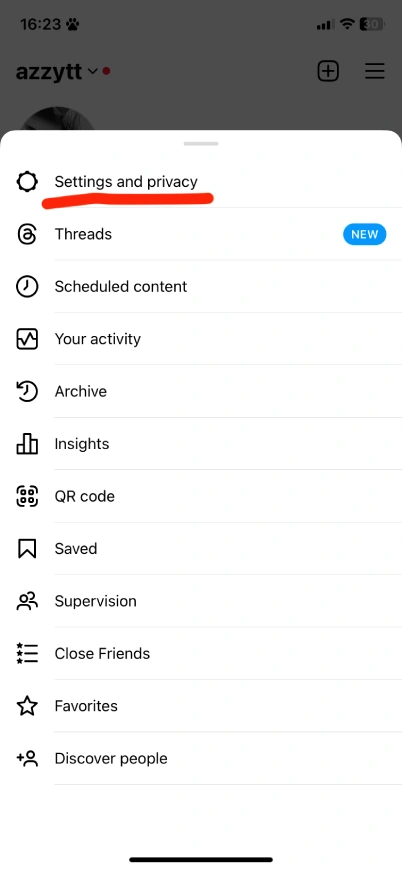 4. Avoid Using Instagram Lite
Instagram has a Lite version specifically designed for Android phones with limited hardware capabilities, taking up less storage space. However, this Lite version might not support certain features like 'Notes.' To access 'Notes' and enjoy all Instagram features, it's recommended to uninstall the Instagram Lite app and install the full-featured Instagram app on your Android device.
5. Network Connection
When you encounter issues with any application counting Instagram notes not showing, the first step is to check your network connection. If network problems persist, one troubleshooting step is to enable and then disable Airplane mode.
You can do this by swiping down from the top of your device's screen and accessing the Airplane mode option from the quick toggles menu. This action can help reset your network connection and potentially resolve the issue you're facing with the application.
6. Clear Instagram's Cache
Another way to fix your Instagram notes not showing is to clear the Instagram cache. Follow these steps.
1. Open the Instagram app icon and open the app info menu.
2. Tap 'Storage and cache'
3. Select Clear cache.
7. Re-install Instagram
Instagram notes not showing can be fixed by reinstalling your application. Follow these simple steps on Android and iPhone.
Android
1. Open the Instagram app info menu.
2. Tap Uninstall and confirm your decision.
Iphone
1. Tap on Instagram and select Remove App.
2. Tap Delete App.
8. Downgrade Your Instagram
If you are having trouble disappearing your Instagram notes after updating the application on your Android phone, try downgrading your Instagram.
1. Open the Instagram app info menu.
2. Scroll down and note down the app version.
3. Head to APKMirror using the link below
4. Download the earlier version file.
9. Join Instagram Beta
Instagram offers a new feature named beta program to try new things before the public launch. You can visit the Instagram applications on the Play Store and join the beta program. It may take some time to enroll you into the beta program. Once the beta is available, install it on your Android phone and share your thoughts in notes.
FAQs
1. Can I See Who Viewed My Instagram Notes?
When someone replies to your note, it initiates a private chat between you and that person exclusively. Other users cannot view who has seen or responded to your note.
2. Can you Tell if an Instagram Note Is Close Friends?
People won't get notifications when you add or remove them from your list. You can change your list whenever you want. When someone is added to your Close Friends list, they'll see a special label when viewing your notes, reels, or stories to let them know they're in your list. They might also notice a green ring around your profile photo.
Conclusion
fixing the issue of Instagram Notes not showing is quite doable. Just update your app, re-authenticate your account, or ensure a good network connection to enjoy this feature. These steps ensure your notes display as intended, helping you express yourself and connect with your followers effortlessly.