Marketing campaigns are essential for the growth of any brand, and without advertisements, even large brands could be forgotten. That is why campaign management software is becoming increasingly popular.
Before entrusting your digital marketing to any campaign marketing tool, it's critical to conduct your own study on the audience and marketing area. You may also employ market research tools to accomplish so. Don't you believe it's better to know what you want from the market before developing a marketing strategy?
In this article, we've categorized campaign management software by its services, fees, and usage. You will find the tool that meets your needs here without any further research…
What Is Campaign Management Software
Since the complexity of digital advertising and the need for contextually relevant campaigns is increasing, having robust campaign management software in place is essential.
Powerful management tool allows marketers to streamline their efforts by providing comprehensive solutions for planning, executing, tracking, and analyzing campaigns. By leveraging advanced features such as audience segmentation, real-time data integration, and automated workflows, companies can create personalized experiences that resonate with their target audience.
Furthermore, campaign management software acts as a centralized hub where teams can collaborate, ensuring seamless coordination across various channels and touchpoints.
Best Campaign Management Software
A campaign manager's job is to combine customer and target market data to create powerful marketing campaigns. Now, What does the best campaign management tool provide for brands?
Transparency in managing the projects,
Easy access to any data,
Streamline Approvals,
Status updates on ongoing campaigns,
Offer Multiple Integrations
Now, which tools are defined as best?
1. HubSpot
Yes, this orange ace is widely recognized as one of the popular choices, for businesses and users worldwide. This known software is built on a cloud-based CRM system which allows you to test the customized Email before finalizing it.
Trello, Reddit, Tumblr and many other famous brands currently structure their campaigns in HubSpot due to its all-around hubs which allow businesses to customize the tool to their needs. One of the advantages of HubSpot is its free tools, I tell you, The free version works efficiently.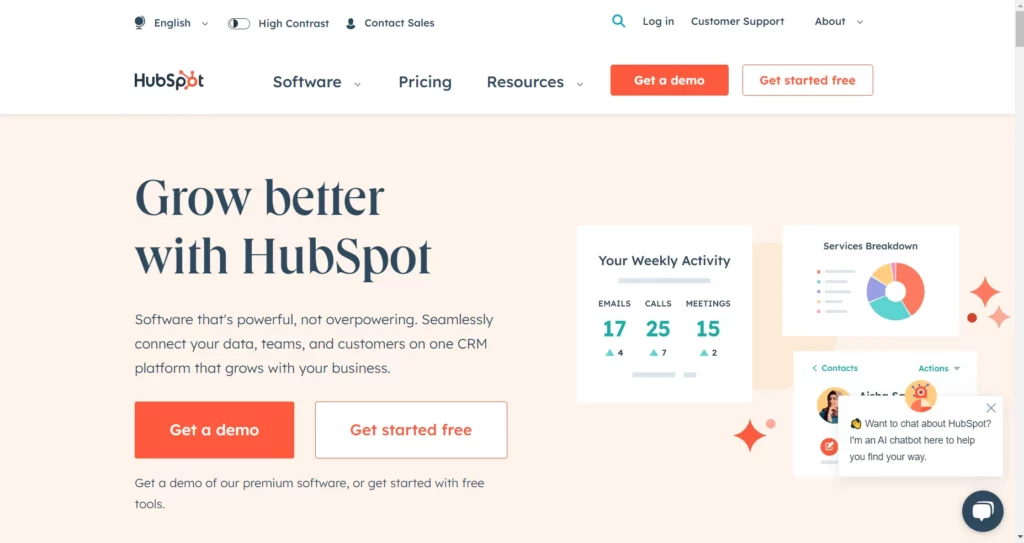 Hubspot Pricing:
Professional: CA$ 1,034/mo for 2000 marketing contracts.
Enterprise: CA$ 4,700/mo for 10000 marketing contracts.
2. Zoho
This seems to be a good tool for multi-campaigning, content management, and financial platform. The good news is, Zoho has brought a new communication Cloud-based telephony software for businesses.
Additionally, Zoho CRM works with popular marketing automation software like Zoho Campaigns, Unbounce, Constant Contact, GetResponse, and more, to help users make the most of their marketing campaigns. It allows users to run their campaigns from idea to execution, set ownership of tasks, assign budgets, and measure the success of their campaigns, all from within Zoho.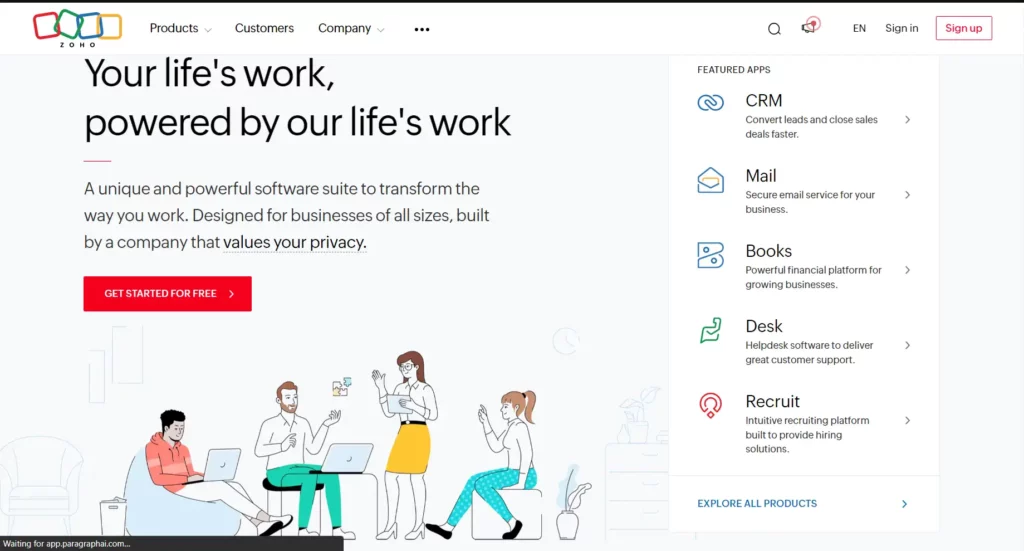 Zoho Pricing:
14 days free trial.
Professional: C$38/mo for 20 users
3. Jira
The best project management software ever! Jira helps brands break their big ideas into doable issues. It has three types of management tools which are called process, project, and task management. A yearly goal will be divided into specific sprints and then they will be written up as daily tasks for each team member. 
According to their claim, customizable workflows, +3000 apps integrations, drag & drop automation and several project management software templates are the shining stars of Jira.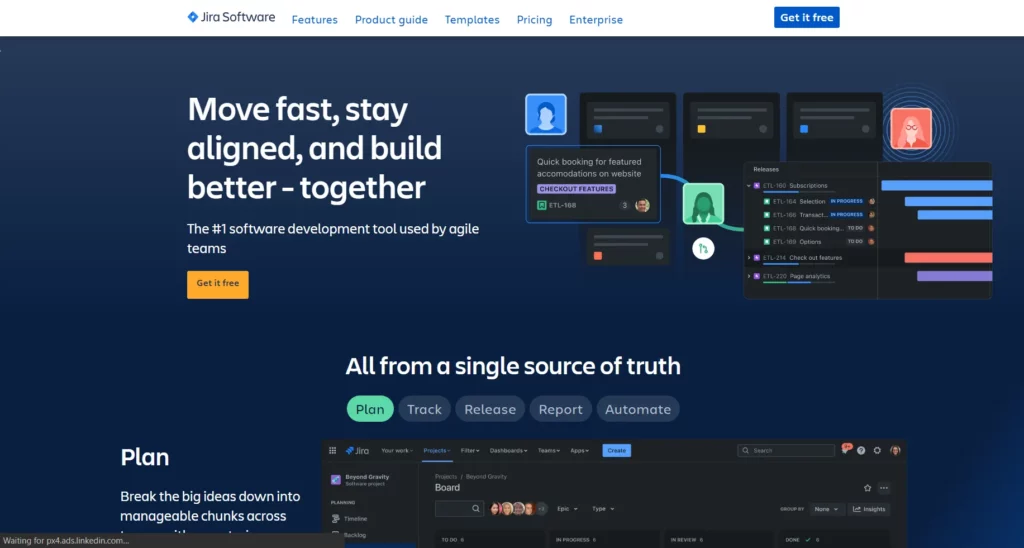 Jira Pricing:
Standard: $77.50/mo
Premium: $152.50/mo
Read Also: 5 Best Instagram Money Calculators
Social media Campaign Management Software
We all know the importance of Social Media Campaign Management Software. This is what they should provide you:
1. Streamlining Campaign Planning,
2. Simplifying Content Creation and Collaboration,
3. Efficient Campaign Monitoring and Reporting.
4. Ainfluencer
Influencer marketing is a major part of running a social media marketing campaign. Ainfluencer is a platform dedicated to influencer marketing, where brands and businesses of all sizes can connect with creators in various niches. It offers a vast network of over 500,000 social media influencers and advanced search filters (such as hashtags, location, language, engagement rate, budget, etc.) to help brands find their ideal collaboration partner.
With Ainfluencer, you have the opportunity to kindly invite these targeted influencers to your campaign, establish the conditions, closely monitor the process, and conveniently make payments within the app. Moreover, the most remarkable aspect is that it is completely free to use for everyone involved.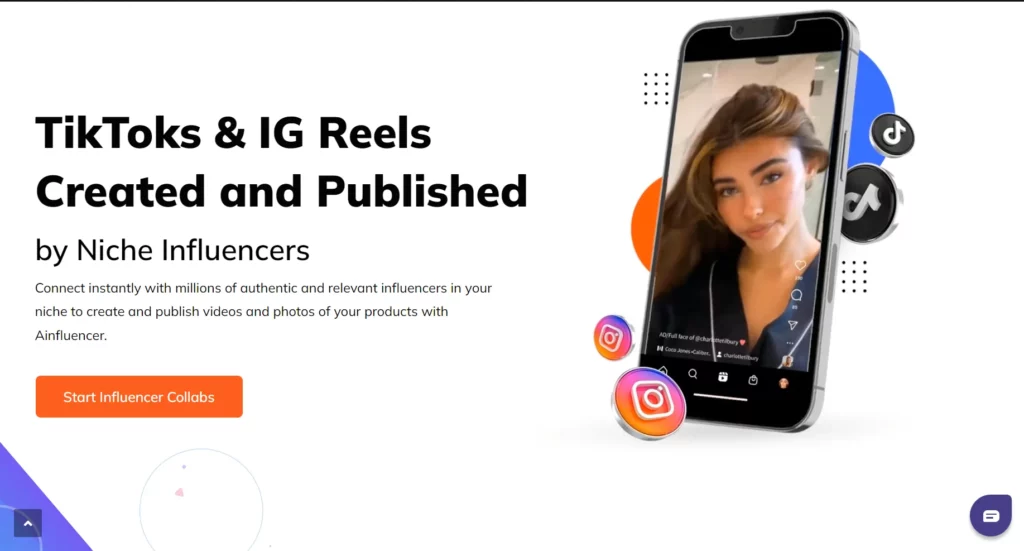 Ainfluencer Pricing:
Ainfluencer is completely free!
5. Monday.com
This tool includes creatively designed templates, software developments, HR, and task management. In other words, It tries to offer customizable templates and visual boards to facilitate content creation, making it easier for businesses to create eye-catching visuals and engaging captions.
The advantage of Monday.com is providing real-time analytics and reporting features that allow businesses to track key metrics, measure campaign success, and make data-driven decisions.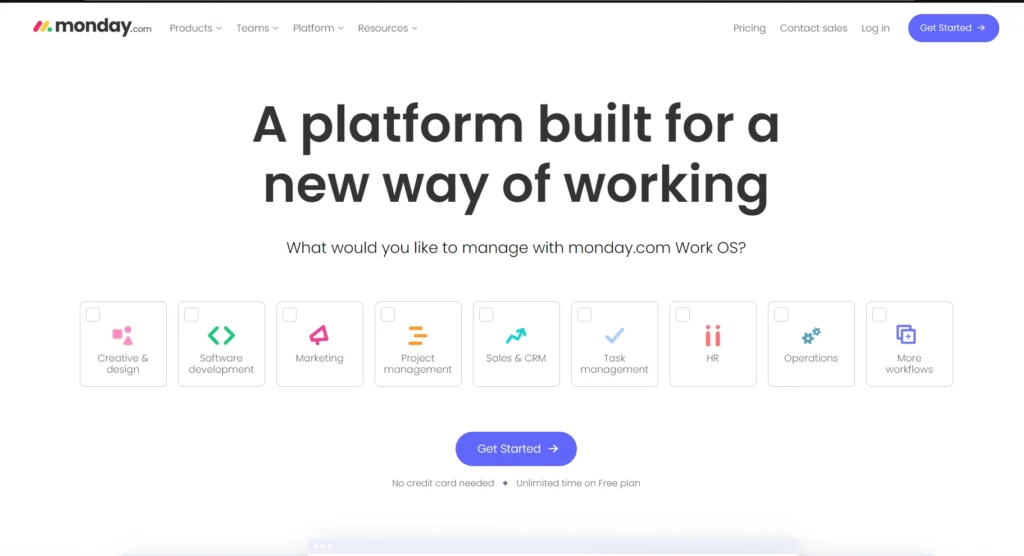 Monday.com Pricing:
Free For individuals looking to keep track of their work
Standard: CAD$14/mo
Pro: CAD$28/mo
6. Social Status
Monitoring the performance of social media campaigns is essential to determine their effectiveness and identify areas for improvement. Social Status covers Facebook, Instagram, TikTok, YouTube, Twitter, and LinkedIn. The advantage is to export fully customizable reports to CSV, PDF, PowerPoint, and Google Slides.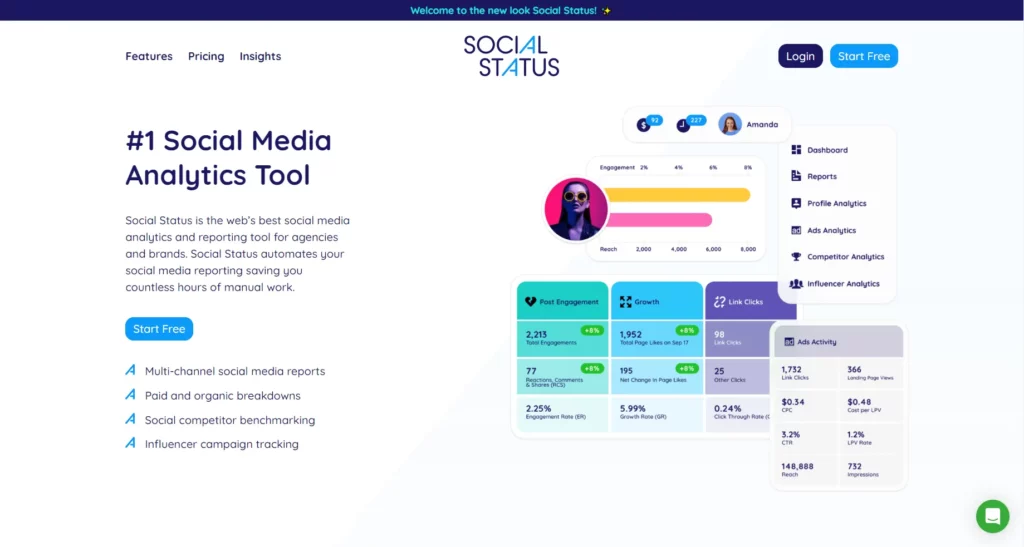 Social Status Pricing:
Business: $99/mo
Agency: $399/mo
Email Campaign Management Software
By sending out emails to existing customers offering a discount when making a purchase from the new brand, businesses can increase awareness of their new brand.
Knowing the features a superior Email management tool must have, will help us find what our brand needs preferably.
What are the features a brand needs the most?
Automation Capabilities like automated workflows,
Advanced Analytics like reporting features,
Customized Templates are also a catalyst here.
7. SMTP2GO
While this tool primarily focuses on sending day-to-day emails it can also be utilized for email marketing campaigns. SMTP2GO stands out from email delivery services by offering an API and powerful reporting features. Also, the reliable and quick support team made this tool well-favored.
Apparently, complexities like SPF, DKIM, and reputation monitoring are brilliantly managed for each user. Nonetheless, SMTP2GO lacks features like AB testing that are commonly found in the best email campaign management software.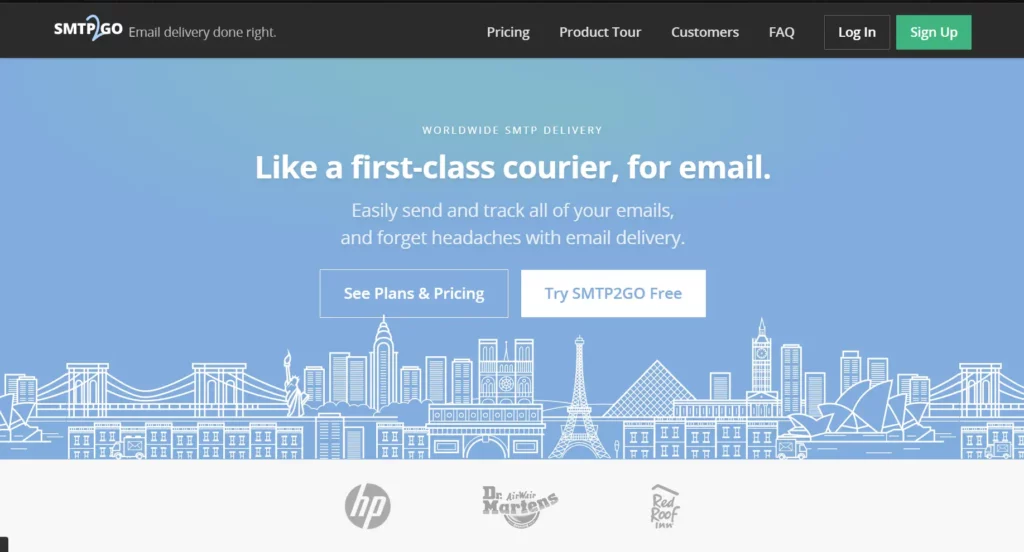 SMTP2GO Pricing:
Professional: $75/mo for 100K emails.
8. Mailchimp
This tool is an all-in-one marketing automation and email marketing platform that creates segments based on users' likelihood to purchase. This tool has valuable integrations with Canva, Shopify, Woocommerce, and many other great platforms.
Mailchimp offers features, including its Campaign Manager, or assessing their marketing campaigns across platforms, like email, social media, and even postcards. However, many users are not satisfied with the support system and pricing plans. So, it's better to investigate deeply before committing any actions.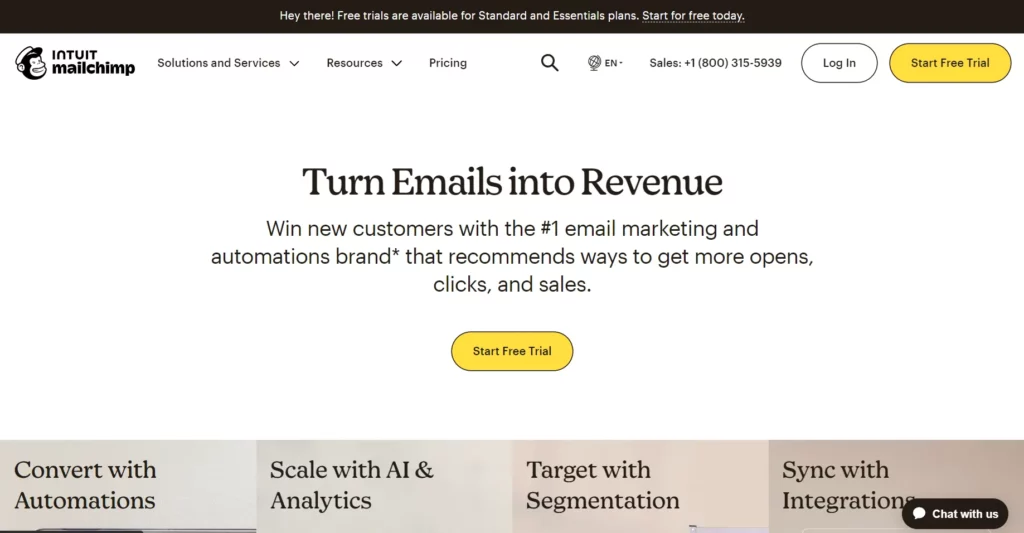 Mailchimp Pricing:
1-month free trial.
Standard: C$ 27.04/mo based on 500 contacts.
Premium: C$ 473.22/mo based on 10,000 contacts.
9. Drip
This tool is designed to assist eCommerce and DTC businesses in transforming customer data into dynamic segments in Drip, enabling them to effectively engage customers through both one-off and automated marketing campaigns. If you are interested in understanding how buyers interact with your products on platforms such as Shopify or eBay, Drip can provide you with detailed data.
Seemingly, Drip stands out from other competitors due to its seamless integration with various shopping carts and applications, as well as its highly sophisticated segmentation capabilities. The utilization of this segmentation in combination with email workflows greatly simplifies the creation of automated emails throughout the entire checkout process.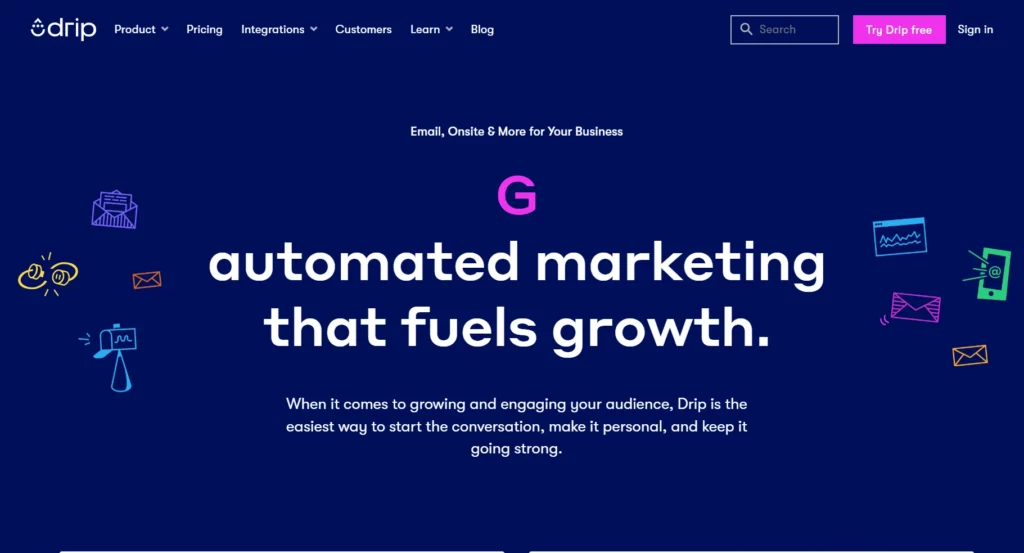 Drip Pricing:
14 days free trial
$39/mo for 2500 users
SEO Campaign Management Software
At Hoothemes, we introduced you to SEO content writing services before. Now, it's time to get familiar with SEO campaign management software. Here is what a brand should consider in the journey of finding the best:
On-page and local SEO
Rank tracking
SEO analysis
10. Semrush
The company claims to offer over 55 tools for SEO, PPC, content, social media, competitive research, and more, you won't need anything else regarding SEO management. Semrush is a free campaign management software. Social media posters, organic traffic insights, PPC keyword tools, and many other SEO options are available for free.
By running an audit and crawling your site, you can know beforehand whether or not your site needs to go through some major changes before trying to optimize its SEO. Semrush's Position Tracking tool can also be used to check your page's rankings over time and compare them to your competitors, helping you find new ways to improve search engine results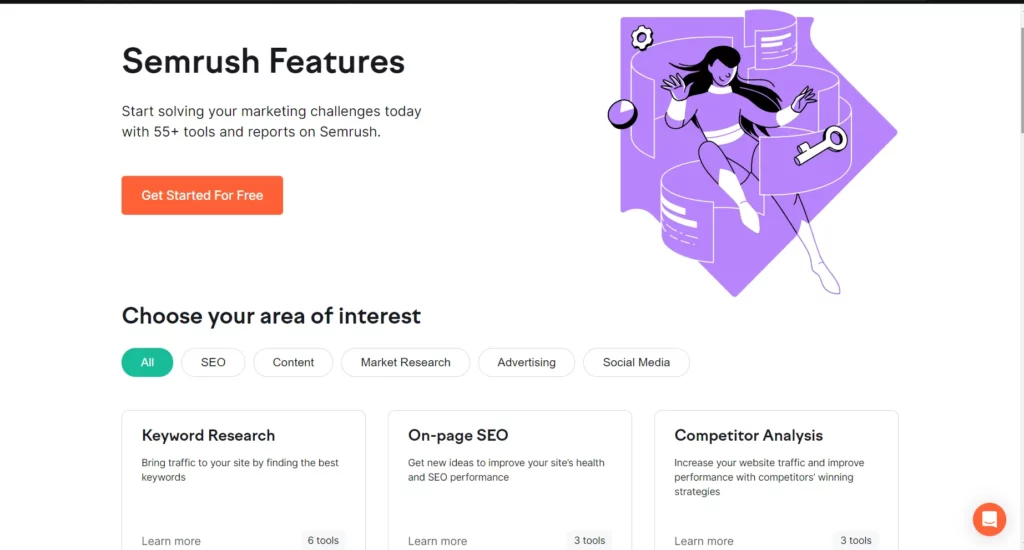 Semrush Pricing: It has three levels of subscription: Pro, Guru, and Business.
Guru: $249.95/mo
Business: $499.95/mo
11. Asana
Give your goals to Asana and it will lead you to them by building tasks and progress workflows. What is exclusive here is its integration with Zoom, GitHub, Slack, etc. which keeps your team communication flow in one place.
With Asana, you can see how work maps out over time. This helps in managing dependent, overlapping, and unscheduled tasks, and allows you to create plans that your team can rely on.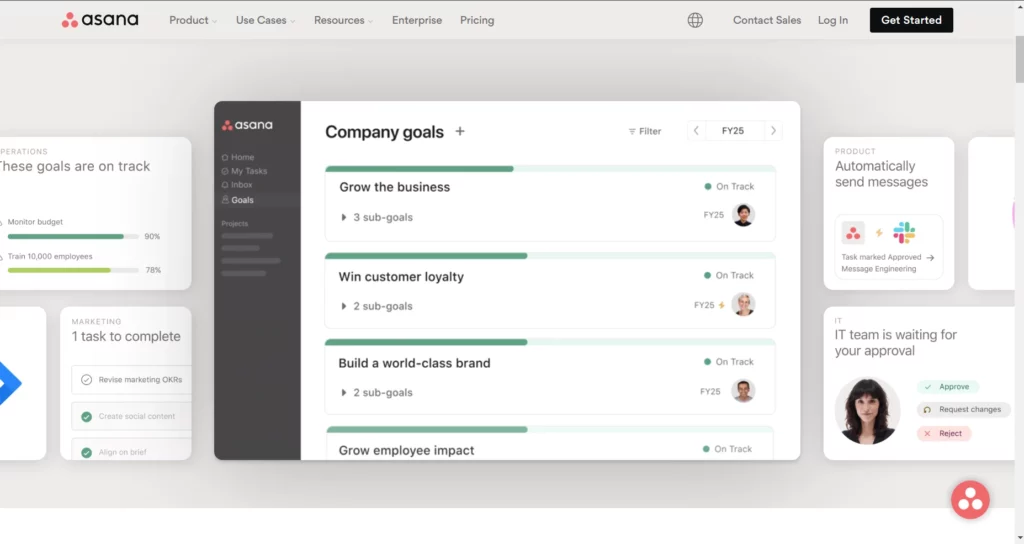 Asana Pricing:
Premium: US$10.99/mo
Business: US$24.99/mo
12. WebFX
This is Google Premier Partner with Google Local Services Ads Management. WebFX gives you fresh ideas about campaigns and SEO marketing. Furthermore, brands can rely on B2B e-commerce enablement and Shopping Feed Automation.
'They take into account each client's unique needs and goals to help them improve their online presence and reach their target audience effectively.'
One CEO of a small business has stated that about WebFX.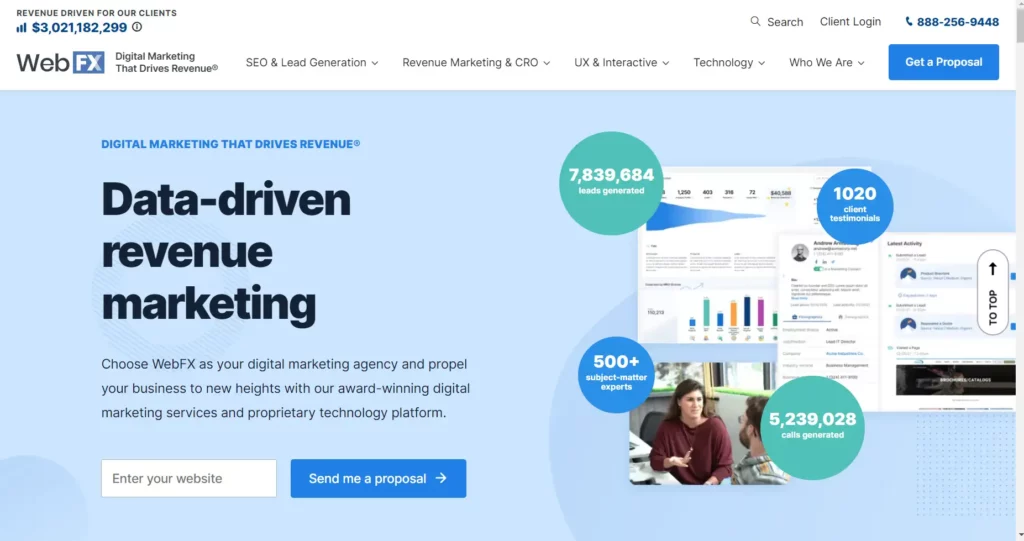 WebFXPricing:
Search Engine Optimization (SEO): $2,500/mo
Social Media Marketing: $1,850/mo
Analytics Campaign Management Software
One of the main issues each brand faces is financial problems. Take a look at financial management software before going for analytic software.
Here are some analytics campaign management software:
13. Adobe Analytics
It seems that it provides in-depth analysis and versatile reporting to deliver real customer and bottom-line-focused insights. Adobe Analytics can be integrated with Adobe Campaign, a campaign management software, to measure internet audiences and add email data to cross-channel metrics. 
The campaign is mapped for Adobe Analytics under the XDM field marketing. Tracking code and the Adobe Analytics extension can be used to set up the Campaign. Built-in reports in Adobe Campaign can be used to quickly analyze email delivery and engagement data and share the reports on an automated or recurring basis.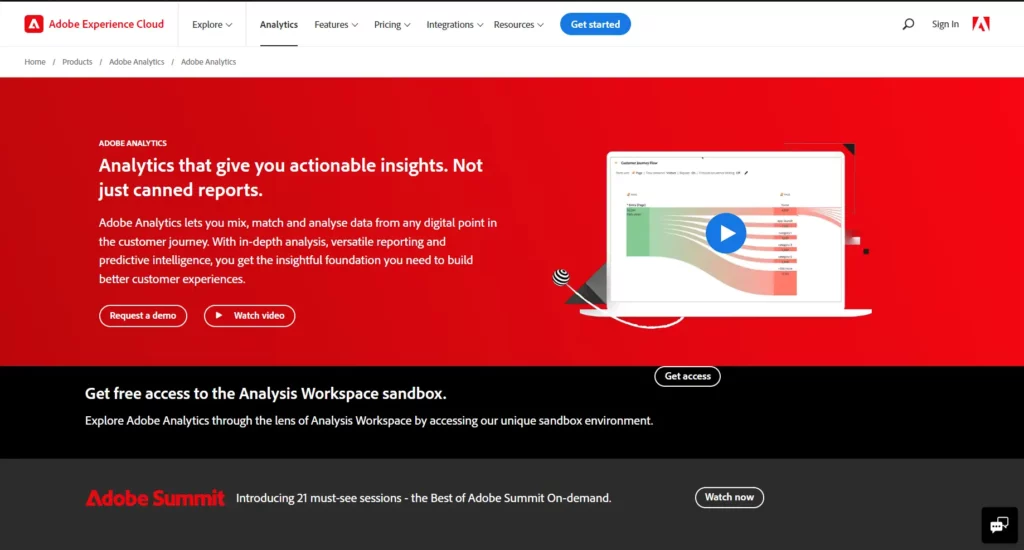 Adobe Analytics Pricing:
Adobe Analytics has not provided pricing information for this product or service.
14. Acoustic
This is the first-of-its-kind, intent-based multichannel marketing platform. It is designed to offer flexibility and accommodate growth, with an intuitive user experience backed by in-depth behavioral insights. Acoustic Analytics claims to help brands reach out to customers with great content and target campaigns.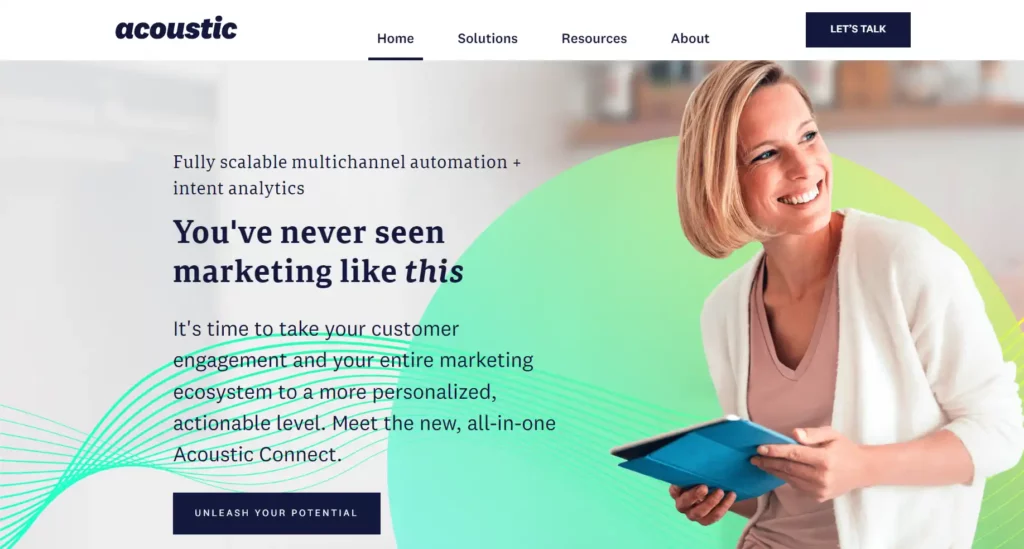 Acoustic Pricing: not mentioned.
15. Databox
The most effective tool for consistently assessing your company's performance and receiving notifications when certain metrics deviate. With over 70 integrations, more than 300 prebuilt report templates, and a comprehensive range of helpful features, this impressive tool presumably saves you valuable time on analysis and reporting by providing exceptional dashboards.

Databox includes scheduled report snapshots, KPI alerts, KPI scorecards, and KPI calculations.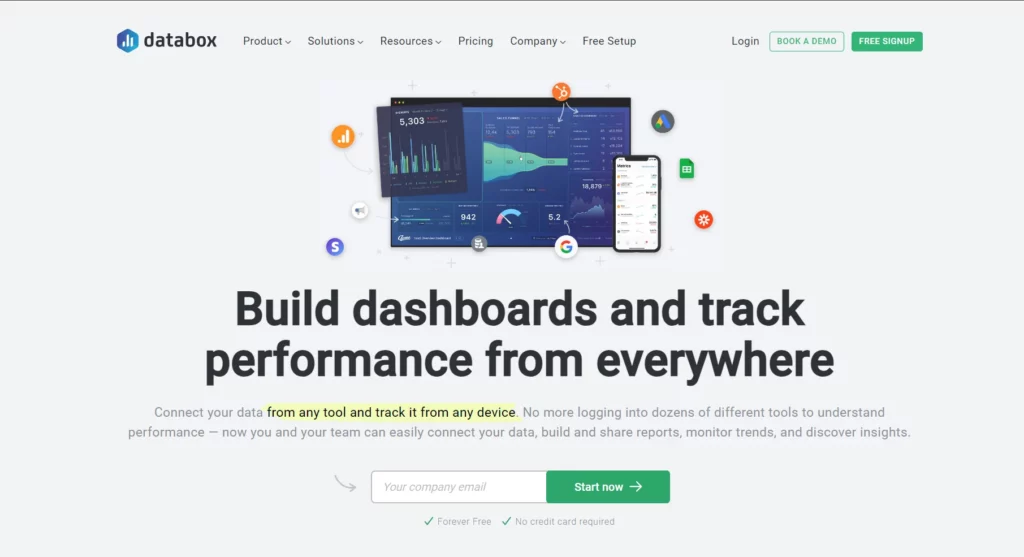 If you are an individual who hopes to run a campaign for a small brand on his own, Databox is your answer due to its daily monitoring of your most important metrics for up to 3 data sources in the free version.
Databox Pricing:
Free for individuals and small teams
Professional: $135/mo for mid-sized businesses
Read Also: TikTok Influencer Marketing Guide
FAQs on Campaign Management Software
Now that you know all about it, it's time to answer some frequently asked questions about our community.
1. How Can Campaign Management Software Help Businesses Track Their Marketing Campaigns?
Marketing campaigns help to increase brand awareness and bring in new customers, using smart tools will save you time and give you accurate reports in detail. They also increase creativity in advertising and covers a wide range of audience.
2. What Is CRM Campaign Management?
CRM stands for customer relationship management which helps you nurture interaction with the customers you manage in a CRM system using technology. This system helps a brand to analyze and organize its customers efficiently.
3. What Is The Best Marketing Campaign Manager?
Hoothemes choice is Ainfluencer since they bring in an AI-powered system to their project and it's free for both brands and influencers. Working with their app is quite simple and straightforward.
A brand can easily organize and manage an ongoing campaign on Ainfluencer.
Conclusion
In conclusion, marketing campaigns are crucial for brand growth and should be an essential part of any business strategy. By increasing brand awareness, tracking and reporting campaign performance, and leveraging various marketing channels, businesses can effectively promote their products or services and connect with their audience.