Are you tired of using Campaign Monitor for your email marketing campaigns? Looking for fresh alternatives that can take your eCommerce marketing to the next level? Well, you've come to the right place!
In this article, we will explore some of the best alternatives to Campaign Monitor that not only provide robust email marketing capabilities, but also offer powerful ecommerce marketing tools. So, if you're ready to supercharge your marketing efforts and drive more sales for your online store, keep reading to discover the perfect alternatives for your business!
Let's start with key questions… 😉
What Is Campaign Monitor
Campaign Monitor is a comprehensive email marketing software that enables users to effortlessly create and automate email campaigns, generate signup forms, and effectively manage all campaigns through a unified dashboard. With its user-friendly interface and minimalist design, the software caters to individuals new to email marketing, solopreneurs, and agencies.
In a recent update of Campaign monitor's email marketing strategies, it introduced SMS campaigns exclusively for sending text messages to customers based in the United States. Moreover, Users have the ability to personalize each SMS by incorporating recipient-specific information such as their name, age, gender, and other pertinent details.
Now, you may consider:
What Are Campaign Monitor's Key Features
This eCommerce marketing platform offers several key features, including:
1. Drag-And-Drop Email Template Builder
It allows users to choose from a variety of pre-made templates or import their own HTML templates.
2. Email Automation Builder
This feature provides options for creating automated journeys based on triggers such as subscriber actions, dates, or segment membership.
3. Signup Form And Landing Page Builder
The signup form and landing page builder enables users to create and embed forms on their website, with the collected data visible in the Campaign Monitor dashboard.
4. Email Reporting
Campaign Monitor is highly regarded for its exceptional reporting capabilities and visually appealing presentation of campaign performance.
Now, let's take a dive into this well-known email marketing pros and cons. Ready?! Let's go! 😉
Campaign Monitor Pros And Cons
Based on customer reviews of Campaign Monitor, we have identified the advantages and disadvantages of the tool:
Campaign Monitor Pros
User-friendly interface: The tool offers a hassle-free user interface, making it easy for even first-time users to navigate and set up their projects smoothly.
Excellent analytics: Campaign Monitor distinguishes itself from other Email Service Providers (ESPs) with its comprehensive and visually appealing reporting dashboard.
Campaign Monitor Cons
Limited integrations: Despite having over 250 integrations, Campaign Monitor lacks social media integrations with Instagram and certain CRM software.
Potential for overriding template edits: The tool does not indicate how many individuals are working on the same email template, which increases the chances of unintentionally overriding others' edits.
Why We Need to Consider an Alternative to Campaign Monitor
Now, the biggest question. Why should you reconsider switching to other email service providers? We've jotted down key pointers to help you:
1. It Is Impossible to Split Test The Entire Email Journey
To conduct advanced split testing, you can test two versions of emails using variables such as subject line, sender name, and design. However, it is not possible to split test the entire email journey, which is possible with Active Campaign.
2. Its Pricing Is Too Expensive
Despite its excellent features, Campaign Monitor's pricing is slightly higher compared to other ESPs offering similar features.
For example, with Campaign Monitor, you need to pay $29/month to send unlimited emails to only 500 subscribers. In contrast, the alternatives on the market charges about half of that amount to send unlimited emails to a database of 1,000 addresses.
5 Best Campaign Monitor Alternatives
Here are some alternative options similar to Campaign Monitor:
1. Mailmodo: An Alternative to Campaign Monitor
Mailmodo is a rising email marketing platform that allows you to create and send interactive AMP emails, establish automated email journeys, and design transactional emails.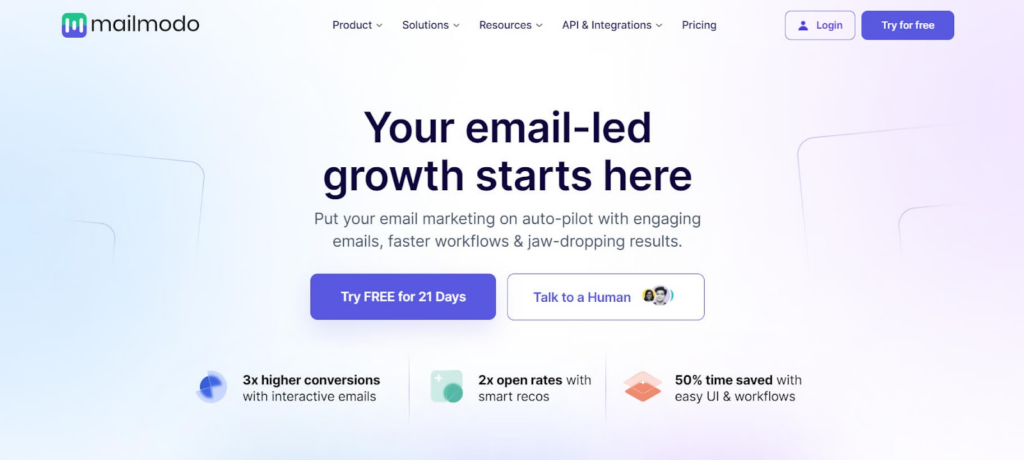 It is more cost-effective than Campaign Monitor and is recognized for its outstanding customer support and reliable email delivery.
2. Mailchimp: Alternative for Campaign Monitor
MailChimp outperforms Campaign Monitor in several ways. Firstly, it provides a free plan suitable for novice email marketers with up to 500 subscribers. Furthermore, Mailchimp recently introduced a pay-as-you-go and monthly payment option, granting users greater flexibility.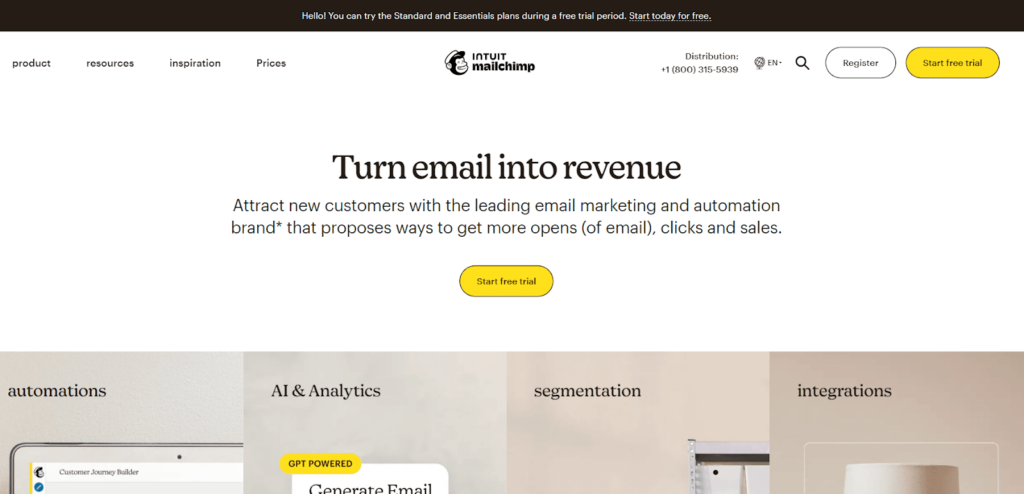 Additionally, Mailchimp offers multivariate testing, expanding the range of test possibilities.
3. Constant Contact: Email Marketing Platform
Constant Contact, a company involved in email marketing since 1995, has established itself as one of the leading email tools globally, second only to Mailchimp. They offer a wide range of around 400 apps and integrations in their marketplace, catering to various niche products.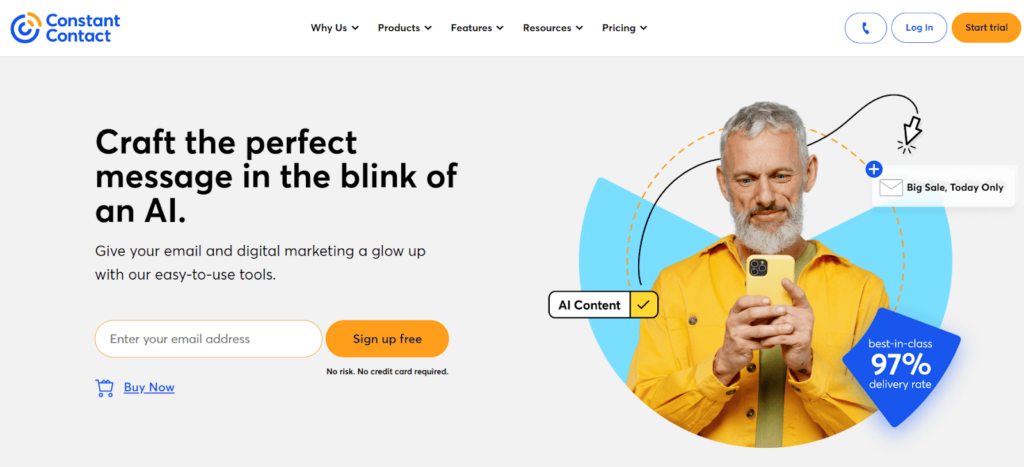 However, despite their impressive numbers and features, Google Trends suggests a decrease in interest for Constant Contact.
4. Active Campaign: An Alternative for Campaign Monitor
It is a more cost-effective tool compared to Campaign Monitor and offers nearly identical features. Active Campaign's notable advantages include its automation flows and A/B testing capability for the entire email drip sequence.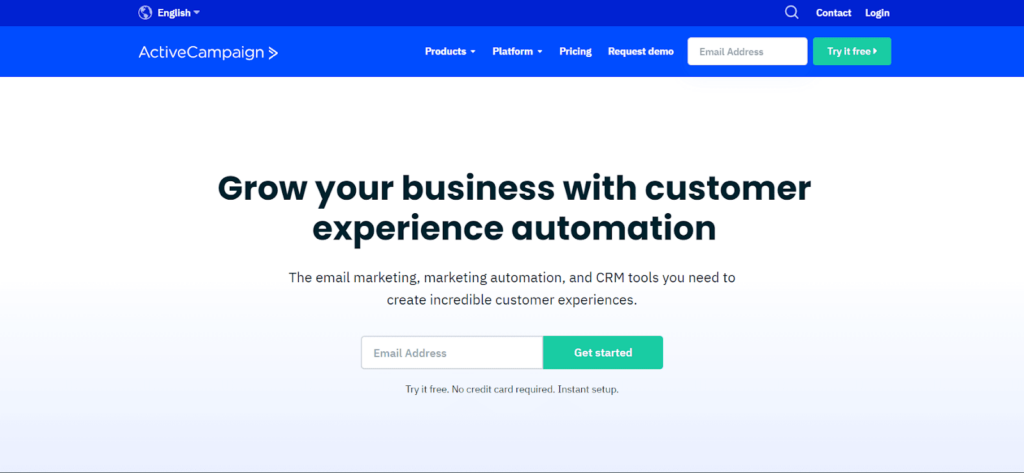 One of their main highlights is the incorporation of marketing automation. Along with autoresponders that can be triggered by various conditions, you have the ability to automate tasks like managing lists and contacts. Additionally, if you choose to utilize their CRM software, you can automate deal-related processes.
5. MailerLite: Campaign Monitor Alternative
MailerLite triumphs over Campaign Monitor by offering essential email marketing features at a reasonable price. It is a new entrant in the field of email marketing, and their modern, streamlined approach is evident in their tool's design, features, and support.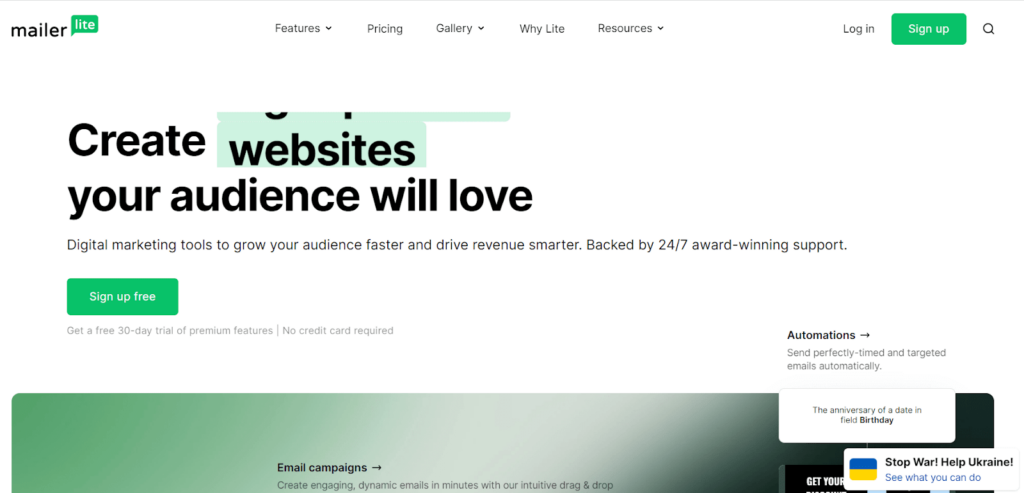 Although their mobile app is limited to iOS, it enables users to effortlessly create and schedule newsletters while also providing access to campaign statistics.
Editor's Verdict
In today's digital landscape, marketers are constantly seeking innovative ways to connect with their target audience and drive meaningful engagement. While email marketing has been a reliable tool, it's essential to explore additional avenues that can deliver even greater results such as affiliate marketing programs.
Influencer marketing platforms are the game-changer for brands looking to amplify their reach and build authentic connections. By leveraging the power of influential personalities across various social media platforms, marketers can tap into a vast network of engaged followers and deliver targeted messages that resonate.
Unlike email marketing, brand collaboration enables marketers to leverage the credibility and influence of individuals who have built dedicated communities around specific niches. This approach not only boosts brand awareness but also fosters trust among customers, leading to higher conversion rates and long-term customer loyalty.
Ainfluencer: The Best Influencer Marketing Platform
To embark on your influencer marketing journey, there's no better tool than Ainfluencer. It offers a comprehensive suite of features designed to streamline your influencer campaigns and maximize their impact.
With Ainfluencer, you can effortlessly discover and connect with relevant influencers based on your specific target audience and niche. The platform's advanced search filters ensure you find influencers who align with your brand values and possess the right reach and engagement metrics.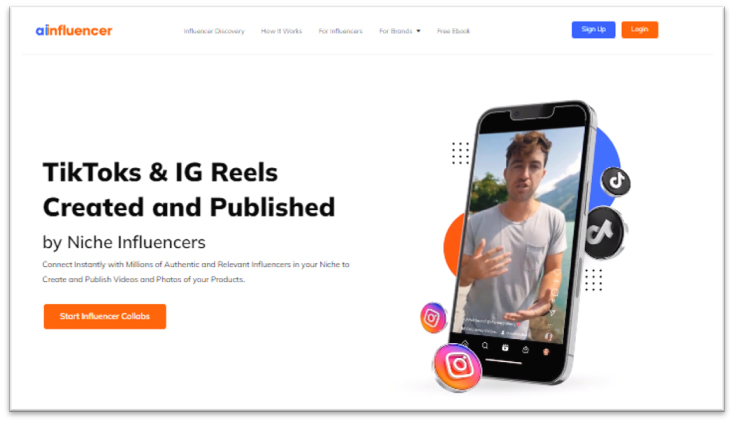 Once you've identified the perfect influencers, Ainfluencer provides robust campaign management tools that simplify the entire process. From negotiating contracts and tracking content delivery to analyzing campaign performance, Ainfluencer offers a user-friendly interface that empowers marketers to stay in control. 
By harnessing the potential of influencer marketing through Ainfluencer Influencer Management Platform, you can unlock new avenues of growth and propel your brand to new heights in today's dynamic digital landscape.
Then why are you waiting then?! Sign up on Ainfluencer Today and take full advantages of its features!
To Wrap Things Up
Campaign Monitor is a top-notch email marketing tool that stands out for its user-friendly features like a simple editor, a wide selection of email templates, an automation builder, and an SMS campaign builder. Additionally, it offers two pricing options based on contacts or pay-per-campaign.
However, despite its strengths, the tool falls short in some areas, including advanced split testing and the ability to assign tags to contacts. Another drawback is the absence of a free trial, which may discourage novice email marketers. So we've introduced some alternatives for this platform to cover its downsides!