The question, 'How to change background color on Instagram Story,' has likely crossed your mind several times. This feature empowers you to personalize the background to suit your mood or theme, making your Stories more visually appealing to your audience.
In this guide, we'll take you through the steps to change your Instagram Story background color, exploring various creative options to make your Stories stand out. Whether you're looking to add a splash of color or an eye-catching image, we'll show you how to effortlessly switch up your background and take your Instagram Stories to the next level so you don't have to delete your story for not satisfying it.
How Instagram Stories Work
Instagram Stories is a unique feature within the popular social media platform that allows users to share temporary photos and brief videos that automatically disappear after 24 hours. While the idea was initially inspired by Snapchat, Instagram has added its own distinct style to this concept. Let's explore how Instagram Stories work:
Accessing Stories: To view a story, tap on the user's profile picture at the top of your Instagram feed or look for the colorful ring around their profile picture.
Creating a Story: Swipe right on your Instagram home screen or tap your profile picture to take a photo or record a video. Customize it with text, stickers, drawings, and more.
Customization: Instagram provides creative tools like filters, stickers, gifs, polls, questions, and location tags. You can adjust the story's visibility too.
Viewing Stories: While viewing a story, you can go back by tapping the left side, skip to the next or previous story by swiping left or right, and exit by swiping down.
24-Hour Lifespan: Stories vanish after 24 hours, keeping your profile uncluttered.
Story Highlights: Create collections of stories to save beyond 24 hours and feature them
on your profile.
Interactivity: Engage your audience with interactive features like polls, questions, and swipe-up links (for accounts with over 10k followers).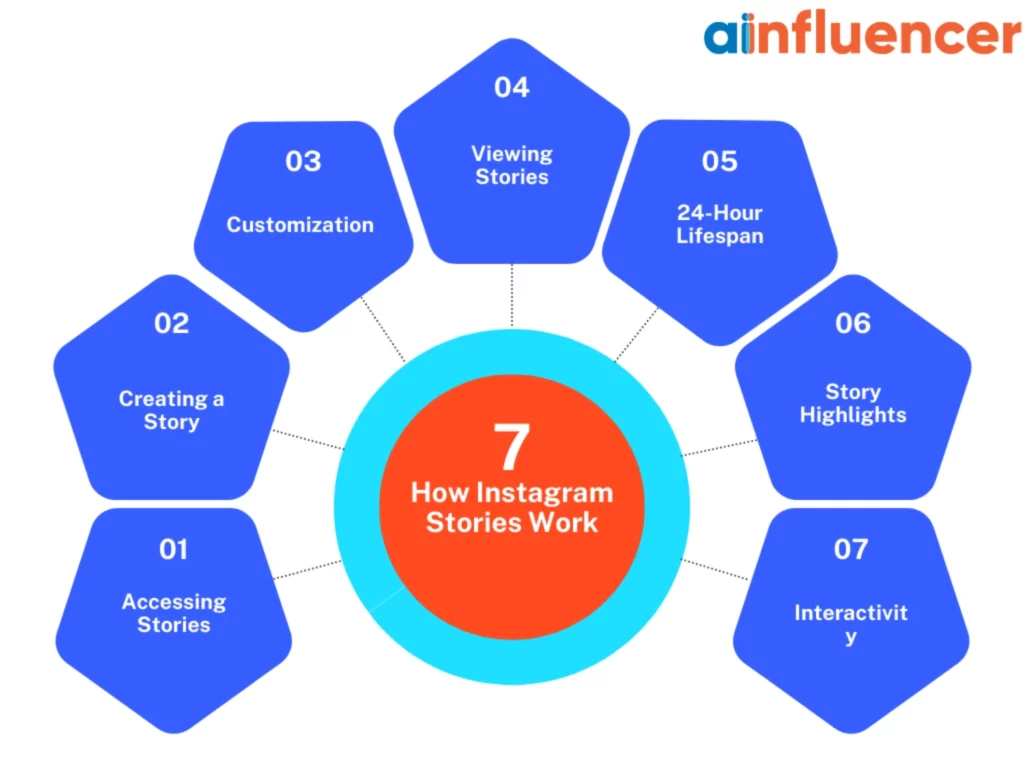 Why Should You Change Background Color on Instagram Story?
Changing the background color of your Instagram Story offers several benefits. Firstly, it enhances the visual appeal of your content, making it more captivating and engaging for your viewers. You can use this feature to establish the desired mood and aesthetic for your story, making it more attractive to your audience. Whether you aim to align with your brand's colors, express a particular emotion, or make your content more noticeable, changing the background color provides a fast and efficient means of elevating the overall quality of your Instagram Story.
Read also: The Best Guide to Instagram Story Size
How to Change Background Color on Instagram Story​​
When you add a photo to your Instagram Story, the app automatically selects a background color based on the dominant hues in the image. For instance, if your photo features a lot of green, your background color will also be green.
If you prefer to use a different background color, you can follow these instructions.
1. To create a story, tap the plus (+) symbol in the upper right corner of your news feed.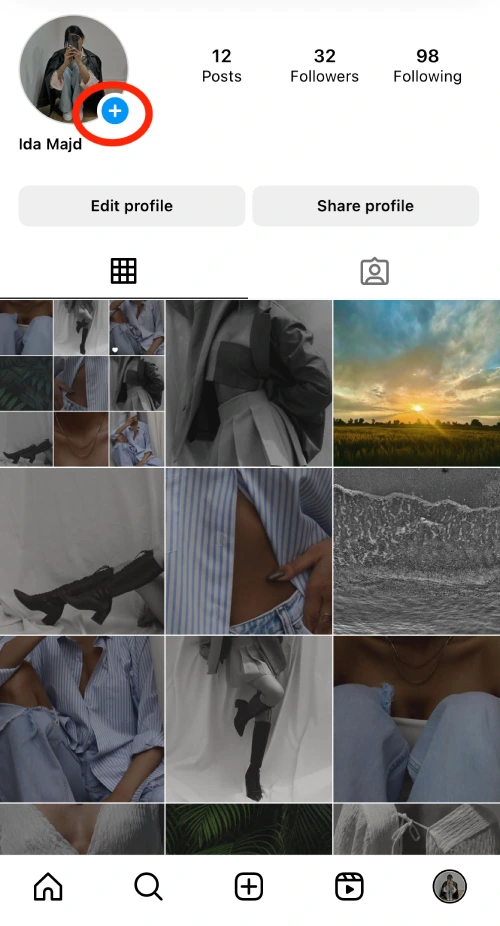 2. On the story screen, you can either pick a photo from your phone's gallery or take a quick photo.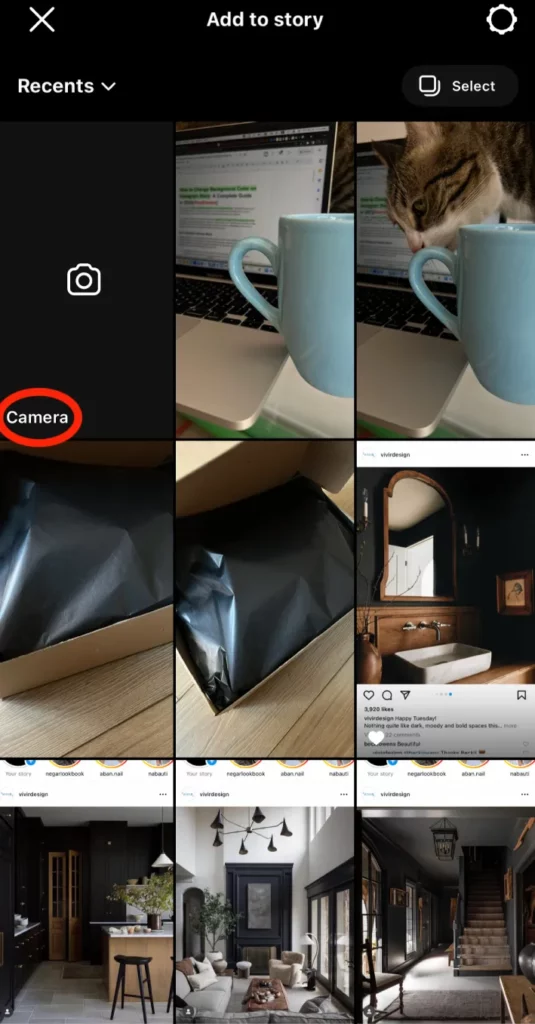 3. Tap the plus (+) symbol in the top right corner, then select 'draw.'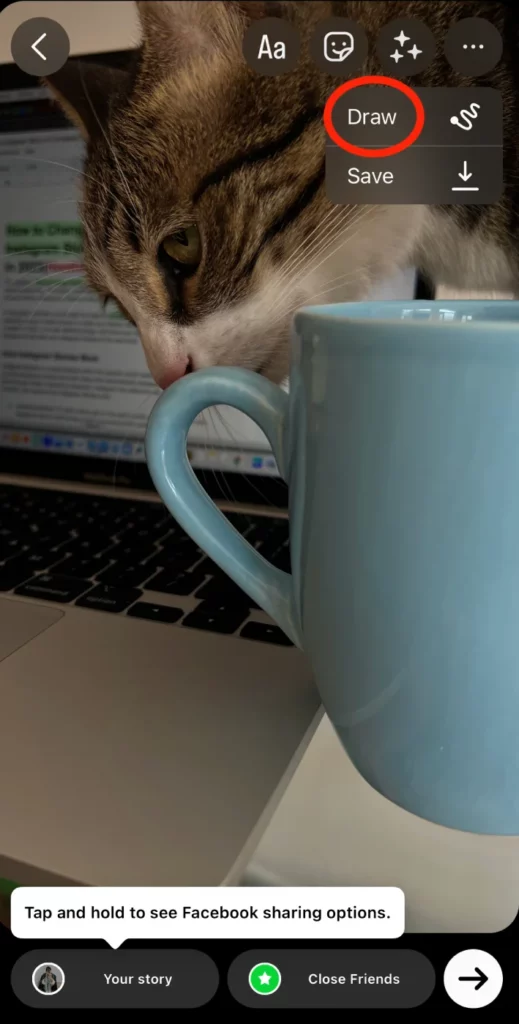 4. Tap the plus (+) symbol in the top right corner.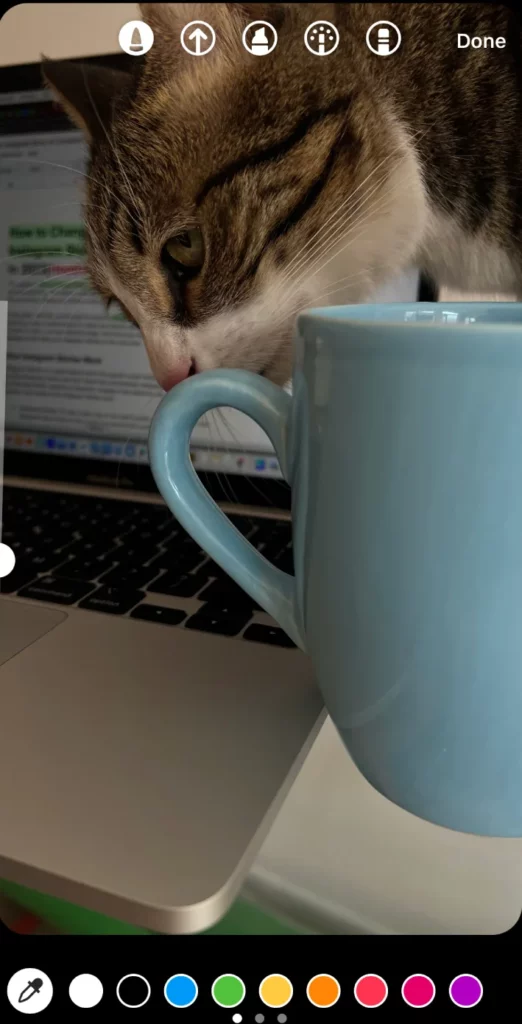 5. Hold down on the screen to select a background color.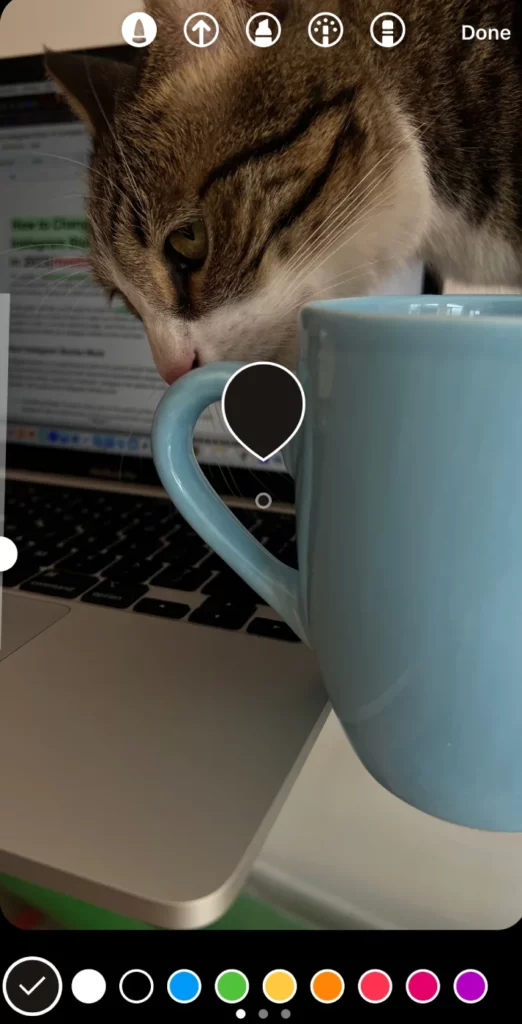 6. After choosing your background color, tap the sticker button.
7. Find the photo sticker, open your camera roll, and pick the photo you want.
How to Use a Photo as Your Story Background
If you've learned how to change the background color on your Instagram Story, you might also be curious about using a photo as your background. Here's how to do it:
1. Choose a high-quality image from your phone's camera roll for your background.
2. Resize the image using pinch-to-zoom gestures.
3. Once satisfied with the size, tap "stickers" to add the photo or text on top.
FAQs
Now, let's take a look at some of your frequently asked questions.
1. Can You Put A Filter on Instagram Stories?
Enhance Your Stories with Camera Effects.
1. Begin by tapping the icon in the top left corner of the screen and selecting 'Story.' Alternatively, swipe right from anywhere in your feed to access the Story feature.
2. Scroll down to the 'Story' option located at the bottom of the screen.
3. Swipe to the left at the bottom of the screen to browse and choose from various available effects.
4. If you want to explore effects created by independent creators, simply swipe all the way to the left and tap on the designated icon.
2. What Happens When You Hide Your Story on Instagram?
Hiding your Instagram Stories from specific people means they won't have access to any of your future story updates. It's important to note that this is different from blocking someone, as it won't prevent them from viewing your profile and regular posts.
Conclusion
Knowing how to change your Instagram Story's background color is a handy skill for raising up your visual content and grabbing your audience's attention. It's a simple way to add a pop of color or an image that suits your story, making your posts more eye-catching. This feature offers you the creative freedom to set the right tone for your content, helping you stand out and make a lasting impact on your followers. Whether you're aligning with your brand, expressing emotions, or adding a creative touch, changing your Instagram Story's background color elevates your storytelling on this popular platform.