Instagram is one of the most popular and functioning social media platforms used as an essential marketing tool. Nowadays, it is an inseparable part of brand establishment. No platform can function as well as Instagram does for business since no other platform has all the features Instagram provides you with.
Instagram marketing is beneficial for reaching new customers and making a name for your business or brand. Still, it requires adequate followers, and here we face a question, is it easy to grow Instagram followers organically?
The answer is no; unfortunately, it isn't easy to gain organic followers anymore since it takes longer, and many users follow you and unfollow you (probably using an unfollow app for Instagram) after some days. Still, some strategies are useful to get more free followers organically.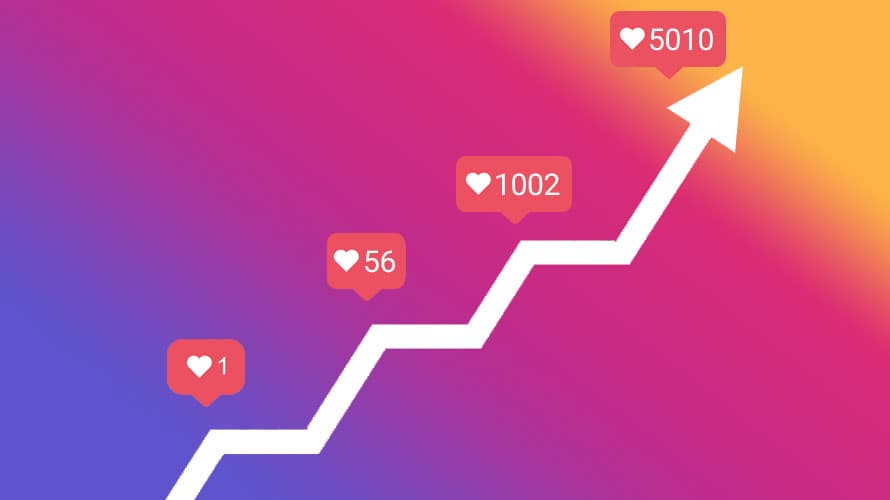 20 Best Tactics & Methods to Grow Instagram Followers
Growing Instagram followers organically is undoubtedly laborious and time-consuming since the days of shortcuts like buying followers or using bots are far gone, and that's not bad news at all. All loyal and valuable Instagram followers are people who follow you because you've shared the same interest; they will engage with your brand and care about your business.
Applying strategies will help you grow your Instagram account organically; even small steps can make significant changes over time. It does take time, but following the guide below can make it easier to reach organic growth.
1. Do a Research
Like any other project, you have to research to gain information about the job you want to do. Before posting on any social media, including Instagram, it is necessary to research proper etiquette; it starts with finding a couple of related pictures and ends with its publication.
Your research also includes your target audience, the best time of posting, and the type of post (feed post, stories, IGTV) you want to use for each content to convey the right message.
2. Switch to a Business Account
Back in 2010, when Instagram was first launched, there was one single platform for personal and business accounts. But in 2016, Instagram introduced business accounts and opened new doors in social marketing.
Instagram business profiles make your account seem more professional, and people will take you more seriously; in general, people are more likely to follow business accounts than personal accounts.
Additionally, business accounts offer premium features such as accessing insights analytics, shoppable posts, Instagram advertising, etc.
3. Optimize Your Instagram Bio and Profile
To create an Instagram account, you must choose an appropriate name, a search-friendly username, and a suitable profile picture. 
Speaking of business accounts, you should include additional details like your contact information, location, type of your business, and hyperlinks in the bio section.
You want to give new visitors all the information they want and turn them into followers.
4. Identify Your Target Audience
To grow Instagram followers organically, you need to know who you post for. Identifying your target audience will help you create the content and tone of voice that speaks to your followers, enabling you to build a stronger relationship with them. To make the appropriate content, you must know your audience's age, gender, location, occupation, needs, and challenges.
5. Be Aware of The Content You Are Posting
Once you've identified your target audience, it's time to start posting on Instagram. Make sure that the content supports your niche and aligns with other posts whenever you want to post. Posting irrelevant is not appealing; your followers follow you for what you were supposed to post. Meanwhile, use stories and feed posting, but in a creative way to avoid repetition. No one wants to see the same thing over and over again.
6. Post Relevant Content
The first thing to consider is that you have created your page for a reason, so identify your niche and share related content. Next, it's wise to observe and see what content your followers want to see and engage with better; for better organic growth, try to post relevant content that entertains your followers.
7. Post-High-Quality Pictures
A high-quality picture is crystal clear, it conveys the right message immediately, it's appealing to look at, and it looks professional.
High-quality pictures and videos attract more attention, and people are more likely to spend more time watching them and even sharing them. You get a better engagement rank, your post will be shown to more users, and you can get some free organic followers.
8. Post at The Right Time
There are too many factors to consider for the perfect posting time; it depends on the day of the week, your followers, the type of post, etc. You can use some tools to help you with the right time of posting, but in general, finding the best time varies for different accounts; you should observe your account's insights and analytics for a more accurate answer.
9. Don't Follow to Gain Followers
Typically, having nearly the same number of followers and following implies not very high-quality content. Clicking on every "follow" button you see to have them follow you back may seem easy and tempting, but in the long run, it doesn't bring you the result you want.
10. Be Active but Not Too Much
It is a great way to like and comment on other people's posts; interaction with followers and customers will eventually bring you more and more organic followers. But too much interaction or posting too often can be annoying and look like a spammy bot to Instagram's algorithms, and Instagram may ban you.
11. Use Hashtags
In addition to all the above, the proper usage of hashtags can make your post visible to more people and increase the chance of being seen by potential followers. Adding 5 to 9 hashtags to each post can make them more discoverable and help organic growth.
Tip: hashtags are more effective based on relevancy and quality; avoid too many hashtags and hashtag gimmicks like #followme and #likeforlike.
12. Increase Engagement
Considering all the steps, engaging with other users is one of the most effective ways to win the algorithm and increase Instagram followers organically. It may be time-consuming, but it is worth putting time aside. 
Keep it in mind; not engaging with your followers and not replying to their comments can encourage people to unfollow you. People want to see you care about them and respect them enough to answer their questions.
13. Run Contests
Running contests where the entry process includes commenting or requiring user-generated content can help you get more followers. Tagged friends will look at your post and may choose to follow you, and UGC can help you reach more people. Contests are fun and engaging, and they always include a prize, and everyone wants to win a complimentary service or product.
14. Be Honest
It is nice to have a perfect life or job, but as long as it seems to be accurate. No one wants to see a perfect life full of dishonesty. It is not a bad idea to occasionally post the difficulties and shortages of your life or job.
15. Don't Brag or Showoff
You have done an incredible job, and it deserves to be posted; that is great, but don't spend too much time talking about your achievements or your fantastic product. People want to see human-to-human marketing (it represents the concept that behind every business, consumer, non-profit, or government body, there is a living, breathing human being who is making decisions)
16. Collaborate with Influencers in Your Niche
Influencer marketing and sponsored ads are different. You can interact with other influencers, and you both share each other's posts to introduce the other party. There are also some platforms that you can use to be associated with well-known people and bloggers, and eventually, it leads to more organic followers.
17. Organize Giveaways
Instagram giveaways are promotions that some Instagrammers promise to give a user a product or service in return for answering questions, tagging some people under a specific post, taking part in a challenge, etc. But does it help with gaining followers organically? Well, it does! A good Instagram giveaway can help grow your Instagram following, and with social sharing, that eventually increases the following number. 
To run a giveaway, you can follow these steps.
Choose the prize
set the rules for taking part
Select a Hashtag
Think of the duration of the giveaway
Create the giveaway post
Set a reminder for that post
Pick the winner and spread the news
Now you have had a great chance of gaining followers organically and also some demographic data that you can use for future giveaways.
18. Leverage the Follow-Unfollow Tactic
This is the most common hack to increase the number of followers on Instagram, a free and easy strategy method that works! But you shouldn't just click the "follow" button randomly for thousands of users; it should be targeted and strategic to avoid Instagram blocking you.
You'd better follow people interested in your niche to increase the chance of being followed back. An easy way is to use your competitors' followers since they have already shown interest.
19. Utilize Insights
A recently released update of Instagram included "insights." It comes in handy in the matter of monitoring your performance. It can provide detailed statistics for every individual post, including its reach, top posts, engagement, and information about your followers like their gender, age, and location.
20. Know Instagram Algorithm
Another well-known fact of the matter is the Instagram algorithm. Instagram uses Artificial Intelligence to find out about users' favorite posts to show more and more similar posts to those users. It also uses this "AI" to consider the post's popularity. So, if users don't like and share a post, it won't be shown to them after a while. This is called the Instagram algorithm.
Why Organic Growth?
Growing the number of your followers by buying Instagram followers is tempting, but in fact, it is a waste of money because it is against Instagram rules; and as soon as they suspect you, they will shut down your account.
Another point is that having a vast number of followers is not the key; engagement is—your followers' engagement results from organic followers who are interested in you or your brand. Growing your Instagram followers organically will create a credible Instagram account that eventually brings around customers.
You now know why it is crucial to avoid buying Instagram followers and believe in organic growth.