At times, you might find yourself following a lot of unnecessary people and wishing to unfollow them all at once. Or, you may have followed Instagram users randomly in hopes of getting follow-backs and boosting your account's growth. iIn either scenario, after some time, you'll likely want a hassle-free and secure way to mass unfollow these accounts
In that case, unfollowing them one by one becomes impossible due to lack of time and the effort it takes, so we need to perform a mass unfollow on Instagram using IG unfollow apps such as Aigrow mass unfollow.
Although Instagram itself doesn't let you mass unfollow, there are some ways and tools to help you remove undesired followers. AiGrow, for instance, is an efficient tool you can use to mass unfollow Instagram users from your following list. AiGrow is free, give it a shot.
Why Would You Need to Mass Unfollow on Instagram?
There can be plenty of reasons that make you decide to unfollow everyone on Instagram. While checking your Instagram, you may:
Face accounts that are not posting what they were supposed to.
Maybe the owner has sold the page.
Or you may notice inactive or fake followers.
You may realize that you have been unfollowed for no good reason.
Hence, you decide to unfollow these accounts to help your account's follower/following ratio.
What Is the Unfollow Limit on Instagram Per Day and Hour?
You can generally unfollow up to 200 users per day for older accounts, but this number goes down to 100 for more recent (three months or newer) accounts.
But there are some factors to be considered for both older and newer accounts before you perform a mass unfollow.
First of all, you need to be a trusted user of Instagram. Other essential factors for unfollow limitation on Instagram are:
1. Account's Activity
Generally, users with lots of high-quality content who visit the site several times a day and engage via commenting, sharing posts, and chatting have more freedom.
2. Account's Age
All Instagram accounts created more than three months ago are old accounts to Instagram—having 1000 followers and unfollowing 200 users after three months of activity is entirely rational but definitely impossible for a ten-day-old account.
3. Number of Active Followers
The number of active followers literally depends on your account's activity and age. The older it is, the more you go online and the more involved followers you gain; consequently, you have the privilege of newer accounts.
4. User Engagement
You need to interact actively via DMs, likes, comments, shares, and saved posts to be considered an engaged user. In other words, use all the available features on the platform to impress the Instagram algorithm.
5. Your Account's Type
Instagram provides users with the type of account that serves their needs, personal accounts for individual purposes, creator accounts for influencers, and business accounts for business-related activities. Based on recent research, creator and business accounts are privileged over personal accounts.
There is also an hourly limit which allows you to unfollow up to 10 accounts per hour. Keep the limited numbers in mind to avoid Instagram's suspicions.
What Happens If You Unfollow More Than It Is Permitted?
If you ignore Instagram's unfollow limit, you may be temporarily banned -usually between 24 to 72 hours- from accessing some features, and of course, you cannot unfollow people anymore.
This temporary ban may also result in a permanent ban if you keep unfollowing people. Take it seriously, then!
Anyhow, if you insist on unfollowing more and more users, be smart enough to do it at different time intervals so that Instagram recognizes you as a human, not a robot.
The Importance of Unfollowing
Typically, for personal accounts, you need to consider unfollowing people when you start comparing yourself to others and it causes anxiety or depression, and you regularly have negative feelings.
For business accounts, it is quite different. Following too many people who are not following you back can signal that your account is not good enough to be followed back, or your account may be marked as spam.
Like it or not, people judge your page by the number of your followers and followings. Either equality of the numbers (in terms of having a business account), and a more significant number of followings than followers, make your account seem fishy.
An ideal ratio is 1.0 and around it (for personal accounts). A follow ratio of more than one means you have more accounts following you, which is an excellent ratio for celebrities, marketers, and influencers.
Organize Your Account
After unfollowing unnecessary followers and having a good ratio, you can start making money with your Instagram account. How? With an influencer marketing platform like Ainfluencer.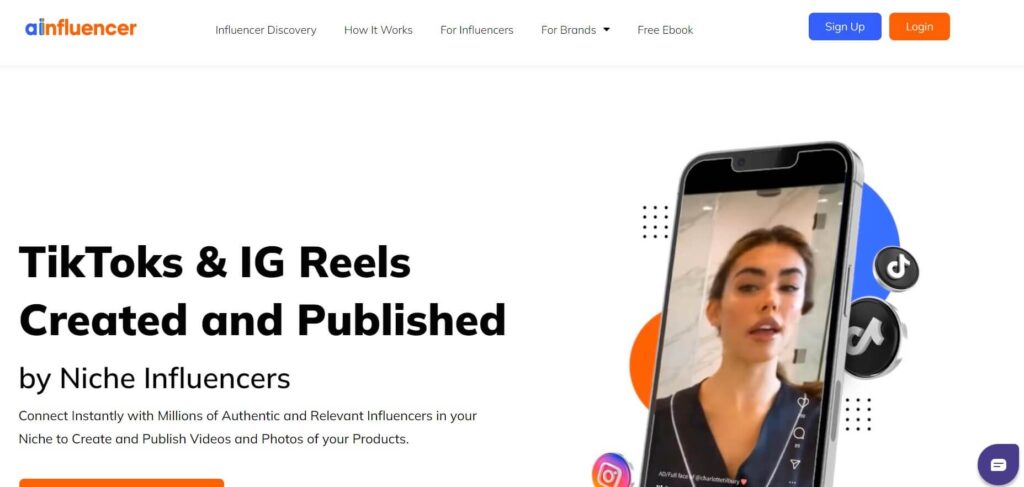 AInfluencer is a free influencer marketing platform that allows brands and Instagrammers find each other and collaborate. It's the first DIY marketplace in the world. Give it a shot and see for yourself.
How to Unfollow on Instagram
This process is simpler that what you might think. There are two different methods to unfollow someone on Instagram. You can either go to your following list to unfollow someone or search for their username.
Method One
To manually unfollow someone on Instagram through following list:
1. Go to your profile and click on the "following."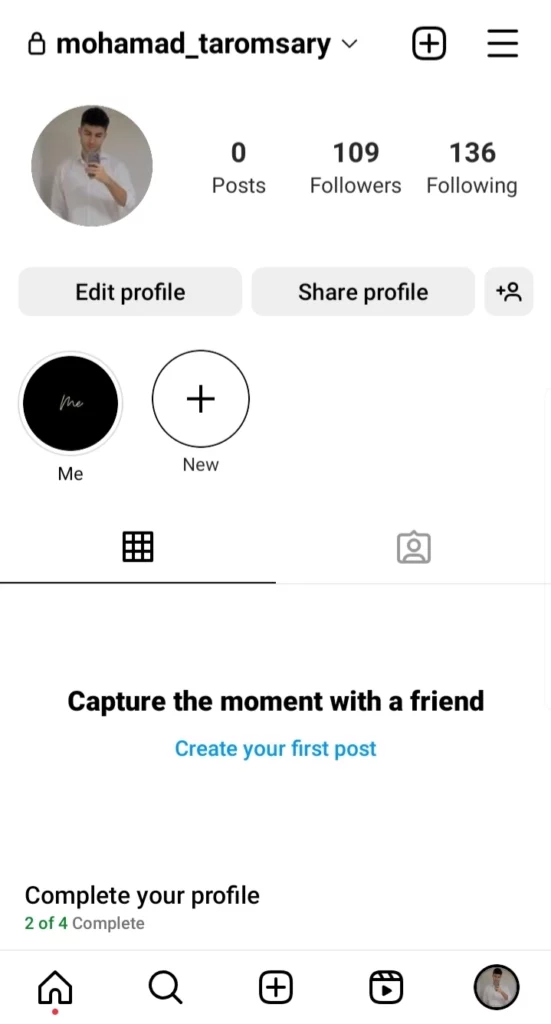 2. Scroll down and find the users that you want to unfollow.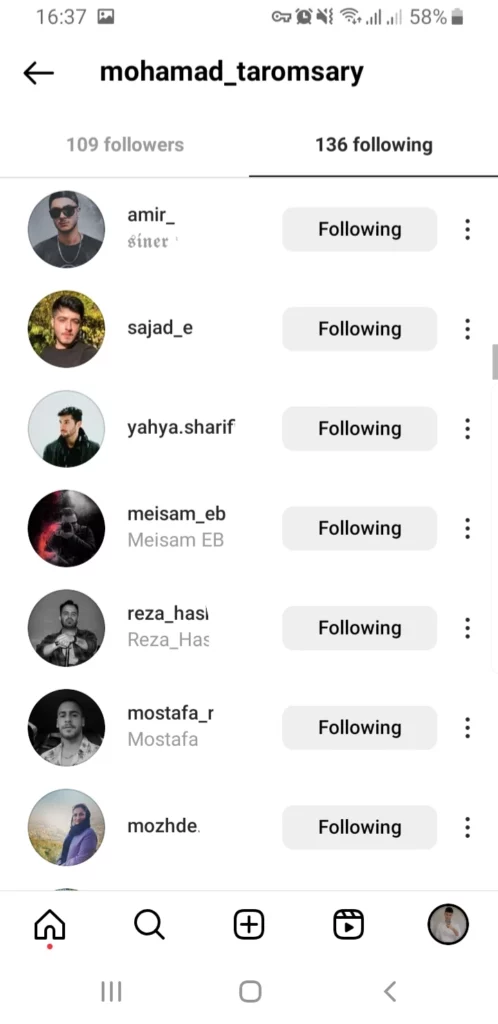 3. Tap on "Following" to unfollow them.
Method Two
If you have so many followings, finding them through the list may take too much time. But don't worry, through the second method you can easily search for the users and unfollow them. you just need to:
1. Go to Instagram search and type the username you wish to unfollow.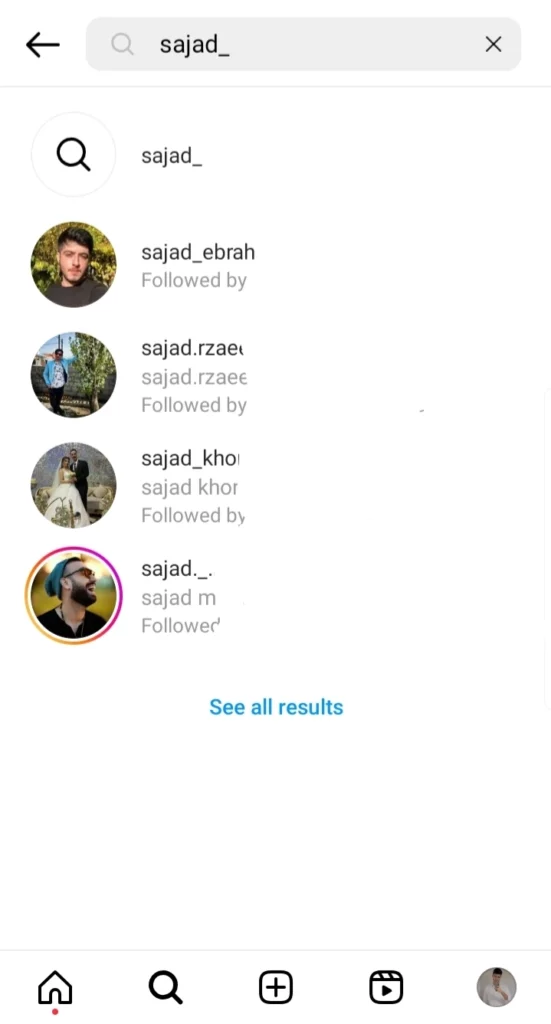 2. Tap on their username and go to the profile.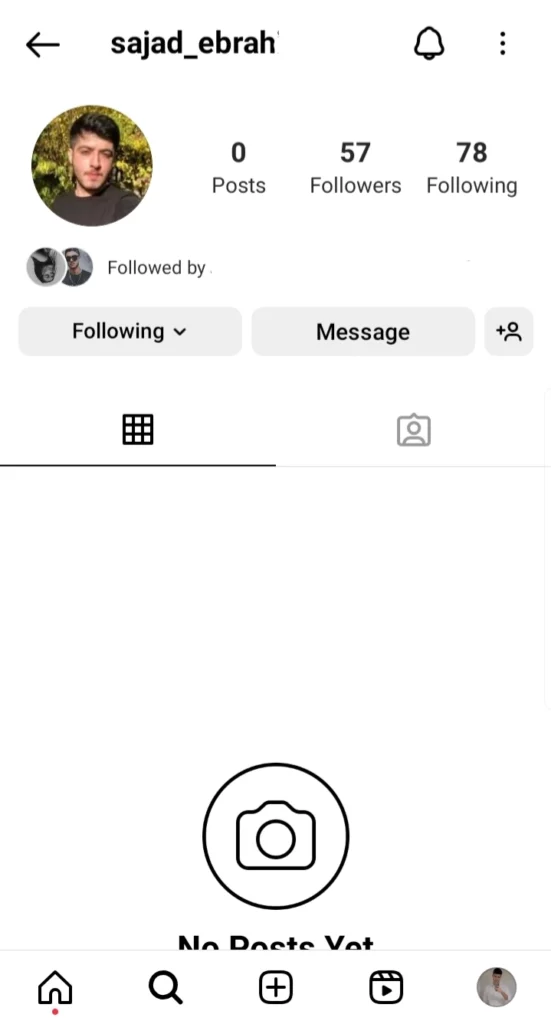 3. Now tap on the "Following".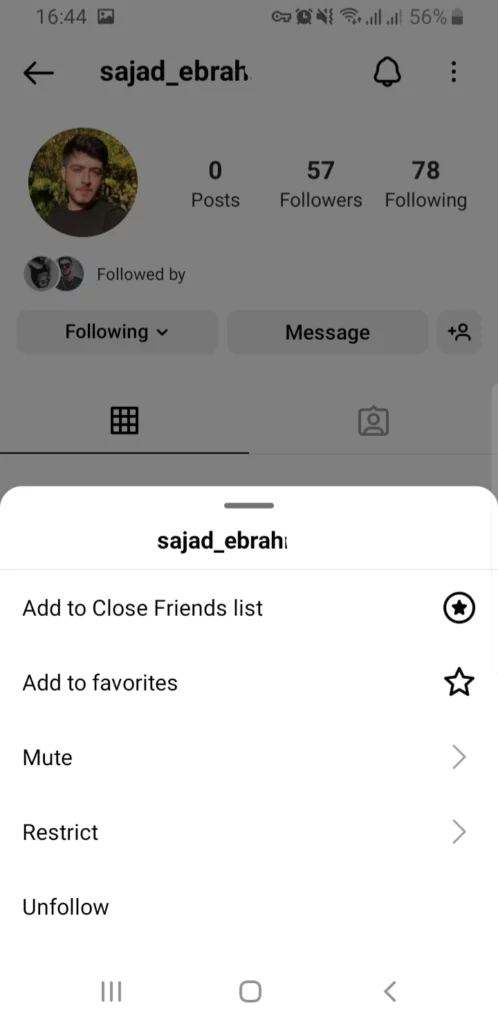 4. Tap on 'Unfollow" to finalize the process. Besides, mute, restrict and close friend list, are also accessible through this menu.
As you can see, you can easily open these users' accounts, tap on unfollow button, and after a few clicks, they will be manually unfollowed. However, it can be tiring and time-consuming.
Can You Bulk Unfollow on Instagram?
Deleting all your Instagram followers at once is no easy job. Obviously, it is not something to be done manually without being banned.
Despite that, there are some tools and apps that you can use to make it easier and also increase the number of unfollows per day. (It would be up to 700 accounts per day for accounts over a year.) but still, you need to keep an eye on the apps and set the unfollow limit to less than 60 per hour.
7 Best Unfollow Apps To Use in 2023
There are some Instagram unfollow apps available that can help you use to remove followers from your account.
1. AiGrow
Oftentimes, Instagrammers are concerned about "how to mass unfollow on Instagram safely." And they've got every right to. Instagram is truly sensitive when it comes to bot-like behavior.
That's why using third-party apps is a bit risky as it could get your account banned. However, with a tool like AiGrow, you don't need to worry about a thing!
AiGrow is an Instagram management platform that offers a safe and effective mass unfollow tool. With AiGrow, you can easily and quickly unfollow a large number of accounts that you no longer want to follow on Instagram.
One of the key features of AiGrow's mass unfollow tool is its safety. AiGrow ensures that your account remains safe and compliant with Instagram's terms of service by implementing strict limits on the number of unfollow actions that can be performed in a given time period.
Additionally, AiGrow's mass unfollow tool offers a number of useful features that make it easy to manage your Instagram account. For example, you can use AiGrow to filter the accounts that you want to unfollow based on various criteria, such as accounts that haven't posted recently or accounts that don't follow you back.
Overall, if you're looking for a safe and reliable way to mass unfollow on Instagram, AiGrow is a great option to consider. Yet, that's not all! This tool offers so many other features that help you grow your Instagram account organically!
AiGrow Features
Take a glance at some of the features provided by AiGrow to see for yourself!
So, sign up on AiGrow for FREE to take advantage of this one-in-a-lifetime opportunity!
2. Unfollowers+
This is one of the best apps that shows different lists of followers, unfollowers, and fans and helps you unfollow and make bulk unfollowing in a few simple clicks.
3. Cleaner For Ins
This is another free app that can be set to unfollow users in bulk automatically. It also provides you with some analysis.
It also provides remarkable features such as mass unfollow, bulk unlike, mass blocking, and bulk deleting.
4. Followers Chief
Followers chief is another Instagram cleaner app available for Android and IOS, presenting complete statistics.
This app can run several automation tools that help in auto-like, auto unfollow, auto comment, auto DM, etc.
There are also other functioning and rated apps to help with removing followers.
5. Fast-Unfollow
The fast-unfollow tool enables you to unfollow up to 1400 users per day, and it offers a multi-accounting feature that more than 40 Instagram profiles can be added with only a single re-login.
6. Mass Unfollow For Instagram
One of the best unfollow tools for Instagram is Mass Unfollow, that not only helps with bulk unfollowing, mass blocking, mass deletion, and bulk unlike but also supports various filters to make your Insta feed look neat and more attractive.
7. Followers Tracker & Unfollow
Next on our list sits Followers Tracker & Unfollow app. This application offers you a list of non-followers, ghosts, active followers, fans, and mutual followers. Then, using these lists, you can bulk unfollow Instagram users you no longer want in your page.
A Word of Caution: If you're looking for a way to get rid of your unwanted followers and are wondering whether this Instagram mass unfollow app works, you should know that some users have reported that the app doesn't function as it used to anymore.
FAQs on How to Mass Unfollow on Instagram
Ready to take our journey to another level? Then read the next section to uncover some of the most frequently asked questions!
#1. What Is the Fastest Way to Mass Unfollow on Instagram?
The fastest way to unfollow on Instagram is by using a third-party app or service that offers mass unfollow functionality. These apps allow you to unfollow multiple users at once, saving you time and effort compared to manually unfollowing each account one by one.
#2. Can You Unfollow 1000 People on Instagram?
Yes, it is possible to mass unfollow 1000 people on Instagram using various third-party tools that offer this functionality. These tools are designed to help Instagram users easily unfollow a large number of accounts at once, which can save time and effort compared to manually unfollowing each account.
However, it's important to note that Instagram's terms of service prohibit the use of automation tools for mass unfollowing or other similar activities. While some of these tools claim to be safe and compliant with Instagram's policies, there is always a risk of account suspension or other penalties for violating these rules.
Therefore, it's recommended to use caution when considering using a mass unfollow Instagram tool and to only use reputable and safe options that comply with Instagram's terms of service. Additionally, it's important to regularly review and manage the accounts you follow to ensure that you are only following accounts that are relevant and meaningful to you.
#3. What Is the Daily Unfollow Limit?
The truth is, no one can give you an exact number on the number of followers you're allowed to mass unfollow on Instagram daily. 150 is thought to be the unfollow limit for the relatively new pages, while this number can go up to 200 daily unfollows for the old pages.
However, to be on the safe side, it's best to keep it up to 50 unfollows per day (personal experience). Otherwise, there's a high chance you'll get penalized for performing a mass unfollow on Instagram and lose your account.
#4. How Do I Know Who Unfollowed Me on Instagram?
There are two ways you can understand whether someone has unfollowed you on Instagram.
Open their IG profile and go to their 'following' list. Your name should be on top of that list if the user is following you. If you can't see your name, my fellow, you have been unfollowed.
Use reliable third-party apps. We've already gathered up the best ones in this article.
#5. How to Unfollow Hashtags on Instagram?
Instagram allows users to follow hashtags as a way to discover new content and connect with other users who share similar interests. If you've followed a hashtag in the past and want to unfollow it, you can do so by following these steps:
Open the Instagram app and go to your profile.
Tap on the three horizontal lines in the top right corner to open the menu.
Select "Settings" at the bottom of the menu.
Tap on "Account" and then select "Following."
Find the hashtag you want to unfollow and tap on it to open the page.
Tap on the "Following" button next to the hashtag name.
Select "Unfollow" from the menu that appears.
Once you've unfollowed the hashtag, its content will no longer appear in your feed and you will no longer receive notifications related to that hashtag.
It's important to note that unfollowing a hashtag will not remove any posts that you've previously liked or commented on that used that hashtag. Additionally, if you change your mind later and want to follow the hashtag again, you can search for it and follow it again at any time.
Conclusion
The cleaning apps can make unfollowing users way more straightforward than it is, but don't overdo daily unfollows. As soon as unfollowing looks unnatural, Instagram recognizes you as a robot and bans your account. It's better to start with unfollowing 50 per day as it isn't suspicious.
Also, don't forget to sign up on AiGrow if you don't want to make sure your Instagram account is safe and secure.