Make an unforgettable impact on your audience with Instagram Stories… These stories have their own rules, including Instagram story size, the content you share in the story, and the design are crucial factors of it.
Instagram stories options are expanding from one update to another. You can loop a video on the Instagram story, use new stickers, gifs, quizzes, or even add multiple photos to the story nowadays. All these features are used for optimal engagement but the importance of knowing Instagram story safe zone and uploading your content with the right size, shape, and aspect ratio is unspeakable.
In this Hoothemes article, we will elaborate on the reasons you must memorize the IG story dimensions and the exact sizes. Ok, let's get started.
Why Should I Care About The Instagram Story Size
Using the correct Instagram story dimensions is necessary when it comes to stories. Doing so ensures maximum quality and accessibility, making your content viewable across different operating systems and screen sizes. By using the wrong dimensions, your content may end up cropped or distorted, and some visual quality may be lost.
Unlike regular posts, which can easily get lost in the feed, stories stick at the top of the Instagram feed in a rainbow circle and won't disappear until the user sees it, or when it passes the 24-hour mark.
By placing the stories right at the top of the feed, Instagram ensures that users can't miss them. So if you want to make sure your followers see your content, Instagram Stories is the way to go.
What Are The Right Instagram Story Dimensions
Just a heads up, you can zoom in and out to adjust the size of your photo or video when posting a story. To be honest, knowing the exact dimensions of the IG story is not that important anymore.
However, keep in mind that doing so may decrease the quality of your content and make it less engaging for your audience. They will throw it away without hesitation with a single tap on the screen. If you demand engagement, here is the key to the explicit Instagram story dimensions:
Now, what size is an Instagram story?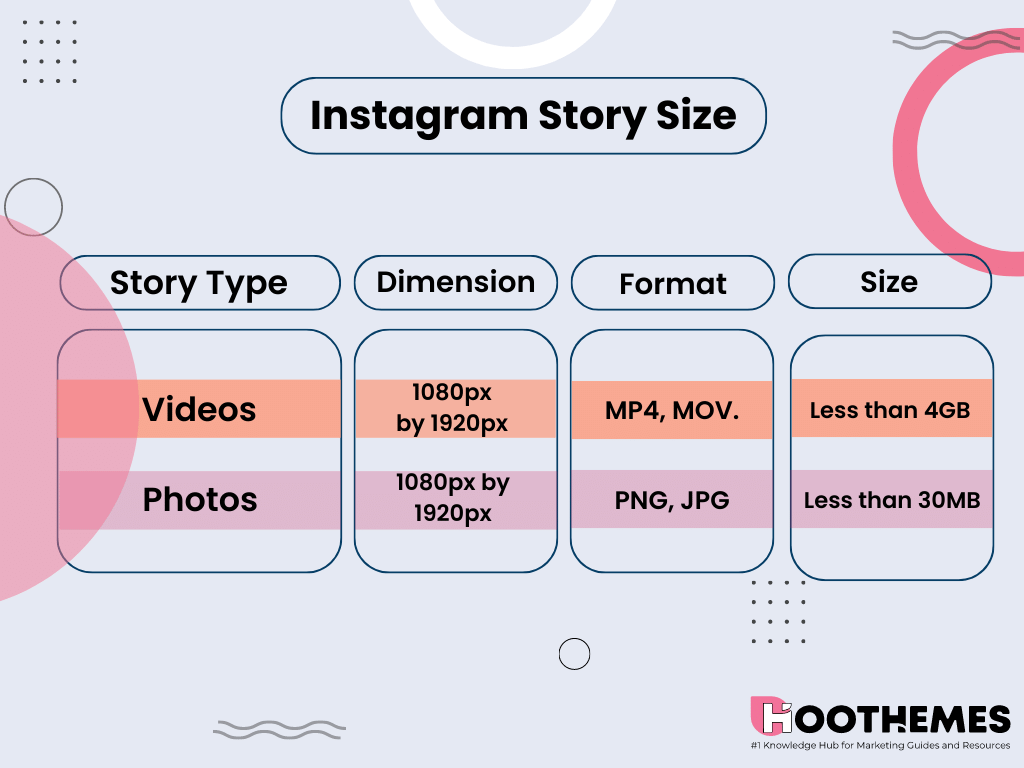 Instagram story pixel size: 1080px by 1920px,
Instagram story size ratio: 9:16 aspect ratio,
Instagram story image/video size: Both should be 1080 pixels wide by 1920 pixels in height. IG story video file size needs to be under 4GB in size.
How To Create an Instagram Story
Answering the question above, we'll take you through the step-by-step process of creating an Instagram story, from choosing the right content to adding engaging elements that will keep your followers coming back for more.
Tap your profile picture in the top left-hand corner of the screen, or swipe right from the home screen.
At the bottom of the screen, you will see a camera icon. Tap on it to open the camera (You can take a photo or record a video by pressing and holding the white circle button at the bottom of the screen. Alternatively, you can swipe up to access your camera roll and choose a photo or video to upload).
Once you have taken or selected your photo or video, make sure to use the correct dimensions, you can add filters, text, stickers, or drawings by using the options at the top of the screen (Try to use vertical content to take the most advantage from Instagram stories).
When you are happy with your story, you can either post it to your story by tapping on 'Your Story' or send it to specific friends by tapping on 'Send To'.
If you want to save your story to your camera roll, tap on the three dots at the top right corner and 'Save' it.
That's it! Your Instagram story is now live for your followers to see.
The Ideal Instagram Story
Instagram's safe zone is a great feature for ensuring that your content looks its best on the platform. When you're creating a Story, Instagram uses a blue line to define a 'safe zone' for your content; which is based on the way the human brain processes visual information, taking into account the limited duration of stories and the areas that are most likely to capture users' attention.
So, if you want to make sure your Instagram stories drive engagement, be sure to take advantage of the platform's safe zone feature.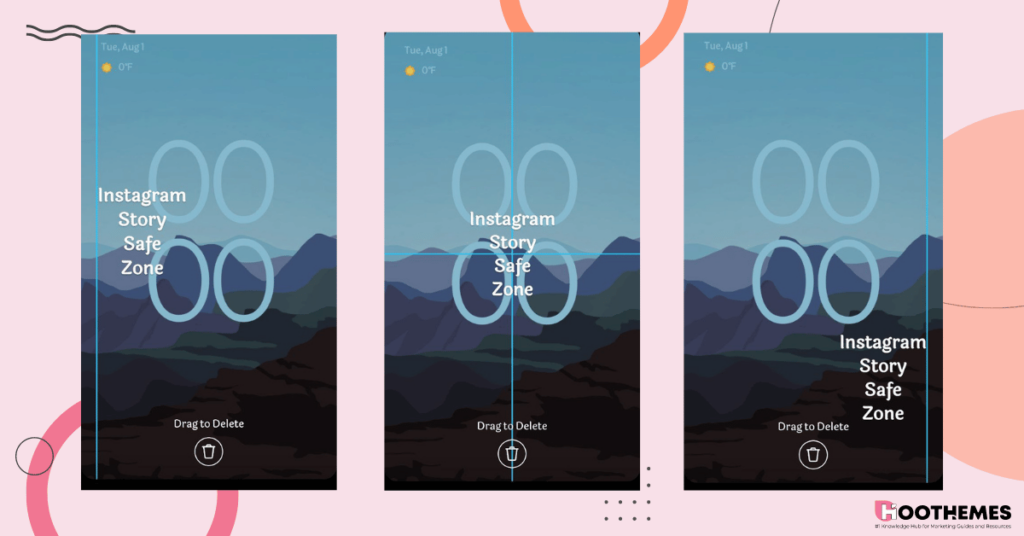 There are other factors involved in creating an ideal Instagram story. for instance, they should be saved in PNG or JPG format to ensure optimal visual quality. Additionally, the maximum image file size allowed for Instagram Stories is 30MB.
About video file types, MP4, MOV, or GIF formats are permissible for Instagram Stories. The maximum file size for videos on Instagram Stories is 4GB, so make sure to keep that in mind when uploading videos.
The Best Types of Content to Post on Stories
Instagram added various reaction features to the story in the latest version. It includes stickers, likes, and responses with pictures. If you don't know how here is how to like a story on Instagram. Subsequently, the best story is the one that gets more reactions.
1. What The Best Stories Consist
Keep the audience involved through Q&As, conducting polls etc.
Include tutorials as puzzling content to evoke curiosity.
Use creativity to gain user-generated content.
Has short videos.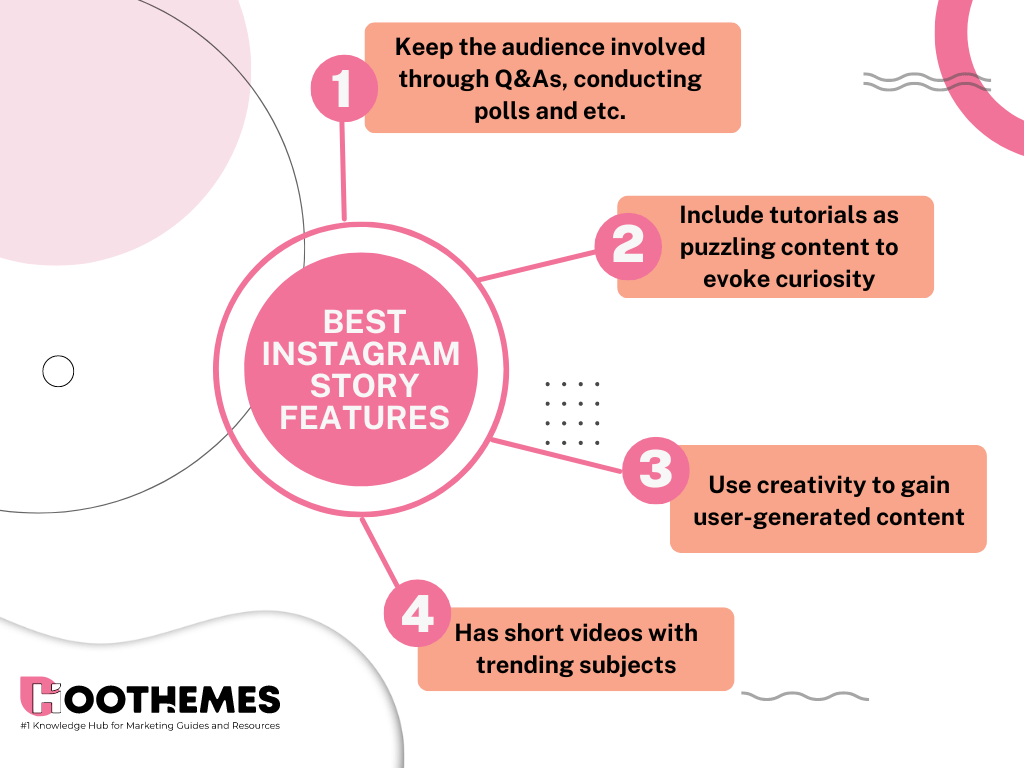 2. Avoid These Mistakes
Overpromoting continuously would be annoying and would backfire.
Too many stories would cause swiping away. Keep the story number limited.
Textual stories without pics or stickers are not eye-catching.
Low-quality pictures or videos, don't need to say why!
Being formal is a total drawback, humor does make loyal audiences.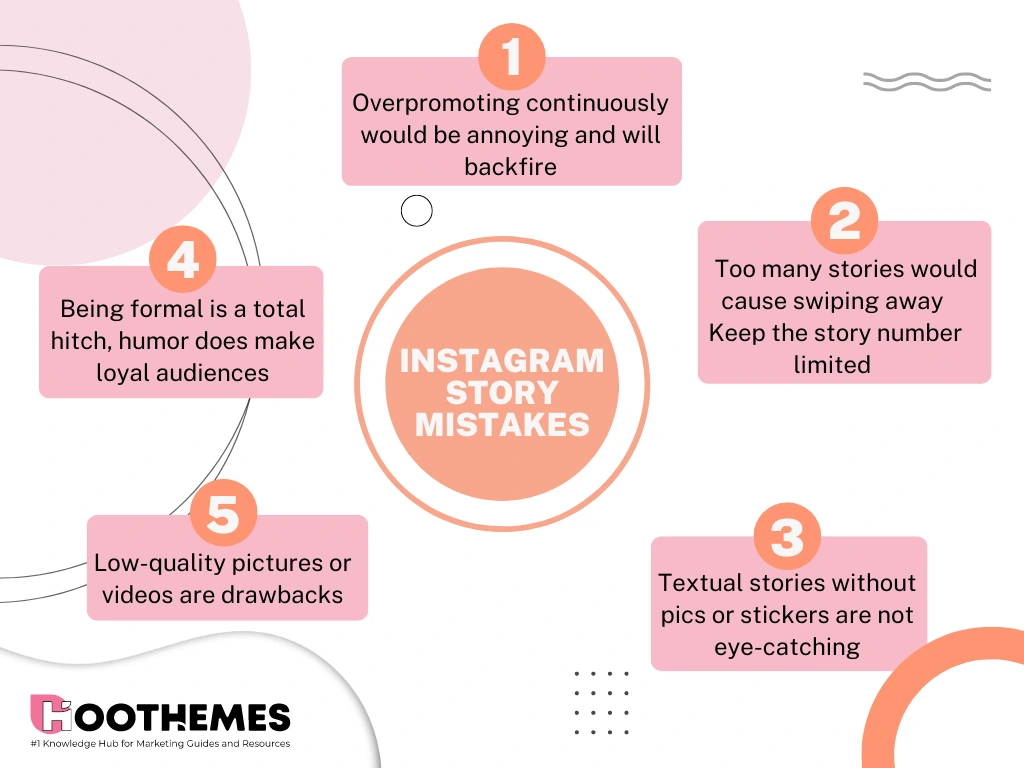 Why not try different formats for your Instagram content? What will happen on top of that? If it doesn't work out, you can always delete it. Do you want to know how to delete a story on Instagram? we have covered that before.
So, that was all about Instagram Story Size and Dimensions.

Read Also: 10 Best Anonymous Instagram Story Viewer Tools
FAQs
That was all about Instagram story size. Any questions regarding this? Feel free to write in the comment section.
1. How Do I Resize an IG Story to Post?
While there are third-party editing tools available to resize your Instagram Story, it's possible to do it within the app using Instagram's in-app editor. However, we don't recommend it since the in-app editor has limited options and may not provide the level of customization that third-party tools offer. The best tool for this aim is Canva.
2. How to Change The Font Size on Instagram Story?
To change the font size on your Instagram Story, you can use the white bar on the left side of the screen or use the pinch-to-zoom gesture with two fingers.
3. What Size Are Instagram Story Highlights?
Instagram Story highlights are archived versions of your stories, so the size of the highlights will be the same as the size of the original story. The only thing that should be mentioned here is the size of the Instagram highlight cover, which is exactly the same, 9:16 aspect ratio.
Final Thoughts
In conclusion, my dear friend, understanding the optimal file types, Instagram story size, video types, aspect ratios, and resolutions for Instagram stories is crucial for creating visually stunning and engaging content. By adhering to these guidelines, you can ensure that your Instagram stories are of the highest quality and stand out amongst the sea of content on the platform. So, keep these technical specifications in mind and elevate your Instagram stories to new heights!