Female YouTubers come in all shapes and sizes, and they cover a wide range of topics. They're a force to be reckoned with, as they continue to make waves in the world of online content creation.
YouTube has revolutionized the entertainment industry in countless ways, not the least of which is its unique approach to YouTube monetization, which has allowed female YouTubers to turn their passion for creating engaging content into a lucrative career.
In this article, we'll take a closer look at the diversity of female YouTubers, and some of the most influential and entertaining female YouTubers out there!
Who are the Female YouTubers
They are women who have taken the platform by storm, creating amazing content that ranges from makeup tutorials to gaming, from fashion and beauty to personal development, and everything in between. They are the creators who are making waves in the online world, inspiring others with their creativity, authenticity, and unique perspectives.
Female YouTubers are women from all walks of life who have found their niche on the platform and are using YouTube hacks to share their passions, experiences, and expertise with the world. From established creators with millions of subscribers to up-and-coming stars, female YouTubers are making their mark and changing the game in the process.
Whether you're looking for tips on how to perfect your winged eyeliner or you want to discover new perspectives on life, there's a female YouTuber out there who has got you covered. These women are smart, savvy, and hilarious, and their content is both informative and entertaining.
So, the next time you're scrolling through YouTube, why not take a moment to search for some female YouTubers? You never know who you might discover and what impact they might have on your life. Trust me, you won't regret it!
The Diversity of Female YouTubers
One of the most exciting things about the rise of female YouTubers is the incredible diversity of content they produce. From beauty gurus to DIY experts to gaming aficionados, there's no shortage of female creators out there who are shaking up the entertainment industry with their unique perspectives and talents.
Take beauty YouTubers, for example. These women have turned makeup application into a veritable art form, with tutorials that range from basic tips for beginners to full-on glam transformations that would make even the most seasoned pro jealous. And with so many different skin types, complexions, and makeup preferences out there, it's no wonder that female beauty YouTubers are able to cater to such a wide audience.
But it's not just about beauty – female YouTubers are also making waves in other industries as well. Take cooking channels, for instance. These women are able to whip up everything from classic comfort food to elaborate gourmet dishes, all while sharing their personal stories and techniques with their followers. And with so many different cuisines and dietary preferences out there, there's truly something for everyone when it comes to female cooking YouTubers.
And let's not forget about gaming – an industry that has long been dominated by men. Female gamers are quickly making a name for themselves on YouTube, with channels dedicated to everything from strategy games to first-person shooters to good old-fashioned retro gaming. And with female gamers representing such a diverse range of ages, backgrounds, and play styles, it's clear that there's no 'one size fits all' when it comes to this growing subculture.
Top 10 Female YouTubers
Welcome to the world of top female YouTubers! The world of YouTube is filled with diverse female creators who create content about everything from fashion to technology.
One thing that all of these female YouTubers have in common is that they are passionate about what they do, and they work hard to create engaging and entertaining content for their viewers.
From beauty gurus to comedians to gamers, these women are changing the game while amassing millions of subscribers and redefining what it means to be a YouTube star. Here are ten of the best:
#1 SSSniperWolf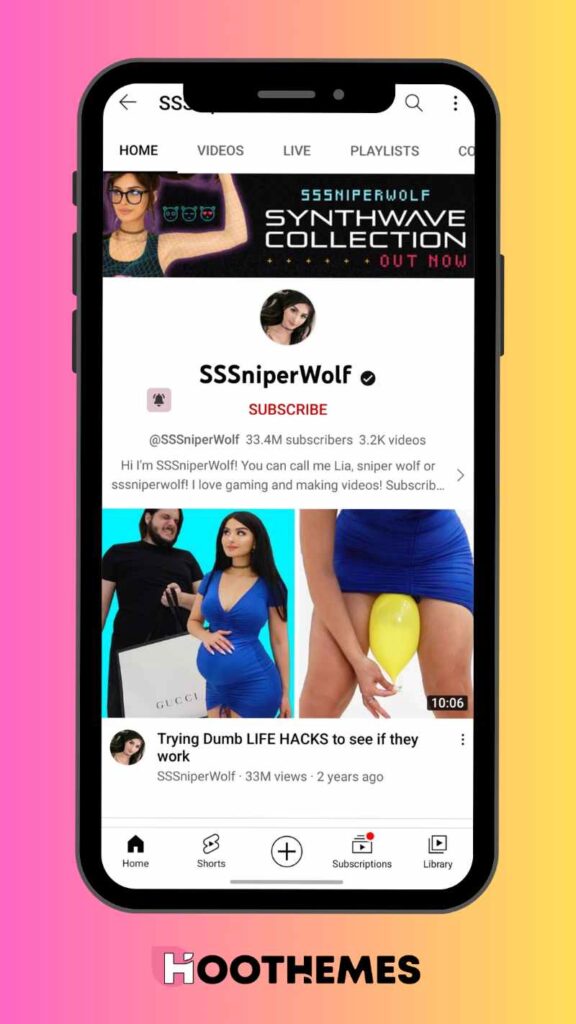 SSSniperWolf, also known as Lia, is a popular YouTuber who has gained a massive following with her gaming content, reaction videos, and vlogs. With over 33 million subscribers on YouTube. she's known for her fierce attitude and quick wit, as well as her love for all things gaming.
Her videos range from intense game playthroughs to hilarious reaction videos where she comments on the latest memes and viral videos. Her personality is infectious, and fans love her for her witty banter and quirky sense of humor.
But don't let her cute nickname fool you – SSSniperWolf is a fierce competitor, and she takes her gaming seriously. She's an expert in first-person shooters and strategy games, and she's not afraid to take on anyone who challenges her. Whether she's playing solo or with a team, SSSniperWolf always brings her A-game.
With her engaging personality, a razor-sharp wit, and unbeatable gaming skills, she's the ultimate gaming guru and a true internet legend.
#2 Lele Pons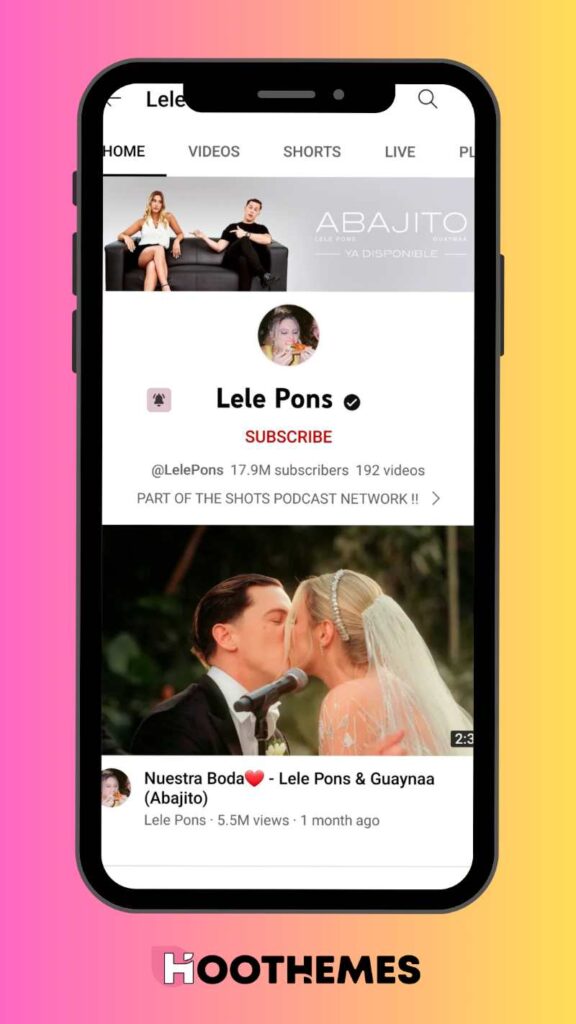 Lele Pons is a hilarious Venezuelan-American YouTuber, actress, and singer with almost 18 subscribers. Her comedic antics and bright personality have made her a household name among young adults and teens. With her wild pranks, quirky humor, and undeniable charm, she's sure to brighten up your day and leave you in stitches.
She first gained popularity on Vine, where she amassed a massive following with her hilarious six-second skits. Since then, she has expanded her social media presence to platforms like Instagram, YouTube, and TikTok, where she continues to entertain millions of fans with her witty content.
Not only is Lele Pons a comedic genius, but she's also a talented actress and musician. She's starred in a number of films and TV shows, including the YouTube series 'Escape the Night' and the movie 'The Space Between Us.' Additionally, she's released several hit singles, such as 'Celoso' and 'Bloqueo,' which have garnered millions of views on YouTube.
#3 Lilly Singh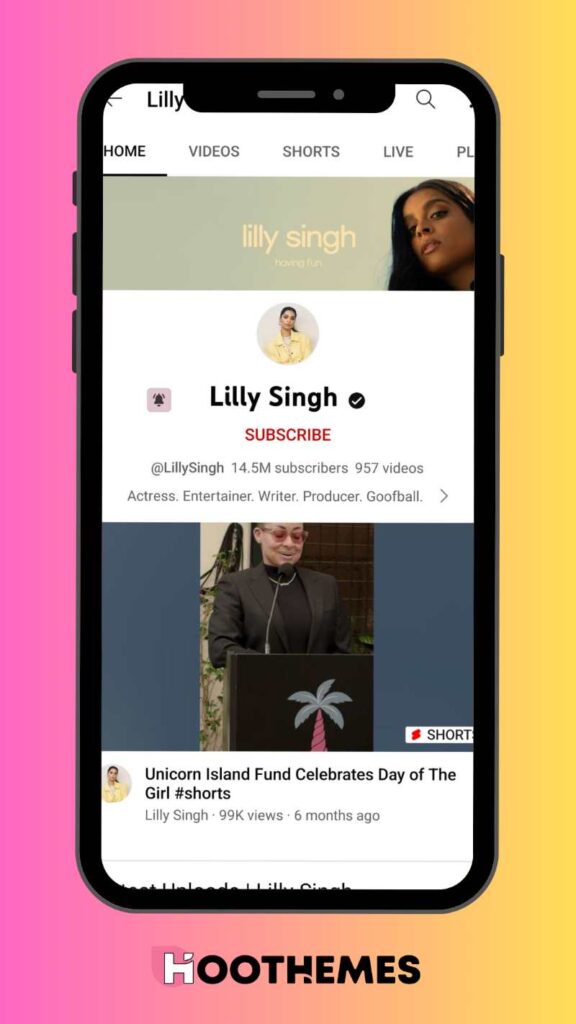 Lily Singh, also known as Superwoman, is a Canadian comedian, YouTuber, actress, and author. She's one of the most dynamic personalities in the entertainment industry, and her enchanting energy is sure to leave you laughing out loud.
As a female YouTuber, Lily has over 14 million subscribers, making her one of the most popular creators on the platform. She's known for her hilarious skits, vlogs, and inspirational videos that touch on topics ranging from relationships to mental health.
But Lily's talents don't just stop at YouTube. She's also made appearances on TV shows like 'Bad Moms' and 'Fahrenheit 451,' proving that she's a versatile actress as well.
If you're looking for a good read, Lily has also written a book called 'How to Be a Bawse: A Guide to Conquering Life.' It's a funny and relatable guide to help you achieve your goals and live your best life. She's definitely someone you don't want to miss out on!
#4 Rosanna Pansino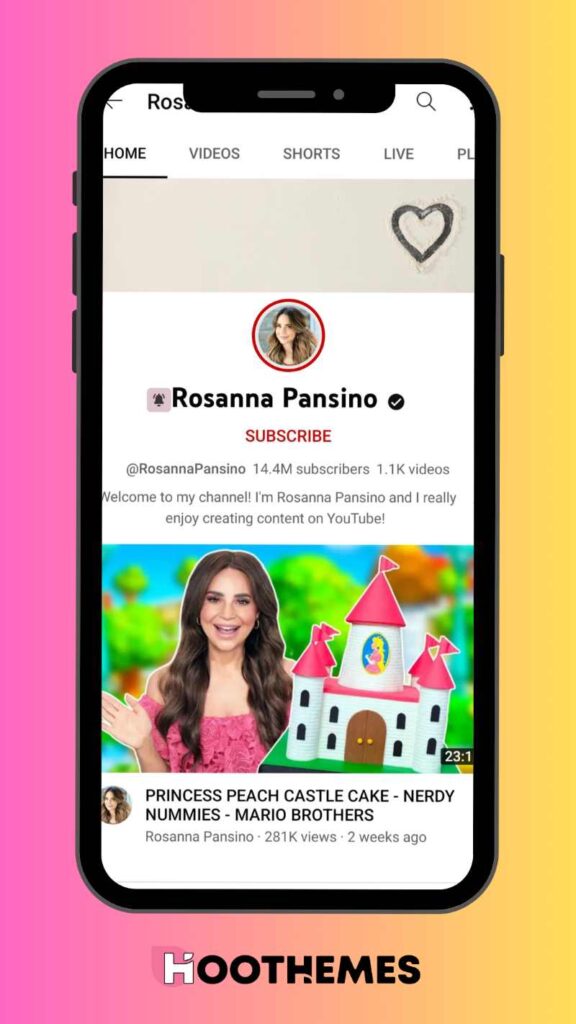 Rosanna Pansino is a multi-talented YouTube superstar and baking extraordinaire, known for her captivating charm and baking prowess that leaves us all drooling. If you're not familiar with her, prepare to be impressed. This internet queen has amassed over 14 million subscribers on YouTube with her charming personality and unique baking tutorials.
Rosanna Pansino is a baking sensation who is known for her adorable charm and delightful recipes. Her YouTube channel is a treasure trove of scrumptious treats and quirky tutorials that are sure to make you laugh, drool, and run to the kitchen all at once.
From unicorn cakes to Star Wars cupcakes, Rosanna's creativity knows no bounds. She has an uncanny ability to transform basic ingredients into culinary masterpieces that are as delicious as they are visually stunning. Her love for baking is infectious, and her videos are a feast for both the eyes and the taste buds.
In short, Rosanna Pansino is a baking genius with a heart of gold, a sprinkle of humor, and a dollop of charm. If you haven't checked out her channel yet, you're missing out on a whole lot of fun and deliciousness!
#5 Lindsey Stirling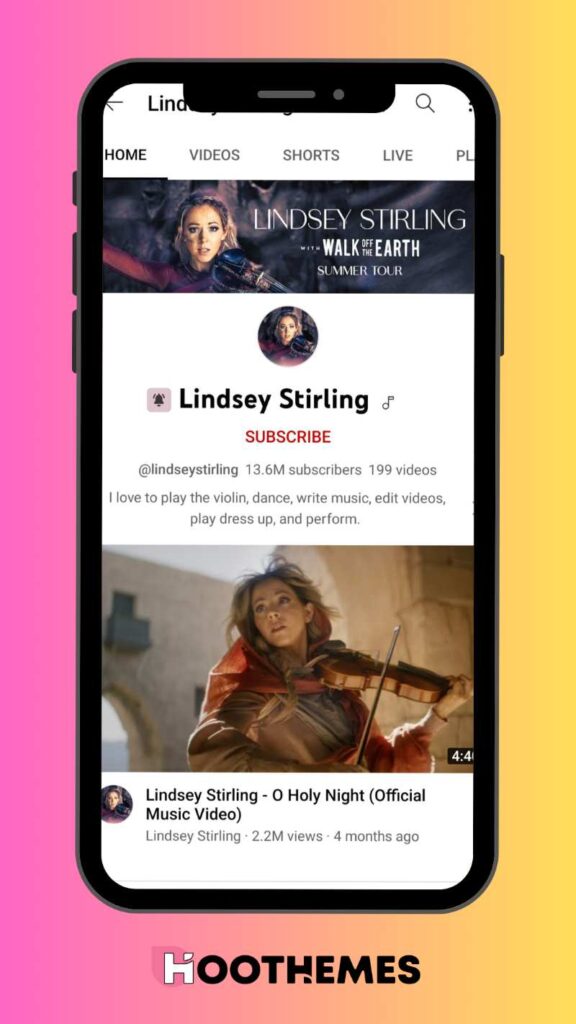 She's a violin-playing, dancing sensation who has taken the music world by storm. With over 13 million subscribers, Lindsey Starling is a master of mixing classical music with modern beats, creating an electrifying sound that's impossible not to dance to. Her music videos are a feast for the eyes, featuring stunning costumes, jaw-dropping dance moves, and awe-inspiring visuals.
Lindsey's talent on the violin is truly next level, and she's not afraid to show it off. Her fingers move so fast they'll make your head spin, and her melodies are so catchy you'll be humming them for days. Plus, her live performances are an experience you won't forget, as she twirls and jumps across the stage with a smile on her face.
But Lindsey's not just a musician – she's a total inspiration. She's overcome personal struggles and setbacks to become the powerhouse performer she is today, and she's always pushing herself to try new things and take risks.
#6 NikkieTutorials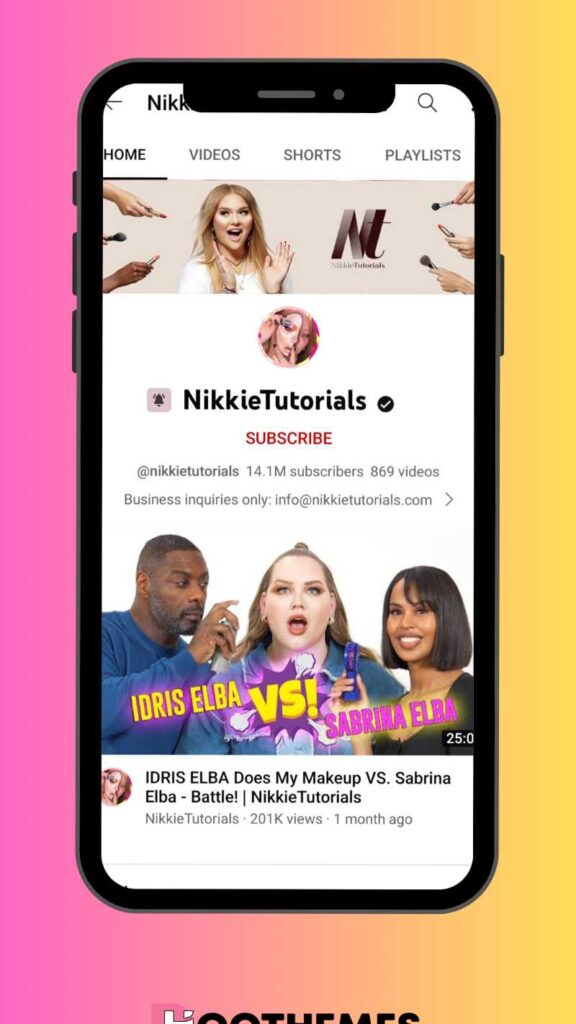 Nikkie De Jager is a wildly talented Dutch makeup artist and YouTube sensation! With over 14 million subscribers, Nikkie is known for her signature bold and colorful makeup looks, stunning transformations, and delightful personality. Her tutorials are as informative as they are entertaining, and she has become a go-to source of inspiration for makeup lovers all over the world.
Nikkie's passion for makeup is palpable, and her tutorials are always engaging, fun, and full of surprises. Whether she's showing us how to create a flawless base, a killer winged liner, or a dramatic smokey eye, Nikkie's energy and enthusiasm are fascinating. And with her witty sense of humor and playful personality, it's impossible not to fall in love with her and her incredible talent.
Her tutorials are a must-watch for anyone who loves makeup, and with her infectious energy and captivating personality, you'll be hooked from the very first video.
#7 Rachel Levin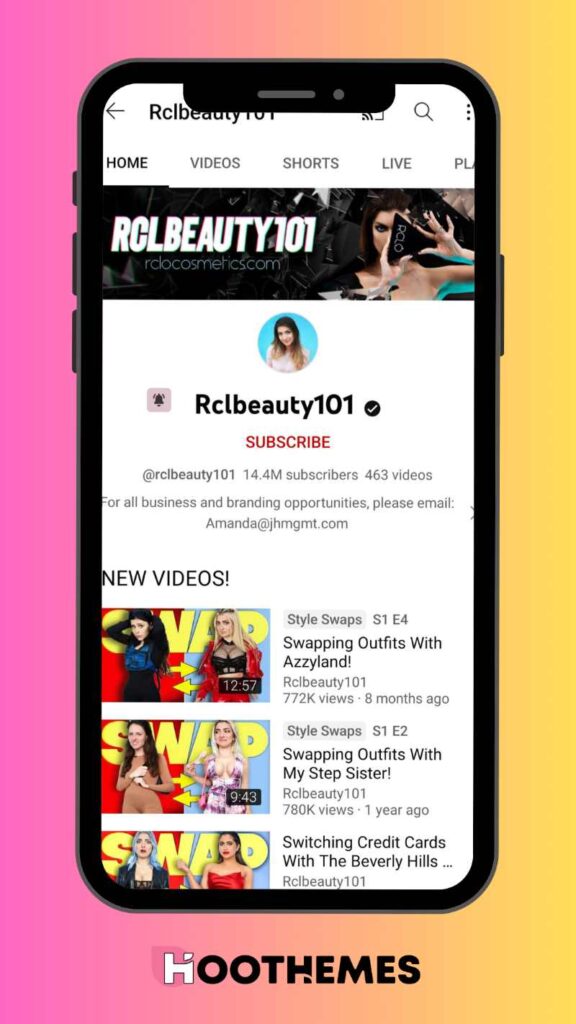 Rachel Levin is a female YouTuber and social media influencer with a huge following. She's a force to be reckoned with, a boss babe, and a hilarious content creator all rolled into one.
With almost 15 million subscribers, Rachel is known for her beauty and lifestyle content, but she's not your average beauty guru. Her quirky sense of humor and relatable personality make her stand out in a sea of influencers. From makeup tutorials to daily vlogs, Rachel's content is always entertaining and engaging.
If you're looking for a dose of laughter and fun in your social media feed, Rachel Levin is your girl. She's the queen of making us all laugh while keeping it real, and her content is sure to brighten up even the dreariest of days.
So, whether you're a die-hard fan or just discovering her now, one thing's for sure: Rachel Levin is a must-follow for anyone who loves a good laugh and a killer beauty tip.
#8 Yuya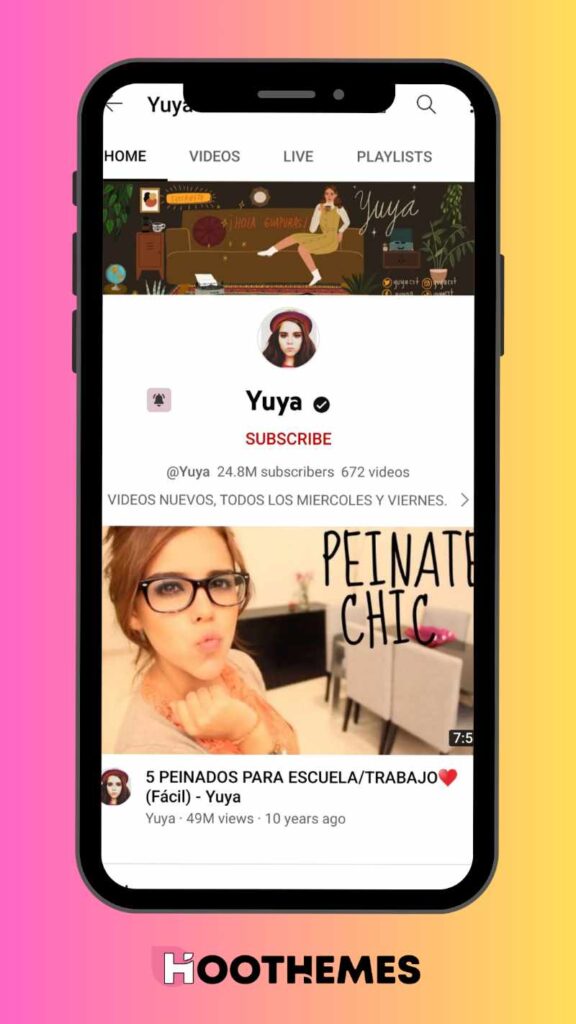 Yuya is a beauty and fashion icon, a social media sensation, and a well-known female YouTuber. Known for her captivating personality, stunning makeup looks, and positive energy, Yuya has taken the internet by storm with her unique approach to beauty and style.
Whether you're a makeup novice or a seasoned beauty enthusiast, Yuya's tutorials and product reviews are sure to leave you feeling inspired and entertained. With over 24 million subscribers on YouTube and a massive following on social media, Yuya is a force to be reckoned with in the world of digital content creation.
Be sure to follow this queen of beauty and fashion on all her platforms. Trust us, your beauty routine will never be the same once you've experienced the magic of Yuya!
#9 MyLifeAsEva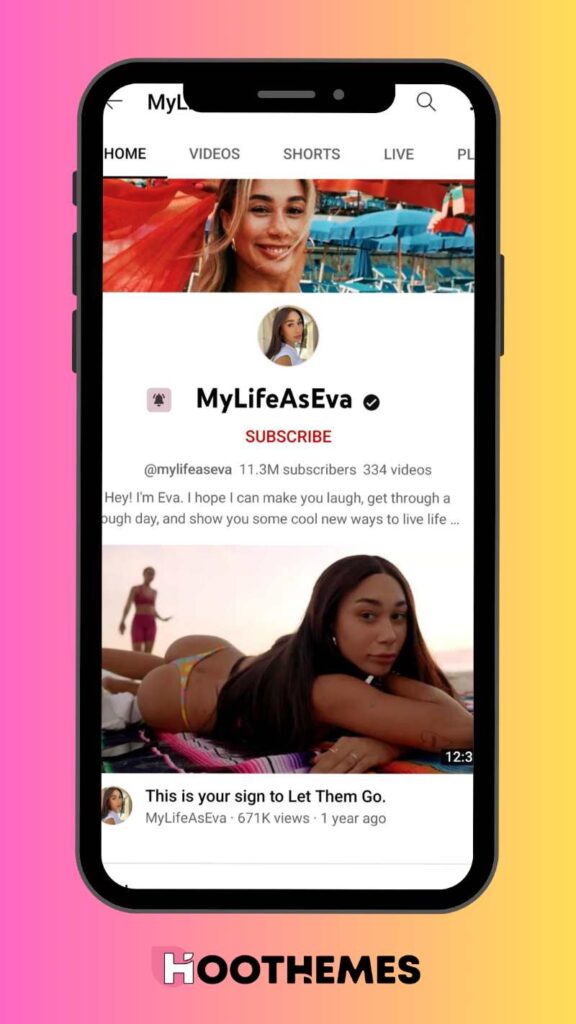 MyLifeAsEva is a spunky YouTuber who's equal parts relatable and hilarious. She's a master of DIYs, fashion, beauty, and lifestyle content that'll have you hooked from the get-go. With over 11 million subscribers, this internet sensation has taken the digital world by storm with her loveable personality and relatable content.
Get ready to be swept off your feet by MyLifeAsEva's witty humor, authentic voice, and oh-so-enviable lifestyle tips that are sure to make your day brighter.
#10 Liza Koshy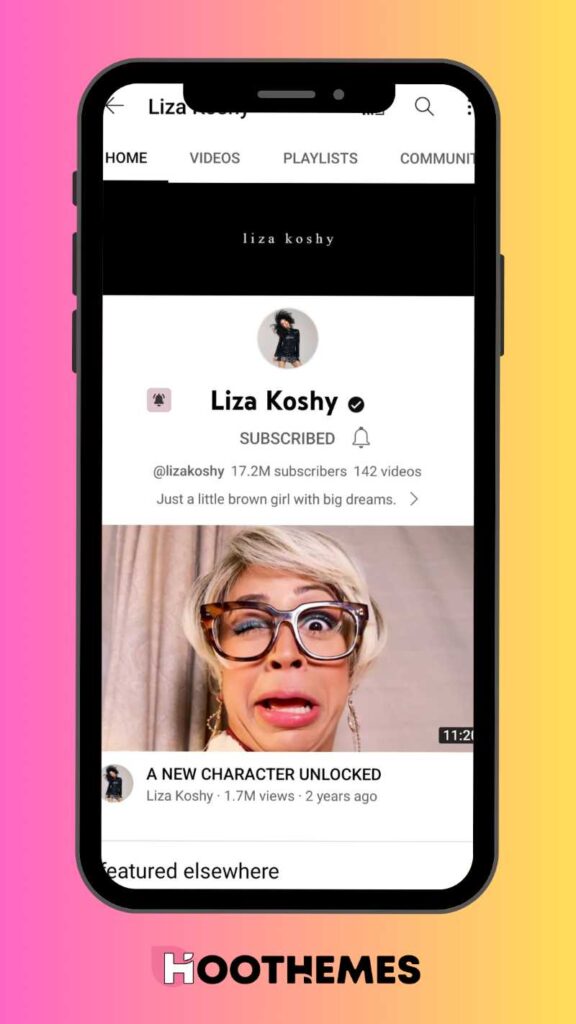 Liza Koshy is a hilarious and talented American female YouTuber, actress, and television host who is famous for her quirky humor and contagious personality. Her witty and relatable content has earned her over 17 million fans worldwide, making her one of the most popular and beloved creators on the platform.
With her signature catchphrases and comedic skits, Liza has become a household name, and her videos have racked up billions of views. Whether she's impersonating her parents or making fun of herself, Liza's comedic timing and infectious energy are impossible to resist.
The Power of Female YouTubers
When it comes to the power of female YouTubers, there's no denying that these women are changing the game. With their unapologetic personalities and creative content, they are quickly becoming some of the most influential entertainers in the industry. Let's take a closer look at just how powerful these female YouTubers really are.
First of all, female YouTubers have an incredible ability to connect with their audiences on a personal level. They aren't afraid to show their true selves on camera, whether they're sharing their struggles, their triumphs, or just their quirky personalities. This level of authenticity is something that traditional media simply can't replicate, and it's one of the main reasons why female YouTubers are so beloved by their fans.
Another key element of the power of female YouTubers is their ability to build their own personal brands. These women aren't just creating content – they're creating entire online personas that are quickly becoming household names. By leveraging their personalities, interests, and their unique perspectives, female YouTubers are able to establish themselves as experts in their respective fields.
And of course, we can't forget about the immense influence that female YouTubers have over their audiences. With millions of followers tuning in to their videos every day, these women have a massive platform that they can use to promote their favorite products, causes, and social issues. In fact, many brands are now turning to female YouTubers as a way to reach younger, more diverse audiences who might be less likely to engage with traditional advertising.
So there you have it – the power of female YouTubers is undeniable. Whether they're making us laugh, teaching us something new, or simply entertaining us with their unique perspectives, these women are changing the way we consume media and shaping the future of the entertainment industry.
People Also Searched About
Now that you're familiar with top female YouTubers, let's go over some frequently asked questions!
Q1. How Do Female YouTubers Deal With Hate Comments And Negativity?
Hate comments and negativity are unfortunately a common occurrence for anyone who puts themselves out there on the internet, and female YouTubers are no exception.
Many female YouTubers have spoken out about the impact that negative comments can have on their mental health and well-being. However, they have also shared strategies for dealing with hate and negativity.
Some female YouTubers choose to ignore negative comments altogether, while others have found success in responding to them in a calm and rational way. Some have even turned negative comments into a source of inspiration for their content, using them as an opportunity to address important issues and promote positive change.
In addition, many female YouTubers have found support in building a community of fans and fellow creators who share their values and offer words of encouragement. Ultimately, dealing with hate and negativity is a personal choice, and each YouTuber must find the strategies that work best for them.
Q2. What Kind of Equipment And Software Do Female YouTubers Use to Create Their Videos?
The equipment and software that female YouTubers use to create their videos can vary widely depending on the type of content they produce and their budget. However, there are a few common tools that many YouTubers rely on.
For filming, many YouTubers use a DSLR camera or a high-quality smartphone camera. They may also invest in additional lighting equipment, such as a ring light, to ensure that their videos are well-lit and visually appealing.
In terms of software, many YouTubers use video editing programs such as Adobe Premiere Pro or Final Cut Pro to edit and enhance their footage. They may also use graphic design software such as Adobe Photoshop or Canva to create custom thumbnails and other visual elements for their videos.
Finally, many YouTubers rely on external microphones or audio recording software to ensure that their audio quality is clear and crisp. While the specific tools and equipment can vary, investing in high-quality gear can help female YouTubers create polished and professional content.
Q3. How Do Female YouTubers Make Money From Their Channels, And What Are Some of the Most Common Revenue Streams?
There are a variety of ways that female YouTubers can make money from their channels, and many successful YouTubers rely on multiple revenue streams. Here are a few of the most common ways that female YouTubers monetize their content:
Ad revenue: YouTube pays YouTubers a share of the advertising revenue generated by their videos. The exact amount of money earned per ad view can vary widely, but many successful YouTubers are able to earn a significant income from ad revenue alone.
Brand sponsorships: Many YouTubers partner with brands to create sponsored content that promotes products or services. These partnerships can be a lucrative source of income, but it's important for YouTubers to be transparent with their viewers about sponsored content.
Merchandise sales: Some YouTubers create and sell their own merchandise, such as t-shirts, mugs, or phone cases. This can be a great way to monetize a loyal fan base.
Affiliate marketing: YouTubers can earn a commission by promoting products or services and including a special affiliate link in their video description. If viewers click on the link and make a purchase, the YouTuber earns a percentage of the sale.
Overall, there are many different ways that female YouTubers can monetize their content, and the most successful creators are often able to leverage multiple revenue streams to earn a sustainable income.
Conclusion
Female YouTubers are making their mark in the world of online content creation, and they show no signs of slowing down. With their passion, hard work, and dedication to creating engaging and entertaining content, these women have amassed huge followings and have become some of the most influential voices on the platform.
Whether you're looking for beauty tips, gaming content, lifestyle inspiration, or just some good old-fashioned vlogging, there's a female YouTuber out there who has something to offer. So why not join the millions of viewers who are already tuning in to see what these talented creators have in store?