Victoria's Secret is an American lingerie and beauty brand that is popular among millions of women worldwide. If you are in north america and looking for top Victoria Secret Canada locations, you came to the right place.
In this article, we will show you the top Victoria's Secret store locations in Canada and also introduce you to some of the popular Canadian female models who worked with this brand.
If you are a model/influencer looking for brands to collaborate with, check Ainfluencer now and find your best deals. 
History of Victoria's Secret
The history of Victoria's Secret dates back to 1977 when Roy Raymond and his wife (Gaya Raymond), decided to create a lingerie store that would fill the needs of both men and women.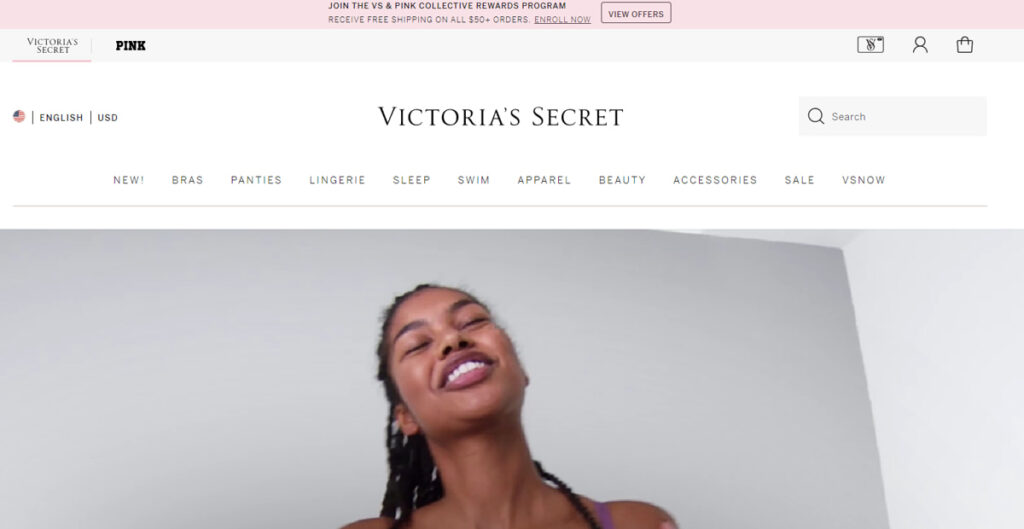 The name "Victoria's Secret" was inspired by the Victorian era, which symbolized femininity In 1982, just five years after the first store's opening, Raymond sold Victoria's Secret to Limited Brands (now L Brands) for approximately $1 million.
In 1982, Victoria's Secret had five stores, and a 40-page catalog, and was earning $6 million annually. But only four years later, The New York Times reported that Victoria's Secret stores are expanded to 100 stores.
Victoria's Secret expanded its portfolio by acquiring the New York-based lingerie brand, Adore Me, in November 2022. This acquisition, valued at $400 million USD, showcased Victoria's Secret's commitment to growth and diversification in the lingerie market.
What Country is the Original Victoria's Secret?
The original Victoria's Secret is from the United States of America. Since 1977, Victoria's Secret has become one of the most famous lingerie and beauty brands. Over the years, Victoria's Secret has expanded its presence globally, but its roots and origin can be traced back to the United States.
In 2021, Victoria's Secret underwent significant changes following the resignation of Razek and the company's sale by Wexner. Under new ownership and management, the brand implemented policy changes and formed partnerships with influential spokeswomen, such as Megan Rapinoe, Priyanka Chopra Jonas, and Naomi Osaka.
To further solidify its independence, Victoria's Secret was spun off by Wexner's parent company, L Brands, on August 3, 2021.
Under the leadership of CEO Martin Waters, who took over from interim CEO Stuart Burgdorfer in 2021, Victoria's Secret continued its transformation. In July 2022, the brand announced the appointment of Amy Hauk as the chief executive for both the Victoria's Secret and Pink brands. This strategic decision aimed to streamline operations and strengthen the brand's overall performance.
Victoria's Secret In Canada – Top Locations
If you want to shop from Victoria Secret brand, the online option is always available. However, some may prefer visiting the shop and trying on the clothes. Here are some Victoria Secret Canada locations that you can check in different states.
Victoria's Secret Stores In Ontario
Georgian in Barrie509: Bayfield Street – Barrie, Ontario L4M 4Z8
Mapleview in Burlington: 900 Maple Avenue – Burlington, Ontario L7S 2J8
Sherway Gardens in Etobicoke: 25 The West Mall – Etobicoke, Ontario M9C 1B8
Lime Ridge in Hamilton: 999 Upper Wentworth Street – Hamilton, Ontario L9A 4X5
Masonville in London: 1680 Richmond Street N – London, Ontario N6G 3Y9
White Oaks in London: 1105 Wellington Road – London, Ontario N6E 1V4
Markville in Markham: 5000 Highway 7 East – Markham, Ontario L3R 4M9
Square One in Mississauga: 100 City Centre Drive – Mississauga, Ontario L5B 2C9
Upper Canada Mall in Newmarket: 17600 Yonge Street SP GG6-GG12 – Newmarket, Ontario L3Y 4Z1
Oshawa: 419 King Street W Space 2490A – Oshawa, Ontario L1J 2K5
British Columbia
Pacific Centre – Vancouver: 750 Burrard St #1, Vancouver, BC V6Z 1X5, Canada.
Metropolis at Metrotown – Burnaby: 4700 Kingsway, Burnaby, BC V5H 4M1, Canada.
Oakridge Centre – Vancouver: 750 Burrard St #1, Vancouver, BC V6Z 1X5, Canada.
Guildford Town Centre – Surrey: 10355 152 St, Surrey, BC V3R 7C1, Canada.
Alberta
West Edmonton Mall – Edmonton: 8882 170 St NW #1686, Edmonton, AB T5T 4J2, Canada.
Chinook Centre – Calgary: 6455 Macleod Trail SW, Calgary, AB T2H 0K8, Canada.
Southgate Centre – Edmonton: 5015 111 St NW #34A, Edmonton, AB T6H 4M6, Canada.
Market Mall – Calgary: 3625 Shaganappi Trail P011/P013, Calgary, AB T3A 0E2, Canada.
CrossIron Mills – Rocky View: 261055 Crossiron Blvd #668, Rocky View, AB T4A 0G3, Canada.
Carrefour Laval – Laval: 3003 Boul. le Carrefour D004B, Laval, QC H7T 1C7, Canada.
Galeries d'Anjou – Anjou: 7999 Bd des Galeries d'Anjou, Anjou, QC H1M 1W9, Canada.
Fairview Pointe-Claire – Pointe-Claire: 6801 Trans-Canada Hwy, Pointe-Claire, Quebec H9R 5J2, Canada.
Promenades St-Bruno – St-Bruno-de-Montarville: 1 Boulevard Des Promenades E010C, Saint-Bruno-de-Montarville, QC J3V 5J5, Canada.
Halifax Shopping Centre – Halifax: 7001 Mumford Road 127 & 864A, Halifax, NS B3L 4N9, Canada.
Dartmouth Crossing – Dartmouth: 34 Logiealmond Close, Dartmouth, NS B3B 0C8, Canada.
Top Canadian Victoria's Secret Models
Now that you know everything about Victoria secret canada locations, let's check some of the Canadian models. Victoria's Secret which is famous for its iconic lingerie fashion shows, has featured several talented Canadian models. Here are some of the most popular Victoria's secret Canada models.
1. Herieth Paul
The first person we want to introduce you is a young Tanzanian model that got famous quickly. Herieth Paul was born in December 1995 in Dar es Salaam that moved to Ontario when she was 14. She has walked for Diane von Fürstenberg, Lacoste, Tom Ford, Calvin Klein, Armani, Cavalli and 3.1 Phillip Lim.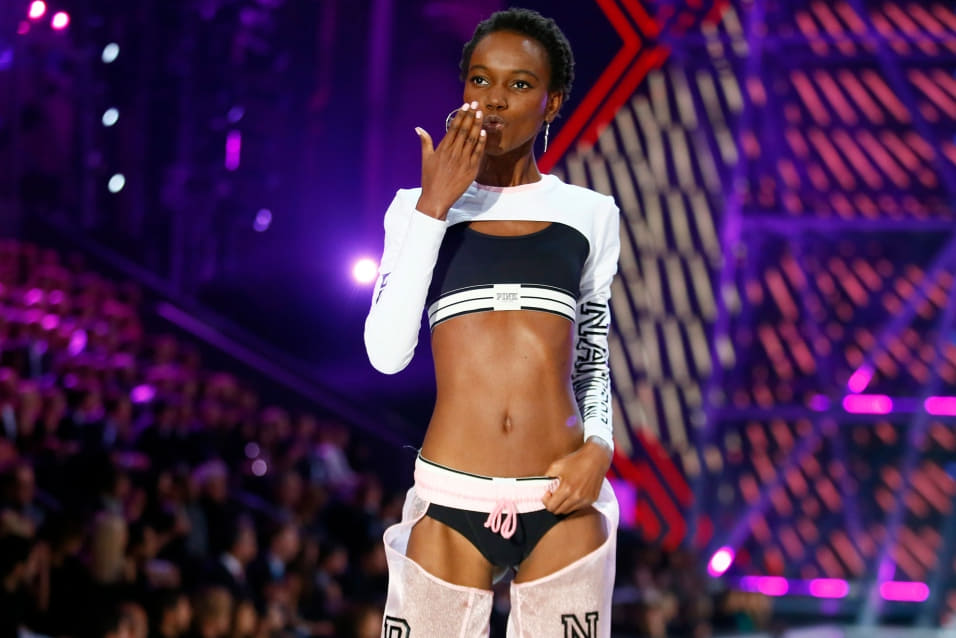 2. Jessica Stam
One of the most popular and top-earning supermodels that have collaborated with Victoria's Secret in multiple walk shows is Jessica Stam. Jessica is a Canadian model, born in Kincardine in April 1986. In 2022, Forbes mentioned her name as one of the world's 15 Top-Earning Supermodels, earning $1.5 million in the past 12 months.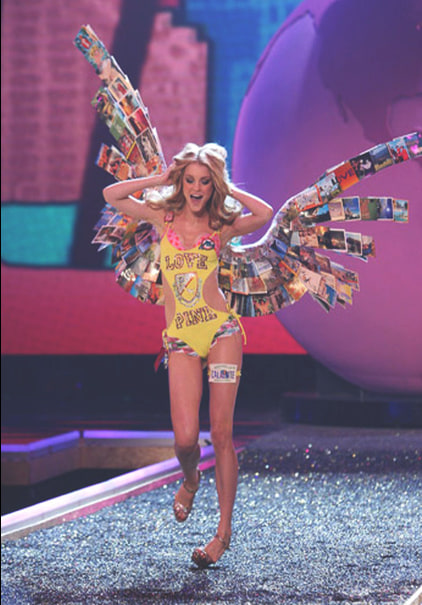 3. Daria Werbowy
If you read and check the Vogue magazine, you are familiar with Daria. Daria Werboy is a Canadian-Ukranian supermodel born in Poland that has appeared on 50 Vogue covers. She retired as a model 10 years ago but still works with the Lancome beauty brand.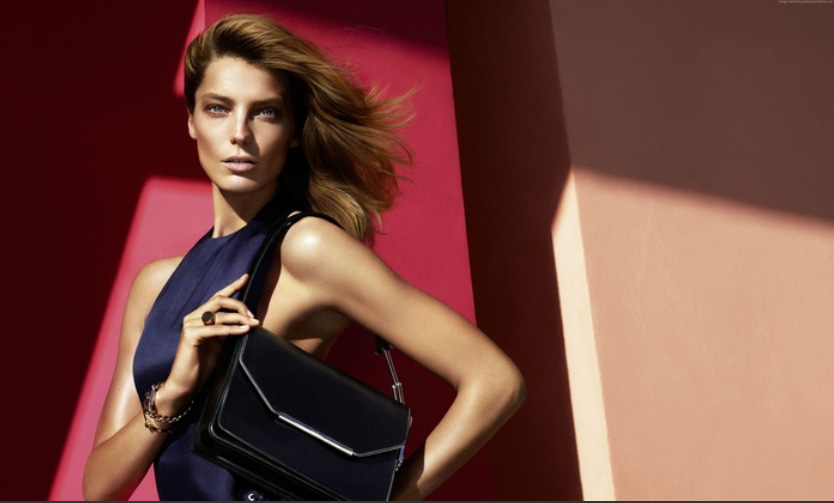 4. Yasmin Warsame
The next star is a Somalian-Canadian born in Somalia that moved to Toronto when she was 15. Yasmin is a beauty model and activist born in May 1976. She has worked with multiple agencies such as SHOK Models, NEXT Toronto/Montreal, NEXT Paris, NEXT London, IMG New York, View Barcelona and Tony Jones Amsterdam. Also, she has been in some Victora Secret walk shows.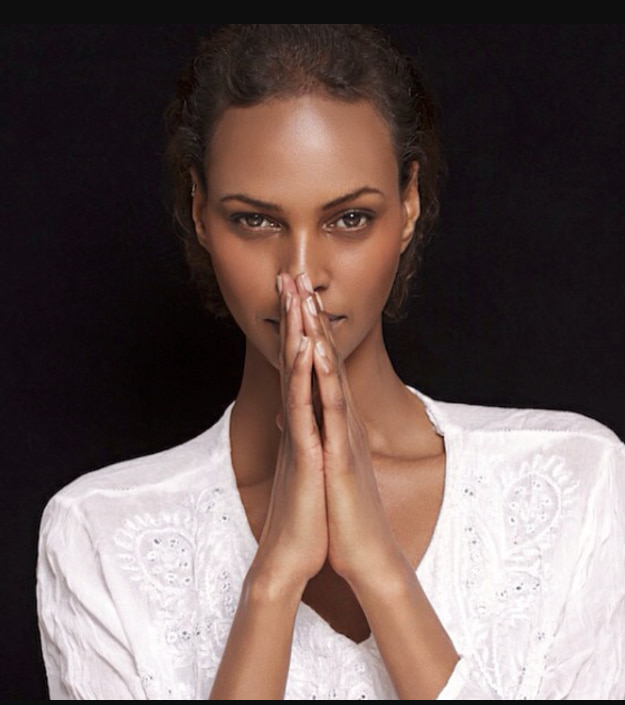 5. Liisa Winkler
The next model was discovered by Mode Elle Owner / Agent Audra Anderson when she was 15. Liisa Winkler is a Canadian fashion model born in 1980 that has been in multiple Victoria's Secret shows. She has also worked with multiple designers such as Gucci, Calvin Klein, Ralph Lauren, Valentino, Balenciaga, Dolce & Gabbana, and Versace.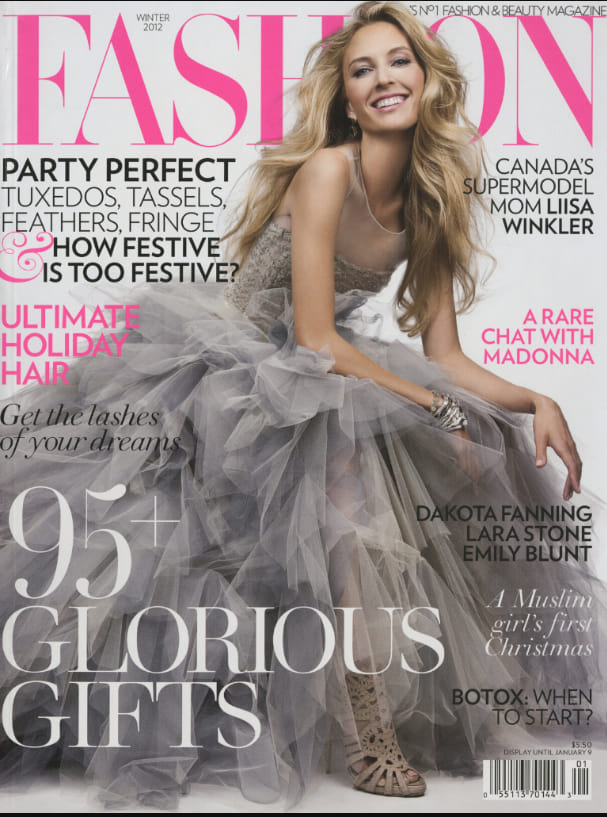 6. Kristen Owen
The next star is Kirsten Owen who is a Canadian-born English fashion model born in 1969. She got famous when she was only 19 and appeared on the cover of Elle in three different countries. This famous star has cat walked for Victoria Secret and other popular brands such as Dolce & Gabbana, Lanvin, Yves Saint Laurent, and Louis Vuitton.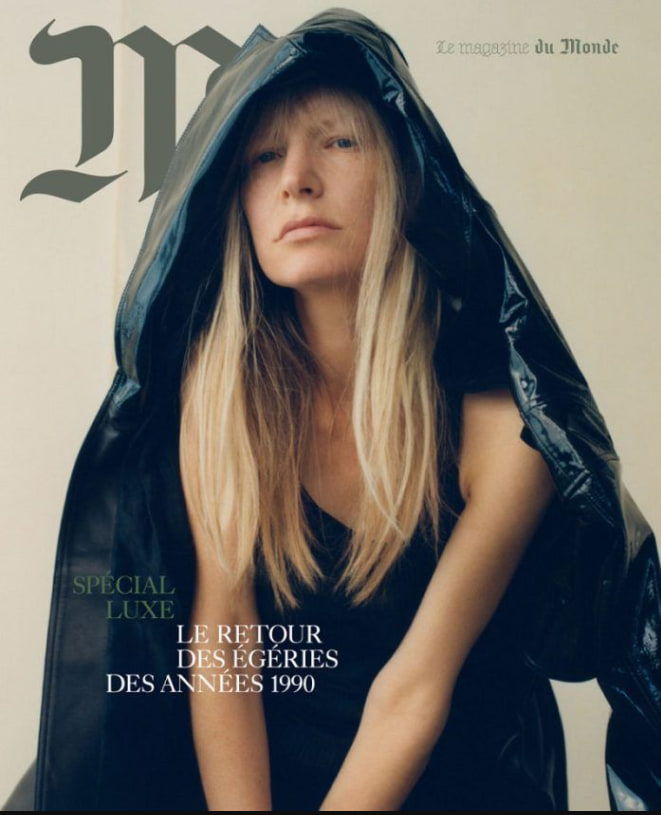 How to Work with Brands as a Model
Collaborating with brands allows models to showcase their talent, build their portfolio, and establish valuable connections within the industry. If you're an aspiring model looking to partner with brands, we have an easy solution for you!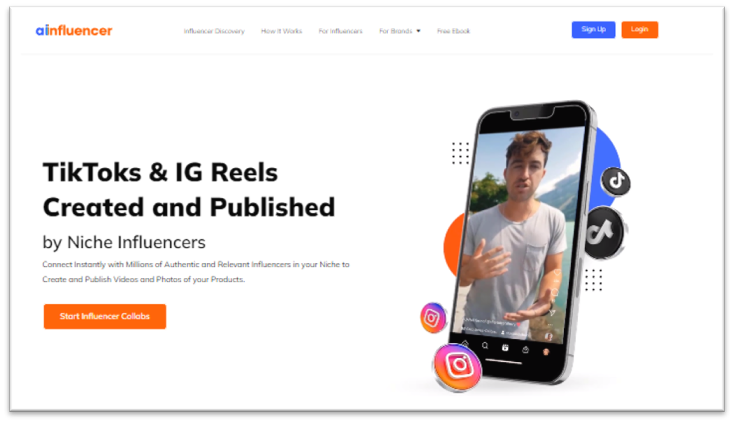 Ainfluencer is a top influencer marketing platform that serves as a secure and reliable source for models and influencers to connect with brands.
By joining Ainfluencer, you have access to a network of brands that are seeking models for their campaigns and partnerships. You can use professional searching filters to find brands in your niche and contact them through the Ainfluencer platform.
Sign up with Ainfluencer today and collaborate with brands!
FAQs:
Now that you know everything about Victoria Secret Canada stores and top models, let's read and answer some of the most frequently asked questions.
Where Can I Find Victoria's Secret Stores In Canada?
Victoria's Secret stores can be found in various locations across Canada, including major cities like Ontario, Alberta, and British Colombia. You can visit their official website or use their store locator to find the nearest Victoria's Secret store in your area.
Can I Shop For Victoria's Secret Products Online In Canada?
Yes, this brand offers Victoria secret Canada online shopping. You can explore their website, browse their collections, and make purchases from the comfort of your home. Simply visit their official website and choose the items you wish to buy.
Are Victoria's Secret Products Available In Plus Sizes?
Victoria's Secret offers a range of sizes to cater to different body types. While they provide a variety of sizes, it's important to check the availability of specific sizes in-store or online. They strive to offer inclusive options and encourage all individuals to embrace their unique beauty.
What Is Victoria's Secret's Return Policy In Canada?
Victoria's Secret has a return policy in place for purchases made in Canada. The specifics of the policy may vary, so it's best to check the details on their website or consult with a store associate for accurate information regarding returns, exchanges, and refunds.
Conclusion
Are you looking for Victoria Secret Canada stores to check and try the latest outfits?
In this article we took a look at Victoria secrets history, exploring its top locations in Canada, and the most famous Canadian models who have graced its runway.
Other than that, we introduced you to a safe platform for models/influencers looking for partnerships with brands to earn money. Ainfluencer is totally free to use and you can try it now to find brands.