Having a large number of followers on social media platforms is what almost everyone is looking for. One of the ways users try to increase their audience is by using Poprey.
This Instagram hack tool for business growth promises to increase your follower count without risking your account. This review will dive into Poprey's features, pricing, and more.
What Is Poprey
Many users think buying followers on social media platforms is the best way to grow their accounts quickly. Popery is one of the third-party tools that claims to bring you instant comments, likes, subscribers, and followers on different platforms.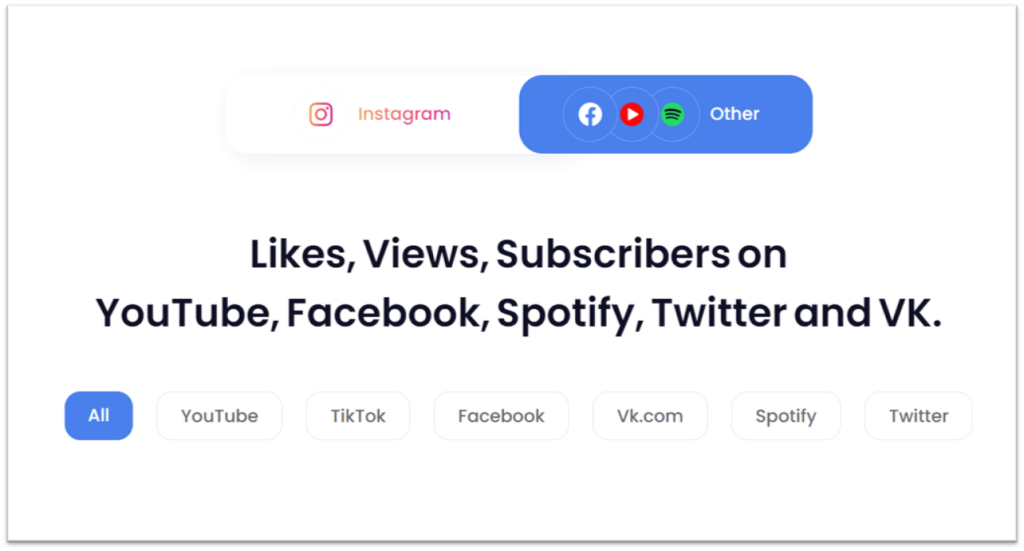 This feature can be helpful for those who are starting a new page or users that are facing engagement drops. But does Poprey really works or it's just a scam?
The answer is YES! Poprey provides what it claims but the source of these followers is unknown. Let's check if these Poprey free likes and followers can help your account or not.
How Does Poprey Work
To be honest, working with Poprey is easy and there are not many options to try. You can buy the exact number of followers, likes, or comments you want and 12 hours after submitting your request, you'll receive them.
Even though this platform insists that all the followers you receive are active and real accounts, the reviews show something else. The followers you receive are mostly fake accounts that are not interested in your niche. After a while, you will notice they don't have interaction with your content!
However, many users might still want to use this app to increase their likes and comments on a post. Here's how to use the Poprey Instagram tool:
Check the Poprey website and select the social media platform you want.
Choose a package of likes, followers, comments, or views.
Enter your Instagram username and password to connect your account to Poprey.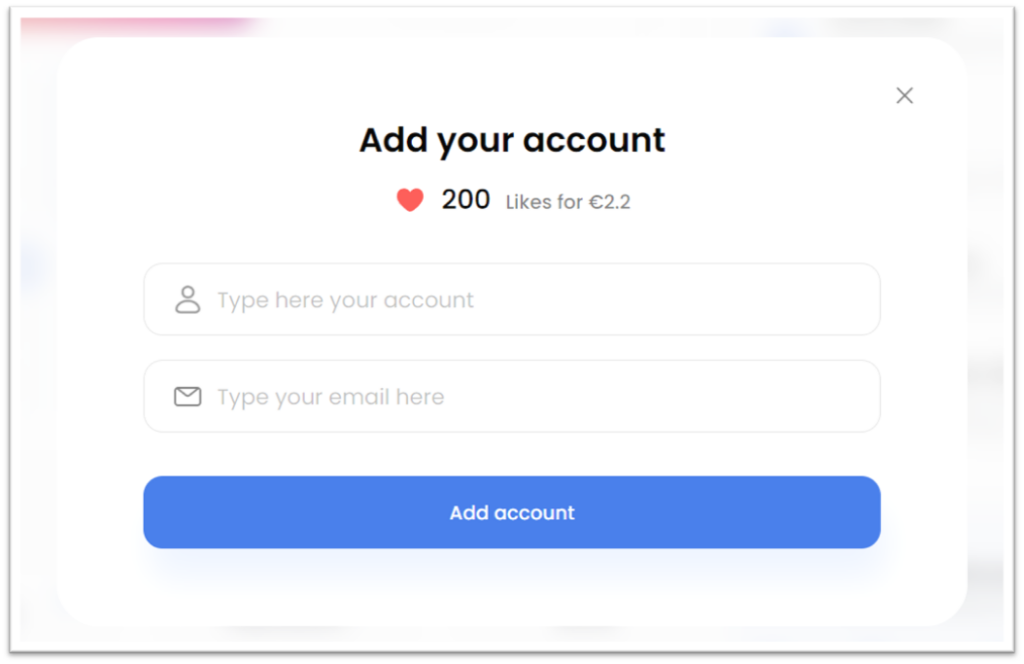 Make the payment and wait for the results.
As we mentioned above, you will start seeing the results after 12 hours and it will take up to 24h for the complete delivery. This delivery is set to Instagram limits in order to minimize the risk of getting blocked by Instagram for spammy actions.
Poprey Features
Sadly, Poprey is mainly a bot service that doesn't offer many features. Here are the features of this free Instagram likes Poprey tool:
Instagram Likes, comments, views, and followers (They are offering two packs for each: High-quality and Premium),
YouTube views, likes, and comments,
TikTok followers, views, and likes,
Facebook likes,
Playlist followers on Spotify,
Facebook likes and followers.
Poprey Upsides and Downsides
Now, it's time to delve into the Popery pros and cons:
Poprey Pros:
You will receive the exact number of followers/likes/comments that you purchased,
Visible pricing plans,
Gradual Delivery,
24*7 Online support team,
Available for multiple platforms(Instagram, Twitter, Facebook, Spotify, and YouTube).
Poprey Cons:
Fake and inactive followers,
No long-term guarantee,
Need your accounts password,
Risk of getting banned,
There are no reviews of this platform.
How Much Does Popery Cost
This platform offers different packages to choose from based on your needs. You can also contact them for a customized plan on their website. Here is their Instagram packs: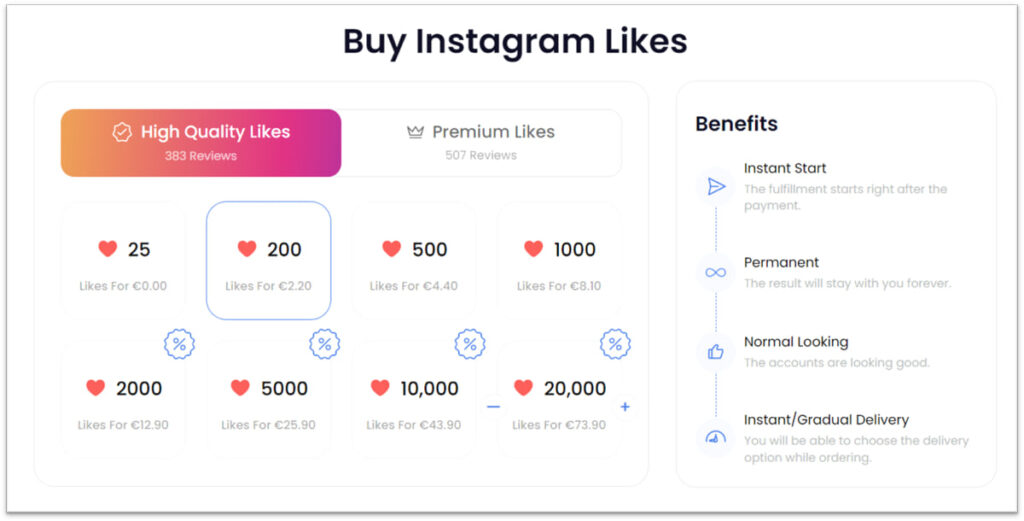 High-Quality Pack:
Poprey Instagram likes – 200 to 20 likes: 2.20 to 73.90$
Instagram followers – 100 to 10k followers: 1.10 to 56.90$
Poprey Instagram views – 50 to 20k views: 0.7 to 19.9$
Instagram comments – 25 to 5k comments: 1.70 to 169$
Premium Pack:
Poprey Instagram likes – 200 to 20 likes: 4 to 119$
Instagram followers – 100 to 10k followers: 1.90 to 109.0$
Poprey Instagram views – 50 to 20k views: 0.7 to 19.9$
Poprey Reviews: Does It Worth Trying
Unfortunately, this platform is not submitted on famous reviewing sites such as Trustpilot or G2. There are only five comments on SiteJabber that we can not fully trust.
Also, on Poprey's website, there are around 400 reviews for each High-quality and Premium pack that doesn't seem to be organic. But still, there is a way to check if the platform works!
This platform offers a free trial to get around 50 followers and test their quality. So, if you are interested in this service, we recommend you to use this opportunity and give it a try instead of buying the packs.
The Importance of Organic Followers
When it comes to Instagram(or any other social media platform), it's not just about the number of followers you have, the engagement rate and interactions on your account are more important.
Instagram engagement rate refers to the interactions your followers have with your content. So, even if you buy followers, there's no guarantee that your content receives a high reach. Especially if you are a business owner, having lots of followers but zero interaction on posts can damage your credibility and trust.
Another important factor to consider while purchasing followers is Instagram Policy and guidelines. Engaging in the purchase of fake followers not only violates Instagram's policy but also poses risks to your account. Instagram's algorithms are designed to detect and penalize accounts with inauthentic engagement. So, you might get banned and lose your account by buying followers.
Organic Methods to Grow Your Followers on Instagram
In the last parts, we talked about why buying followers (from Poprey or any other third-party tool) is not a good option. Instead, you can use long-term plans and strategies to build an engaging audience and grow your page organically. Here are the best methods to try:
1. Write Compelling Post Captions
When it comes to social media posts, the first impression is everything. In the latest Instagram algorithm, the time users spend on viewing a post and reading the caption counts as engagement. That's why it's crucial to create post captions that attract users' attention and invite them to engage. So try to write engaging captions and don't forget to include a CTA.
2. Hashtag Strategy and Discoverability
Hashtags work like keywords for a search engine and can put your content in front of the interested user. Research relevant hashtags that are popular within your niche and include them in your posts. Additionally, engage with hashtags by exploring and interacting with other content using the same hashtags to increase your visibility.
3. Choose A SEO-Friendly Username
When it comes to establishing a strong presence on Instagram, your username plays a main role in shaping your identity. You have 35 characters to make an SEO friendly that are easy to remember and others can find you easily.
4. Engage with Your Audience
Build a genuine connection with your followers by actively engaging with them. Respond to comments, answer questions, and acknowledge their support. By engaging with your audience, you foster loyalty and create a sense of community.
5. Collaborations and Partnerships
One of the best ways to increase your audience and reach potential users is through brand collaborations. The power of influencers is not hidden to anyone these days and you can use influencer marketing for your business. But how to find willing influencers in your niche?
Ainfluencer serves as a bridge, connecting brands with Instagram and TikTok influencers who have established loyal and engaged audiences. Instead of relying on purchased followers, brands can leverage the influence and credibility of these influencers to organically enhance their engagement rates.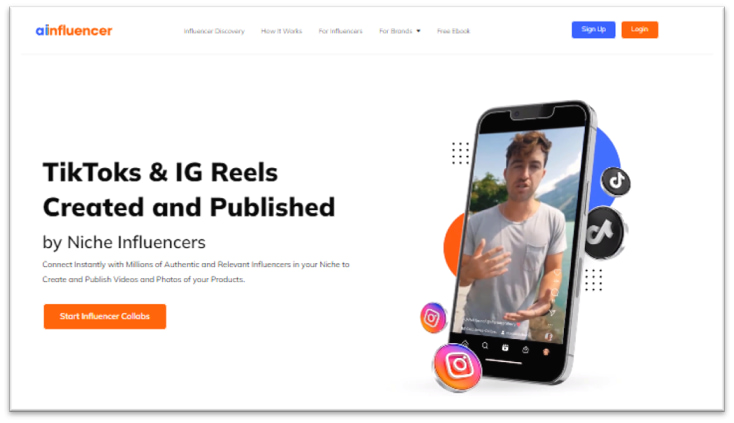 With an extensive network of influencers across various niches and industries such as fashion, beauty, travel, fitness, and more (around 500k influencers), it's the best place for brands to find influencers who align with their target audience. And the best part? It's completely free to join Ainfluencer and find your influencer!
FAQs
So far, we've discussed Poprey features and how it works. Now, let us read some of the frequently asked questions about Instagram growth and third-party tools:
1. Is Poprey Safe To Use?
While Poprey claims to provide real followers, there are risks associated with using such services. Instagram's policies prohibit the use of fake followers or third-party tools to artificially inflate engagement. Engaging in these practices can lead to account suspension or other penalties.
2. Why is Buying Followers Not Recommended?
Buying followers may provide a temporary boost in numbers, but it does not contribute to building an engaged and loyal audience. In fact, it can damage a brand's reputation and credibility, as discerning users can easily detect inflated follower counts. Genuine engagement and authentic relationships with followers are far more valuable for long-term success on Instagram.
3. What Are Alternative Strategies To Grow Instagram Followers Organically?
Instead of relying on services like Poprey, focus on organic strategies to grow your Instagram followers. Writing compelling post captions, using relevant hashtags, engaging with your audience, collaborating with influencers, and choosing an SEO-friendly username. These organic methods will help you attract genuine followers who are genuinely interested in your content.
4. How Can I Increase My Engagement Without Using Third-Party Tools?
Rather than relying on external tools, consider investing in influencer marketing. Collaborating with influencers who align with your brand and target audience can significantly boost your engagement. Influencers have built authentic communities that trust their recommendations, resulting in meaningful interactions and long-term growth.
Conclusion
Having a large number of followers on Instagram and other platforms is what almost every professional user is looking for. Some may try buying followers to increase their audience easily and without spending so much time.
One of the platforms that offer Instagram, TikTok, YouTube, Twitter, and Facebook followers is Poprey. In this article, we took a look at its features, pricing plans, and reviews to help you have a better choice.