A banner is the header of your YouTube page. YouTube banner size is significant as it creates the initial impression on the user upon accessing the channel. Many influencers have designed exclusive banners that made the competition harder. Be with us to learn how to create an eye-catching banner for your YouTube channel.
There is a straight connection between the size and measurements of your design and the quality of your visual content. It makes no difference if it is YouTube thumbnail size or the banner size, when it comes to marketing goals, precise measures become critical. So, it's important for all social media users to know the fittest size of each visual feature on the platform.
Now it's time to dive into the best size for a YouTube banner.
The Impact of YouTube Banner
A wise YouTuber utilizes all available options to their benefit. Some of the benefits of the YT banner are indicated here.
An artistic YouTube banner grabs the very first attention of newcomers and is hard to forget. First impression is crucial since YouTube banner introduces you at a glance. Just like a McDonald's sign, can you not picture it right after you hear the name?
YouTube banners also known as YouTube channel art can motivate the audience to watch your videos or join social media platforms.
Another impact of YouTube channel art is helping YouTube seekers recognize the channel's niche more easily.
YouTube Banner Size
Influencers should be aware of the importance of the sizes in social media platforms, from Instagram story size to YouTube banner Size, they must know every inch matters.
In this part, we will elaborate on what size is a YouTube banner. Well, YouTube banner size differs on different devices. For instance, the recommended YouTube banner size is 2560 x 1440 pixels and an aspect ratio of 16:9, because this size not only is suitable for TVs, it will cover any other kind of device.
Let's dive into other measures:
Desktop YouTube banner size: 2560 x 423,
TV display: 2560 x 1440,
Tablets: 1855 x 423,
Mobile display: 1546 x 423,
Maximum file size: 6MB.
You know the different sizes of YouTube banners so far. Now, we want to elaborate on the best size for a YouTube banner, which is called 'Safe area'.
Minimum Image Safe Area
It is imperative to create a YouTube banner that seems eye-catching on all devices. That's why the term 'Safe Area' is coined. The Safe Area denotes the optimal size for a YouTube banner that ensures its compatibility with all devices, thereby guaranteeing that your banner design will be enjoyed by all users. The Safe Area provides an ideal space for incorporating various design elements, including text, logos, and social media information.
Minimum safe area: 1546 x 423 pixels (mobile display).
Maximum width: 2560 x 423 pixels.

By the way, no need to keep these dimensions in mind, the moment you go to upload the banner on YouTube, it shows you how much of it will be displayed on different devices.
❗Warning: Images must be at least 1024 x 576 pixels to be uploaded as banners.
How to Upload the YouTube Banner
If you already set up your account info, the next step will be uploading the profile image and banner. To do so, go to your profile and follow the next steps:
At the up-right of your Home page, there is 'Customize channel' icon, selecting it will lead you to a new tab of channel customization.
[image]
Choose 'Branding' at the top of the page. That's where you can upload your channel profile picture, banner image, and video watermark.
Tap on 'Upload'.
After selecting the banner image, YouTube will show you how the picture is going to be shown on different devices. You can easily set the borders as you wish.
Tap on 'Done' and the image will be all set.

Read Also: How to change your YouTube channel name
Best Tools to Design YouTube Banner
Whether it's an educational channel or pranks, there are always gorgeous YouTube banner templates in editing apps available for those influencers who are searching for a quick perfect YT banner image.
One of the advantages of these tools is that you don't need to worry about YouTube banner template size anymore. Remember, minimal designs with memorable sentences are always the winner.
#1 Canva
This tool will assist you in choosing a template that is the best match for your niche. Whether you're trying to make a beauty or gaming banner, Canva's got you covered with all kinds of premade templates.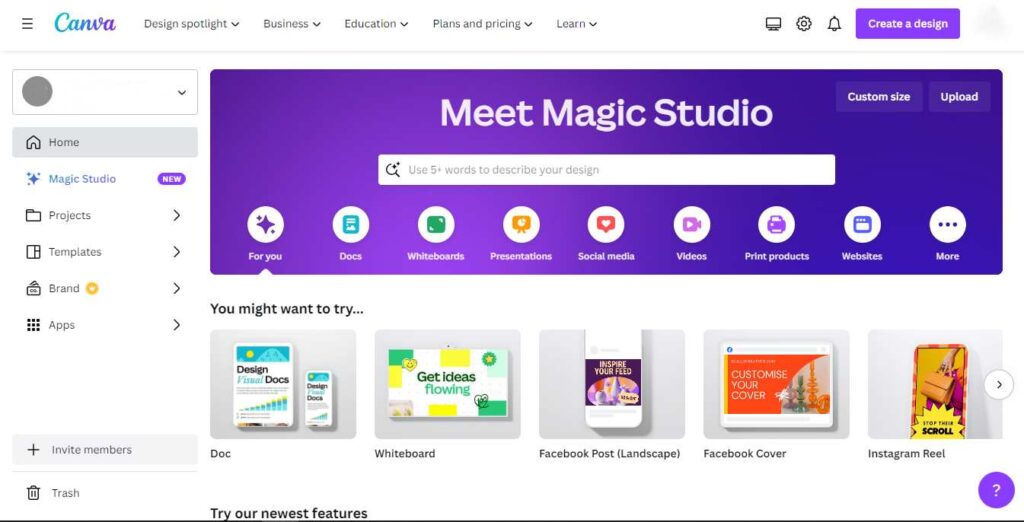 Canva Pros:
It has a fantastic option for influencers to benefit from the utilization of Canva Team presents a valuable opportunity to collaborate on banner design and produce visually striking results.
Among graphic editing apps, Canva is easy-to-use with drag and drop option.
You can easily copy and paste elements from one template to the other.
Canva Cons:
There is no offline editing option.
70% of templates and images need payment.
Canva Pricing: Canva is totally free unless you get hooked on one of those fancy pro version templates!

#2 GIMP
It is a cross-platform image editor for GNU/Linux, OS X, Windows, etc. GNU Image Manipulation Program by using plugins has become a perfect alternative to Corel or Adobe Illustrator for those who find it hard to work with those tools.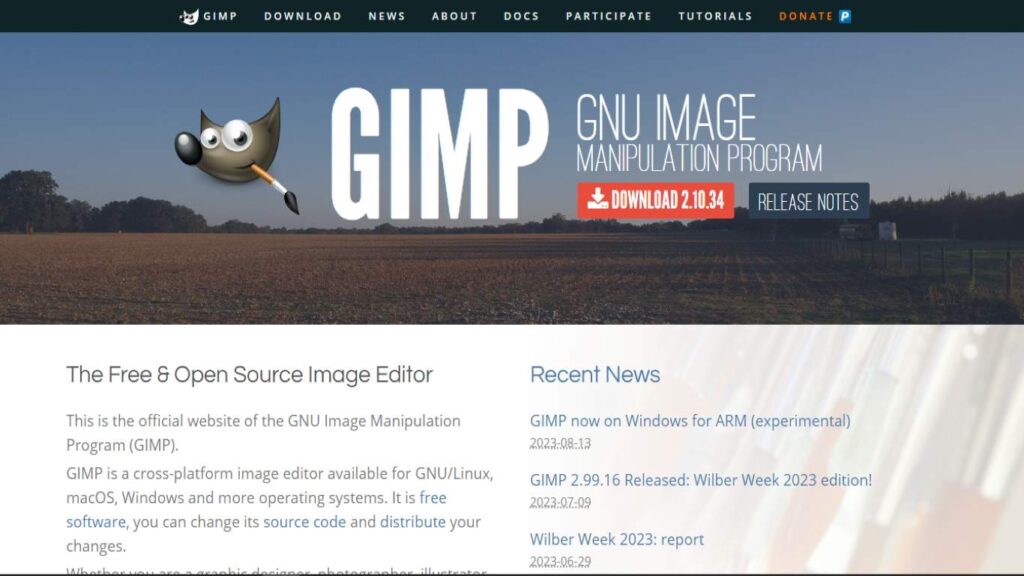 GIMP Pros:
You can change its source code and distribute your changes.
What separates GIMP from other editing tools is its programming algorithms (It supports image manipulation with multi-language support such as C, C++, Python, and more).
GIMP has got a remarkable number of layers.
GIMP Cons:
It's a bit slow and the interface is not user-friendly.
It's hard to find basic editing tools.
GIMP Pricing: GIMP is a free basic editing app suitable for simple banner designs.
#3 Banner Maker
If you are more convenient using mobile apps to design, Banner Maker is for you.
Like Canva, this tool is an all-in-one app that provides you with a variety of fantastic templates to boost your campaigns.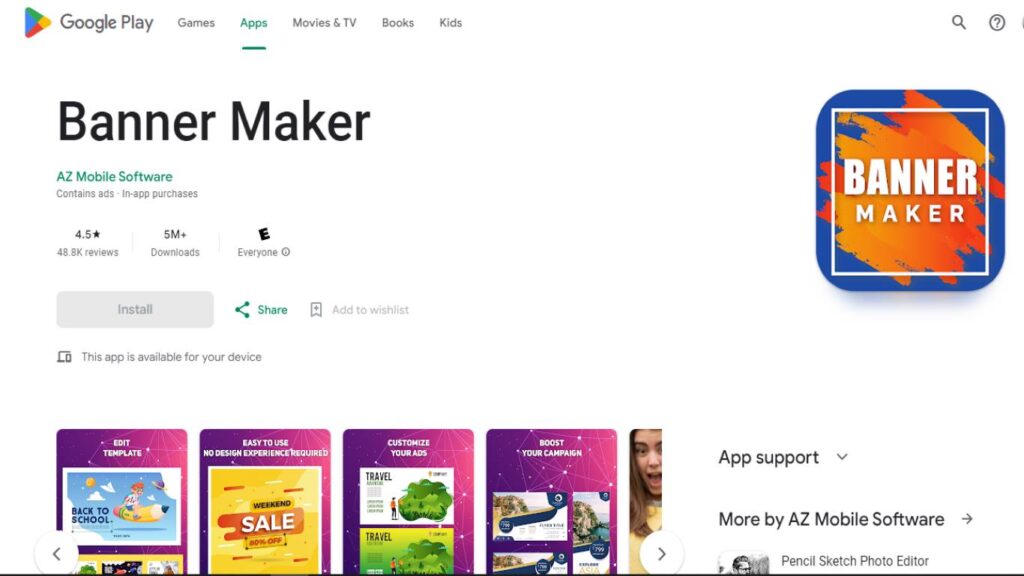 Banner Maker Pros:
It is built especially for designing banners.
Available for iOS and Android users.
You can benefit from effects, textures, and various fonts when designing with Banner Maker.
Banner Maker Cons:
It seems you will face too many ads here!
The fonts are limited and many of them are boring.
Banner Maker Pricing: Banner Maker is free but it contains ads, to avoid ads, they provide in-app purchases.
#4 Glorify
Shopify, Amazon, WooCommerce, and many other popular brands are using Glorify for their designs.  Designing a banner for your YouTube channel is the easiest thing you can do with this tool.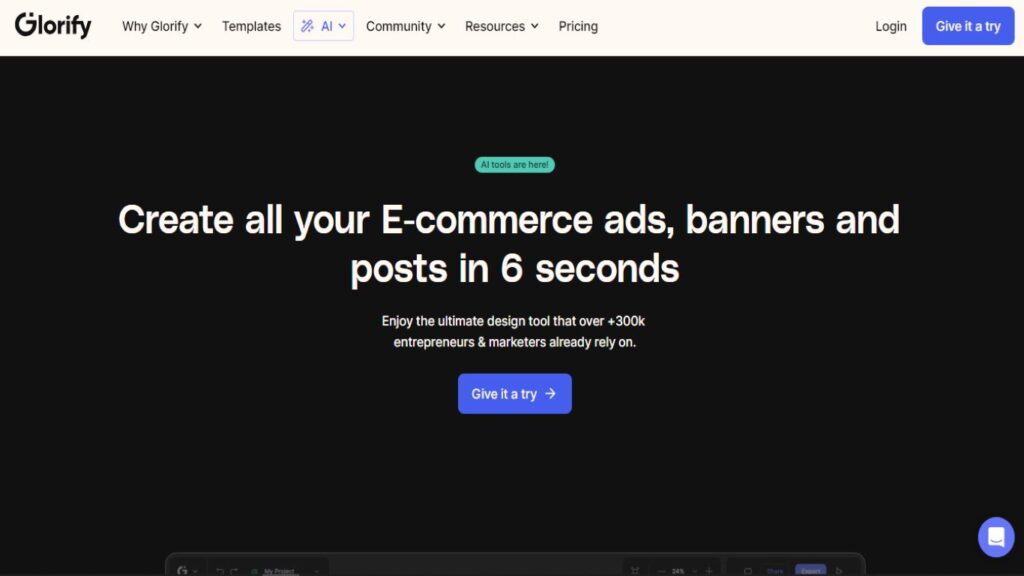 Glorify Pros:
This tool uses AI for designs and even generates a spectacular scene for your products.
Glorify is best for e-commerce designs.
Customer support is friendly and ready to help.
Glorify Cons:
Sometimes the app stops working.
Glorify Pricing: Glorify is free for 3 users and 1 project. The pricing plans are $7.49/mo for the pro version and $14.99/mo for the business plan.
#5 Pixlr
It is a cloud-based software with a variety of templates that assist you from scratch in designing a YouTube banner.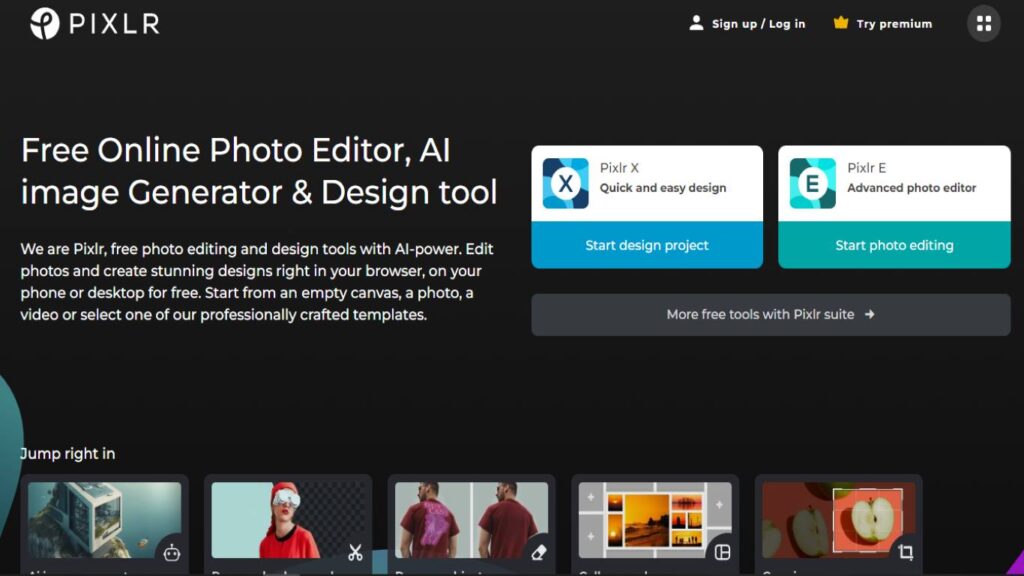 Pixlr Pros:
Pixlr's photomash studio allows influencers to show their product in the banner by removing the background and creating an eye-catching banner.
It has an incredible AI image generator.
Prices are fair and reasonable.
Pixlr Cons:
Tools such as the healing brush, which Pixlr admits is 'slow and works so so', are still in beta.
Pixlr Pricing: It's a free photo editing software. However, if you want an ad-free Pixlr experience, the premium version gives you full access to the Pixlr suite and its templates for only $4.90/mo.
Yes, tools are important. They will help you do the hard work faster and be sure about the result. At Hoothemes, we regularly introduce new tools like YouTube video downloader to help influencers grow more efficiently.
FAQs
Congrats! You know the YouTube banner size for all devices now. Let's take a look at frequently asked questions about it.
1. How Do I Make My YouTube Banner Fit?
To make sure that your banner will fit, you must know the exact size for the YouTube banner; which is 2560 x 1440 pixels with a 16:9 aspect ratio. By cropping the selected image or designing within this dimension the banner will definitely fit.
2. What Is The Perfect Size for a YouTube Banner?
The perfect size for a YouTube banner also known as YouTube channel art is 2560 x 1440 pixels. Plus, minimum banner dimensions of 1024 x 576 pixels. That means the platform won't allow you to upload a banner less than this size.
3. What Is YouTube Banner Size in Inches?
The YouTube banner size is 26.6×15 inches. This is the recommended YouTube channel art banner size. Furthermore, 21.3×12 inches is the safe area size of a YouTube channel banner.
Final Thoughts
The appropriate size for a YouTube banner is 2560 x 1440 pixels. This size ensures that the banner is displayed optimally across all devices and platforms. It is important to note that the banner should be designed with high resolution and quality to enhance its visual appeal and effectively convey the intended message. Additionally, it is recommended to adhere to YouTube's guidelines and policies regarding the content of the banner. By following these guidelines, creators can effectively utilize their banners to promote their brand and engage their audience.