Have you ever found yourself immersed in YouTube for hours watching shorts? Or you find the content unnecessary many times that the question 'how to disable YouTube shorts' crosses your mind.
There are numerous numbers of YouTube hacks that help avid users to improve their experience using this limitless platform. But some people like to keep it simple and use YouTube like in the old days.
In this article, we'll walk through the process of disabling YouTube Shorts, step-by-step, so that you can continue to use the platform in the way that works best for you.
How to Disable Shorts on YouTube
There are about 5 ways to disable YouTube shorts, Hoothemes found some of them inefficient and narrowed them down to the fastest and easiest ways. 
How to Disable YouTube Shorts on PC: Just an X Would Do
The YouTube web page short section has an 'X' at the top right corner. Just click on it and it's gone. The panel will reappear in 30 days, so simply click the X again when it comes back. While this is not a permanent solution, it can help minimize distractions.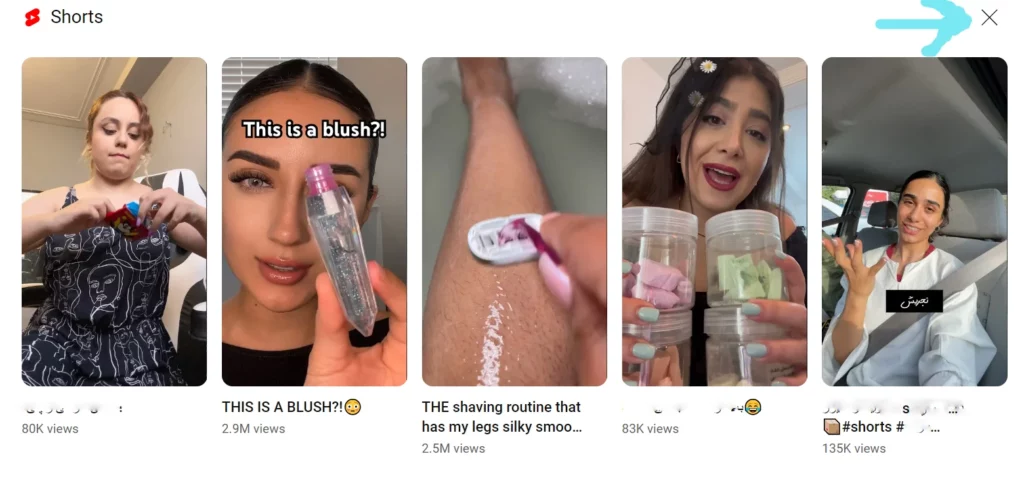 However, keep in mind that this trick won't work on the mobile app, and Shorts will still appear on the Subscriptions page. Be patient, we will answer 'how to disable YouTube shorts mobile' too.
Read Also: How to See Your Subscribers on YouTube
Can You Disable YouTube Shorts by Adjusting Settings?
There is a way to figure out how to disable shorts on the YouTube app. If you're tired of seeing YouTube Shorts on your app, there's a simple technique to hide them. However, keep in mind that this method may not be available in your region. To check, follow these steps:
Tap on your profile avatar in the top right corner of the YouTube app.
Scroll down and choose Settings, then go to General.
Toggle off the Shorts button and restart the app.
That's it! The Shorts section will be disabled and gone for good. If this method doesn't work for you, there's another way to try.
How to Disable Shorts on YouTube App: Not Interested!
This method of disabling YT shorts is a boring thing to do because you must tap on the three dots at the top right corner of nearly 13 short videos, but the good news is, it's just one-time work. Clicking 'Not Interested' on the Shorts panel will remove it from your home page. However, they will reappear after 30 days.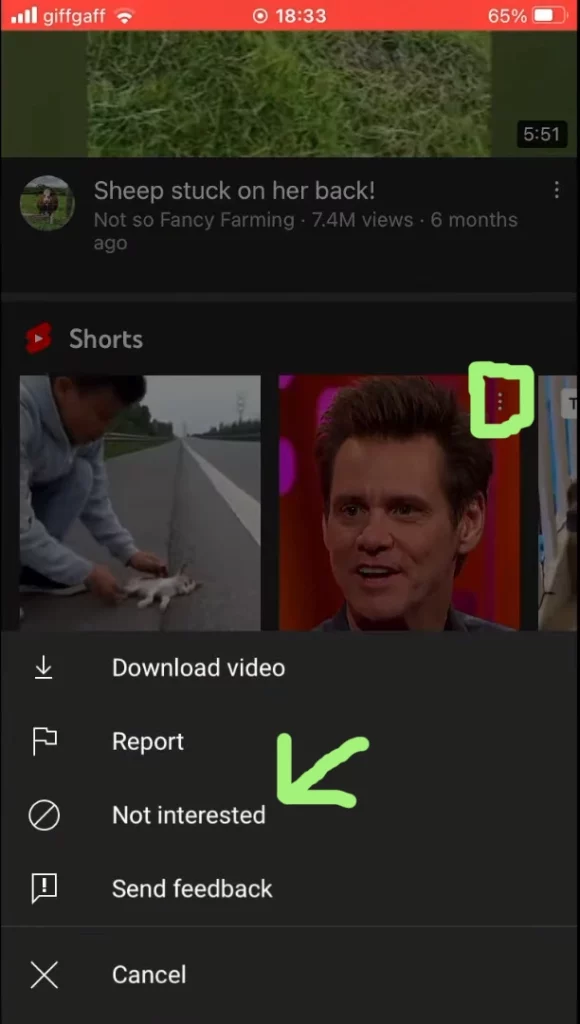 You might also like: How to Change Your YouTube Channel Name
How to Disable YouTube Shorts Using Google Extension
This is the ideal method to disable YouTube shorts. In the following, we're going to introduce you to the top three extensions.
Hide YouTube shorts disables Shorts from everywhere! This extension hides shorts on the Home, Trending, and Subscription feeds, and also in the Recommended list, Search results, and Notifications menu.
YouTube Shorts Block disables shorts effortlessly. Look at the picture below to see how to block YouTube shorts with Google Extension.
Shorts Blocker removes YouTube shorts from the YouTube homepage, tabs, search, explore, and also subscriptions.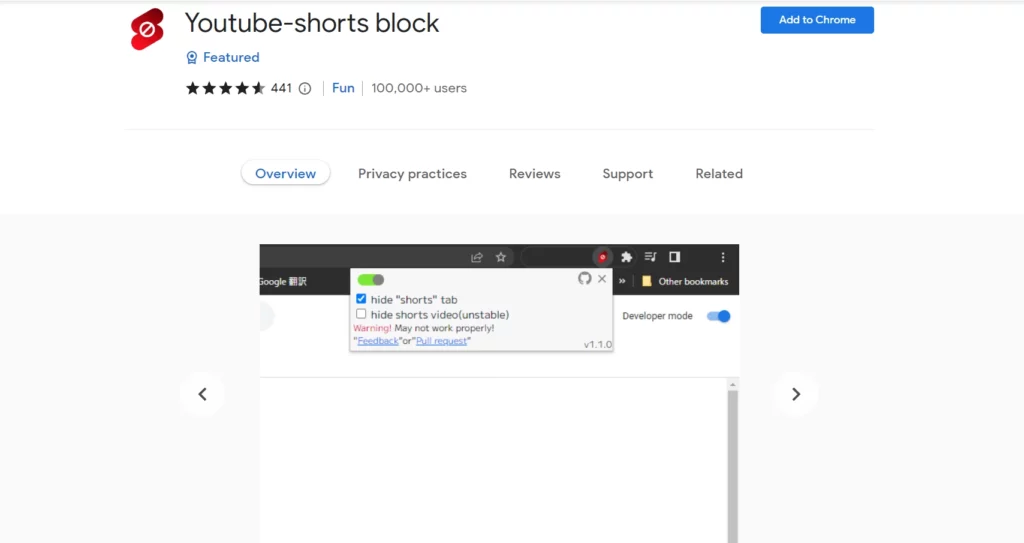 How to Disable YouTube Shorts on Android
There is an unpleasant way to disable shorts on Android devices, if you ask 'how to disable YouTube shorts on iPhone' the answer would be the same. You must uninstall updates…
If you're that exhausted to do such a thing, these are the steps toward it:
Go to 'Settings' on your phone and search for 'Apps'
Find YouTube among apps and tap on 'App Info'
Select 'Uninstall Updates'
Be aware that doing so means you lose all the new features YouTube will provide in the future as well.
Read Also: How Much Do YouTubers Make?
FAQs
Now, we will draw your attention to the most frequent questions about disabling YT short.
1. How to Disable Comments on YouTube Shorts?
Tap on the checkmark icon in the bottom right corner to go to the editing screen after recording or uploading the video. In the bottom right corner, press and hold the 'More Options' button (the three dots). Depending on your preference, turn on or off the 'Turn off comments' button.
2. Is There a Way to Disable YouTube Shorts?
The most effective way is disabling by YouTube web page When you reach the Shorts section by scrolling down. Just click on 'X' at the top right and the whole part will easily be vanished for 30 days.
3. Is it possible to Permanently Disable YouTube Shorts?
Yes, there is one way to permanently disable YouTube shorts. The only way to disable YT shorts forever is to use Google extensions like 'YouTube shorts block' or 'Hide YouTube shorts'.
Conclusion
In conclusion, disabling YouTube Shorts can be a useful step for those who find them distracting or irrelevant to their interests. By following the simple steps outlined in this guide, you can effectively hide YouTube Shorts. Remember that these changes are reversible, so you can easily re-enable YouTube Shorts at any time if you decide to explore them further. And if you know a better way to make it happen, we are all ears…