If you posted something on TikTok, now you regret it and you're trying to figure out 'How to delete a TikTok video', keep calm because the steps are really simple.
At Hoothemes, we've posted many blogs regarding TikTok hacks, like trending TikTok hashtags, introducing TikTok viewers, how to unfollow on TikTok, etc., and now, it's time to learn how to delete TikTok videos. Ready?
1. How To Delete a TikTok Video
Whether you wondering how to delete a TikTok video on an iPhone, or you're asking Google how to delete a TikTok video on Android. In this part, we will elaborate on them in a few steps.
In fact, there is no difference in the process of deleting a video for Android or iOS users.
With any device, all you need to do is:
Access the video you want to be deleted.
Tap the 3-dot icon on the right of the video.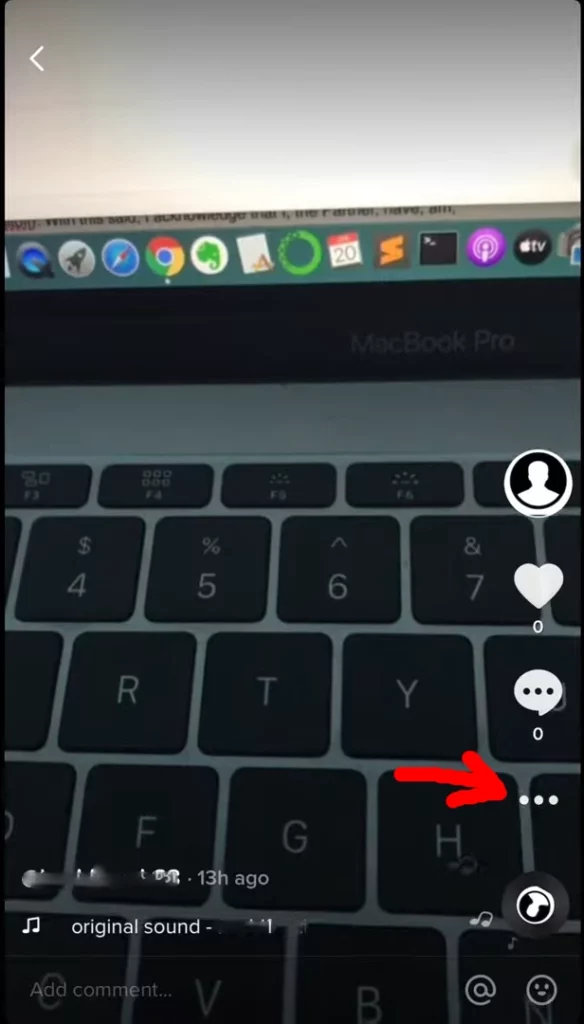 Now select 'delete' and it's done.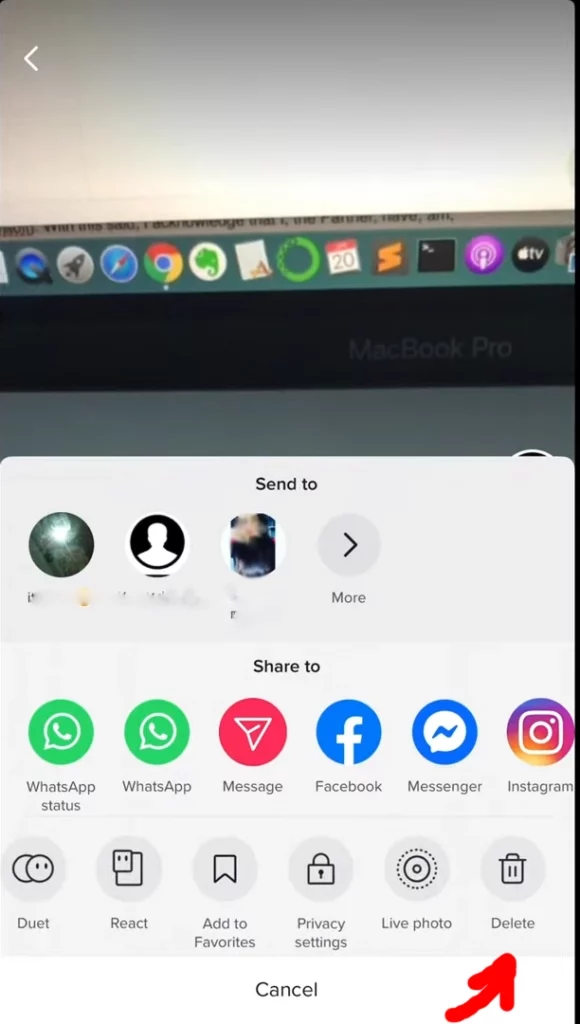 Oh, wait!
If it occurred to you how to delete a TikTok video on a desktop there are no worries, the options are exactly the same on the Desktop.
2. How to Delete an In-Process Video
Yes, sometimes the videos are stuck in the process due to a lack of a proper internet connection ping and sometimes the content issues will make it slower to be posted. If this is getting longer than you expect and you decide to delete the video, here is what you must do:
There is a back-arrow icon in the top-left corner tap on it, then 'X' will do; and finally when it asks if you want to start over or discard the video, select 'Discard'.
Now that you know how to delete a posted video on TikTok, let's solve more of this puzzle.
Read Also: How to delete a TikTok account
3. How To Delete a Reposted Video on TikTok
As you know, reposted videos refer to content that is shared while ensuring that credit is duly attributed to its original creator. In other words, you watch a video, you like the content so you share it on your page with its originality. But maybe the video you've reposted is no longer attractive to you. Let's see how we can get rid of it!
Select the video that you've reposted.
Click on the share menu which looks like an arrow.
Tap on the 'Remove repost' button.
Thankfully, all of these steps are easy. Even for stories.
4. How to Delete a Video From Your TikTok Story
TikTok stories will expire soon enough, but if you want to delete them immediately, follow the next steps:
Go to your profile.
Open the story you want to remove.
Tap on those 3-dots in the right corner.
In the menu that appears, select 'Delete'.
The story would disappear after confirmation.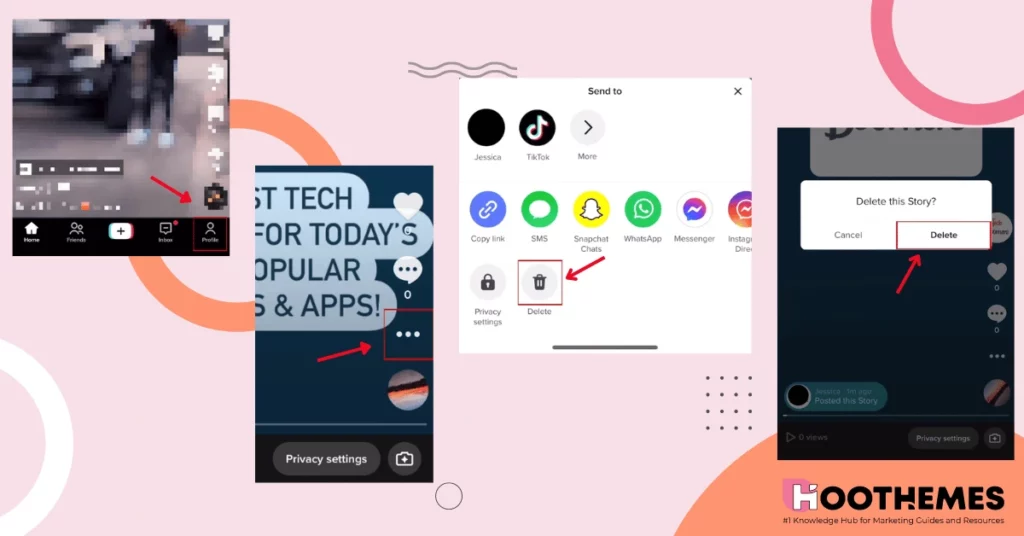 The necessity of knowing everything about TikTok is vital for each TikTok influencer. Those influencers who look for up-to-date data and are eager to reach better brands to collaborate with can join our community today.
Read Also: Can You See Who Views Your TikTok?
5. How to Delete TikTok Drafts
It happens now and then that we save a video on drafts because we're not sure to post it, and then we decide not to post it at all. That's when you need to know how to remove drafted Tik Tok videos.
Go to your Profile and select 'Drafts'.
Choose the video you want to delete.
Tap on 'Delete' at the bottom (you can delete several drafts at once).
By confirming the prompt, the video is gone forever!
6. How to Report and Delete a Post on TikTok?
According to TikTok support, it is not necessary to file a report for deleting one's own video. The reporting feature is solely intended for other pages.
The procedure for how to delete a TikTok video is straightforward and has been previously outlined. Therefore, if one user finds a video irritating and feels like that content is violating TikTok community guidelines, they can report the video and ask TikTok to remove it.
Here are steps to report a video:
Go to the video you want to report.
Press and hold on the video.
Select 'Report' and TikTok will lead you through the process.
Note: If you're tired of videos you see in your feed, instead of reporting them, you can easily reset TikTok algorithm and set TikTok to show you more related content.
FAQs
In this article, we figured out how to delete tiktok videos. But there are many other questions to be answered.
1. How Many Reports Does It Take to Delete a TikTok Video?
Remember, reports are only for those contents you find irritating. Whether you've sent one or ten, it's more about getting the reports under process. Usually, it takes less than 24 hours if the support team finds the report convincing.
2. How Do You Delete TikTok Videos Fast?
There is no way to delete several TikTok videos at once. Unfortunately, one must delete the videos one by one. But the process is straightforward 1. Choose the video 2. Click on the three dots 3. Confirm deletion.
Conclusion
Regarding how to delete a video from tiktok, it is essential to note that it cannot be retrieved once a video is deleted. Additionally, if the video has been shared or downloaded by other users, it may still be accessible on their profiles or devices. Therefore, it is recommended to be cautious when sharing content on TikTok and to regularly review and delete any videos that may compromise personal privacy or safety.