TikTok, undoubtedly, stands as one of the leading entertainment apps available for Android, tablets, and Apple devices. Like every other platform, there may come a time when you decide to part ways with TikTok. So, you need to know how to delete your Tiktok account.
It's entirely normal to feel fed up with social media platforms like TikTok, even for lifestyle influencers. If you find yourself in this situation, deleting your TikTok account could be a great option to consider.
In this article, we will guide you through easy and effective ways to delete your TikTok account for any reason. So, whether you're considering deletion or simply want to understand the process better, we're here to help you.
Why Do We Want to Delete Our TikTok Account
There are many reasons why we might want to delete our TikTok account. You can delete your tiktok account for having some privacy to protect your personal information and keep it away from the public eye or you might want to avoid spending too much time on TikTok and focus on other things.
Read also: TikTok Video Editing Apps
Things You Need to Know Before Permanently Deleting Your Account
There are some things you need to consider before deleting your account.
When you delete your TikTok account, all the videos you've uploaded, including your Drafts, will be permanently removed.
TikTok gives you a 30-day deactivation period, during which you can retrieve your account if you have a change of heart. To reactivate it, simply log in using your email and password. Keep in mind that during the deactivation period, your account won't be visible to anyone on the app.
Before you delete your account, it's essential to download your data since there's no way to recover it later.
Your TikTok data doesn't include uploaded videos, and you need to download those individually from your profile. Additionally, you can't use the data to restore your account after you've permanently deleted it.
If you have a request review and you still proceed to delete your account, the request won't be affected. When you reactivate your account, you'll see the request.
However, you need to download your data within four days. Otherwise, it expires, and you have to make another request.
Read also: Can You See Who Views Your TikToks
How to Download Your TikTok Data
Backing up your data is different from downloading it. Just follow these simple steps to download your TikTok data:
1. Open the TikTok app and navigate to your Profile page.
2. Tap the three horizontal lines in the top right corner.
3. Tap "Settings and privacy" > "Account" > "Download your data."
4. Tap "Manage account," then tap "Download your data."
5. Select the format you wish to receive your data in and tap "Request data."
How to Delete TikTok Account Permanently
Deleting your account is flexible, and you have options to choose from: you can do it through your mobile device or desktop.
1. How to delete a TikTok account on mobile
You can quickly delete your TikTok account through the TikTok mobile app.
1. Tap "Profile."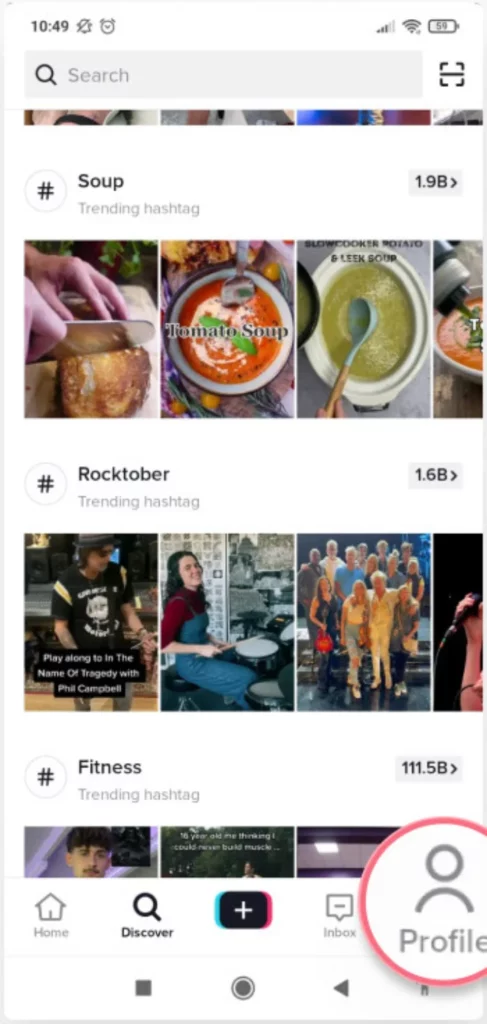 2. Tap the three horizontal lines in the upper-right corner.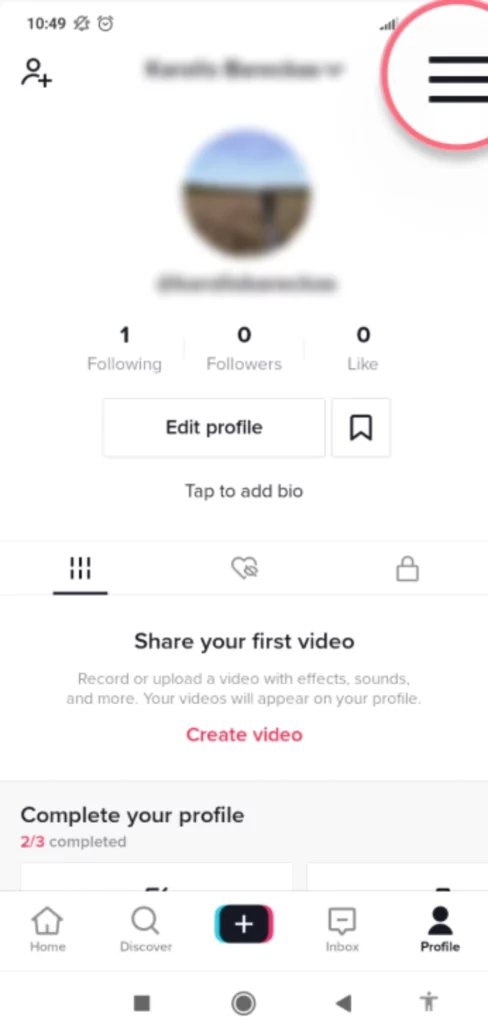 3. Select "Manage account."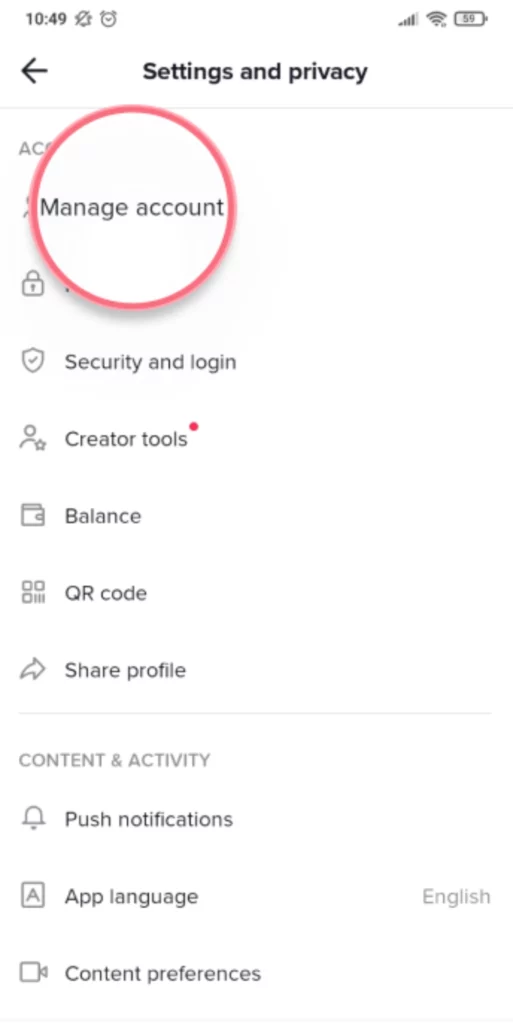 4. Select "Delete account."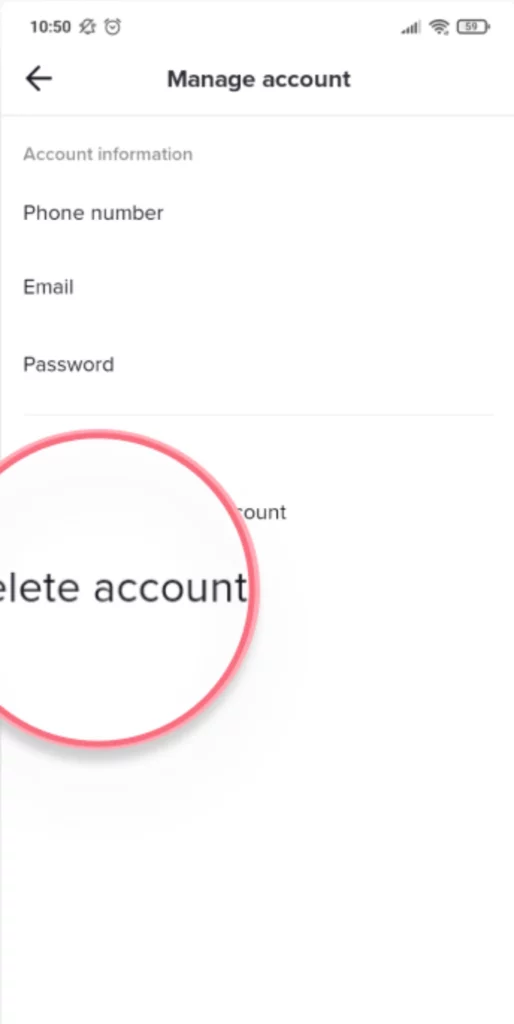 5. Tap "Continue" and then "Continue."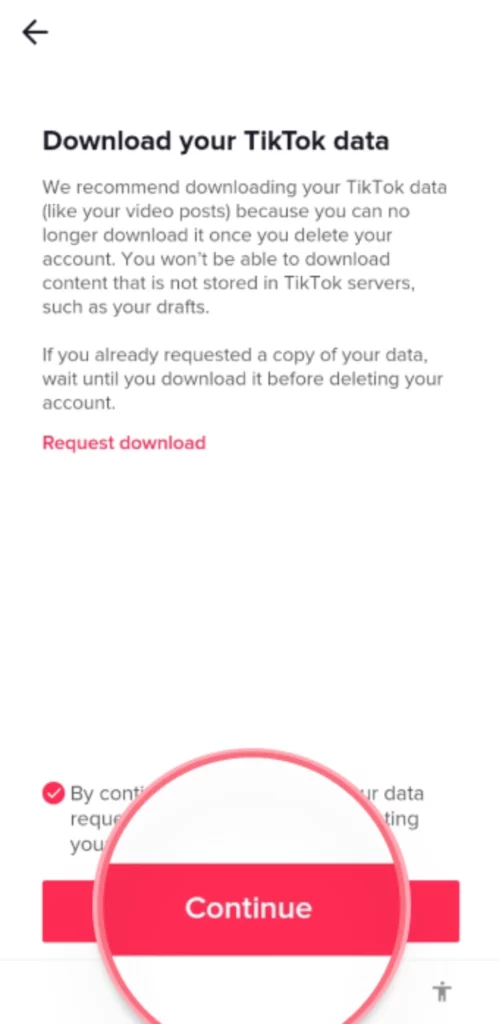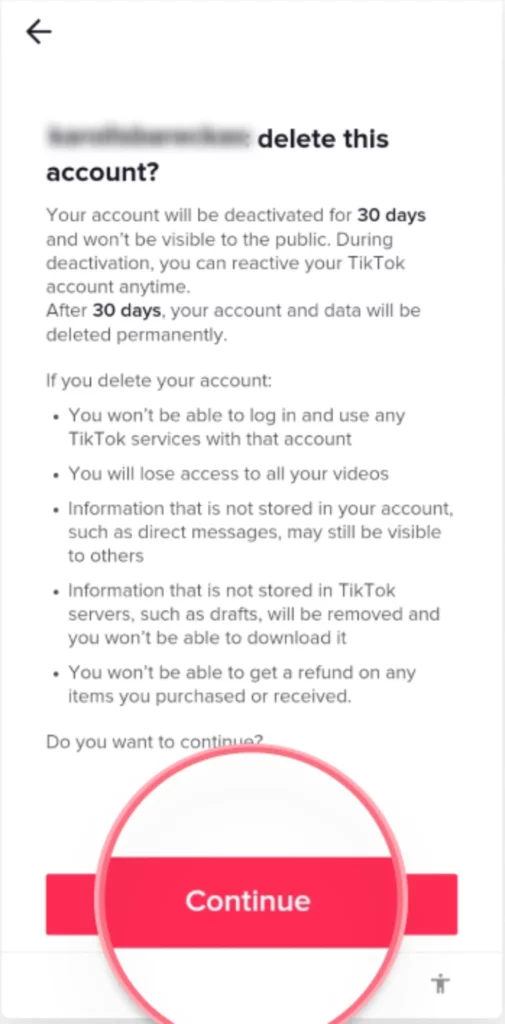 6. Verify your account to complete deletion and then tap "Delete account."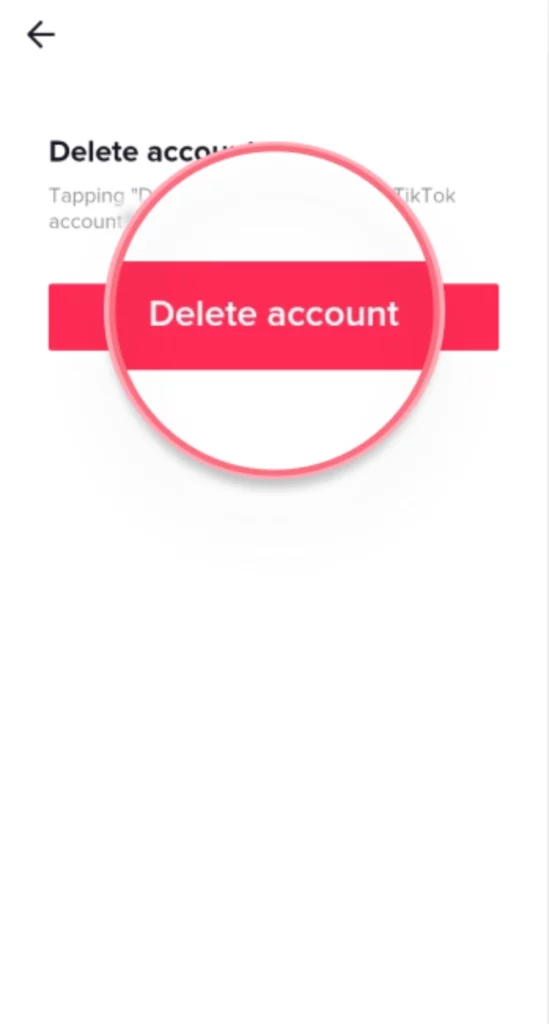 How to delete TikTok Account on Desktop
If you prefer to delete your TikTok account on your desktop, simply follow these steps:
1. Open TikTok in your desktop browser and log into your account.
2. Click the profile icon in the upper right corner and select "Settings."
3. Click "Delete."
4. Check the box at the bottom of the pop-up window and click "Continue."
5. Click "Continue" again to confirm that you wish to delete your account.
How to delete TikTok Account without Logging in
Even if you're not logged into TikTok, you have the option to request the deletion of your account by emailing TikTok. To ensure a successful account deletion, make sure to include the following information in your email request:
1. Your username.
2. The birthday associated with your account.
3. The phone number associated with your account.
4. The email address associated with your account.
Read also: How to Unfollow on TikTok
How to reactivate a deleted TikTok account
If you've had a change of mind and want to keep your TikTok account, you can retrieve it, but you need to act within 30 days of deactivating it. Here's how you can recover your account:
1. Open the TikTok app.
2. Tap "Log in" at the bottom-right corner and select your way of authentication.
3. Tap "Reactivate."
How to Earn Money on Tiktok
Did you know that you can earn money from your content? There are various ways to monetize your presence on the platform, and one of the most popular methods is through influencer marketing.
Influencer marketing involves content creators like influencers collaborating with brands to promote products or services to their audience. By creating sponsored content, you not only earn money, but also introduce your followers to products they might like. But how do you find brands to work with?
Ainfluencer is a top influencer marketing platform that connects content creators like you with brands seeking partnerships. With Ainfluencer, you gain access to various brand campaigns and opportunities that align with your content style and audience. The good news is, Ainfluencer is completely free.
Read also: How to Make Money on TikTok
FAQs on How to Delete TikTok Account
If you have any further questions about TikTok, here are some points to know.
2. Why Is It Good to Delete TikTok?
Deleting TikTok is essential due to concerns about data privacy, security, and potential censorship. By doing so, you choose not to support a platform that may not have your best interests in mind, and you take a stand to protect your privacy and digital rights.
Read also: How To Get Verified On TikTok
3. Can TikTok See Through Your Camera?
Yes, TikTok can access your camera, but only with your permission. However, if you deny TikTok access to your camera, you won't be able to shoot content directly through the app. Nevertheless, you can still upload pre-recorded videos to the platform.
Conclusion
Now, you know How to Delete TikTok Account. TikTok, undoubtedly, offers fun and entertainment, but it can also become a significant distraction. If you notice yourself spending excessive time on the app, it might be worth considering quitting. Deleting your account could be a practical step to regain focus and productivity