In this post, we will focus on cloud computing. If you're interested in getting answers to questions like what cloud computing is, what is cloud technology, what are cloud computing services, what is a cloud-based system, and questions like these, you should continue reading this blog.
Cloud technology brings immense opportunities for our business and life together. Also, we will try our best to explain everything concerning computer clouding as simply as it is. So let us dive into details to discover more about this modern technology and how it has changed our lives for the better.
What Is Cloud Computing?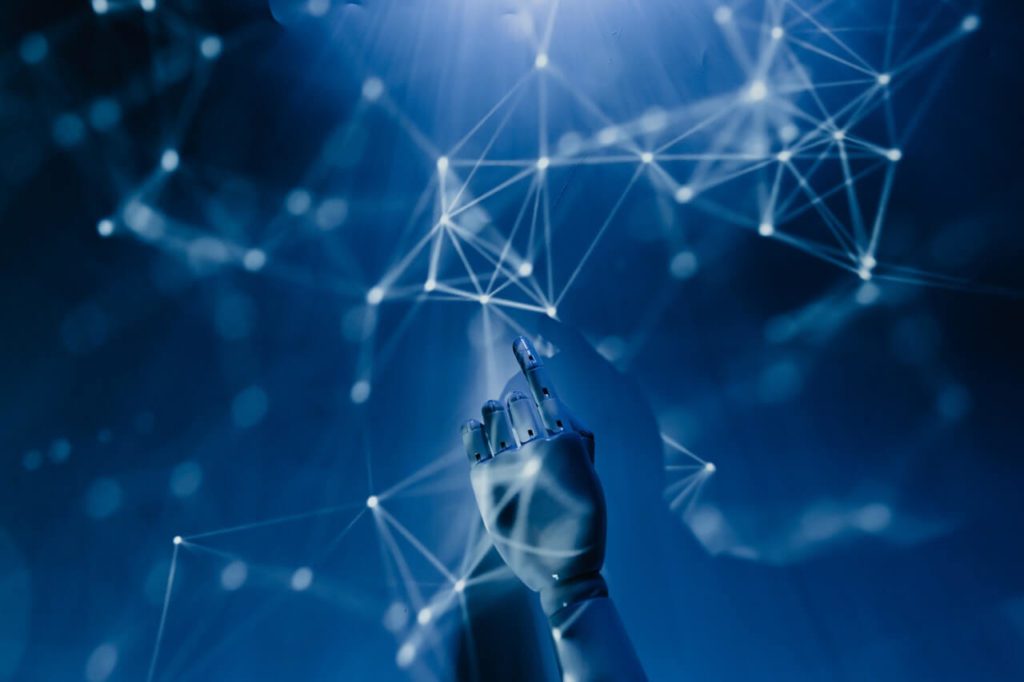 Here we will begin at first with the cloud computing definition. A cloud computing definition from Wikipedia states: Cloud computing is the on-demand availability of computer system resources without direct active management by the user. In other words, cloud computing is the practice of employing a network of remote servers via the Internet to store, manage, and process data rather than a local server or a personal computer. The cloud is just a metaphor for the internet. Therefore, with an online connection, cloud computing can be done anywhere, anytime.
It is worth noting that most people may not know the cloud computing meaning. But they already have used a variety of cloud computing services unknowingly. Gmail, Email, Google Drive, TurboTax, and even Facebook and Instagram are all cloud-based services.
To sum up, cloud computing provides computing services, including servers, storage, databases, networking, software, analytics, and intelligence via the Internet ("the cloud"), offering faster innovation, flexible resources, and economies of scale. Often, you only have to pay for the cloud computing services you use. Features like these can help you lower your operating costs, run your infrastructure more effectively, and scale as your business needs change.
Now that you have a clear picture in mind regarding the question of what is the cloud? Let's move on to cloud computing services.
Cloud Computing Services
Many different models and services have evolved to meet various customers' needs. Most cloud computing services fall into four broad categories:
1. Infrastructure as a Service (IaaS)
2. Platform as a Service (PaaS)
3. Serverless
4. Software as a Service (SaaS)
1. IaaS (Infrastructure as a Service)
IaaS is the most basic category of cloud computing services. IaaS lets you hire IT infrastructure—servers and virtual machines (VMs), storage, networks, operating systems—from a cloud provider on a pay-as-you-go basis.
Using IaaS infrastructure helps you reduce maintenance of on-premises data centers, lower expenses, and get real-time business insights. IaaS eliminates the need to buy and manage physical servers and datacenter infrastructure. Every resource is offered separately, and you only pay for the resources you use. Moreover, the flexibility of IaaS solutions allows you to adjust your IT resources as needed. They also help you create new applications efficiently and make your infrastructure more reliable. IaaS cloud-based services manage the infrastructure while you purchase, install, configure, and manage your software.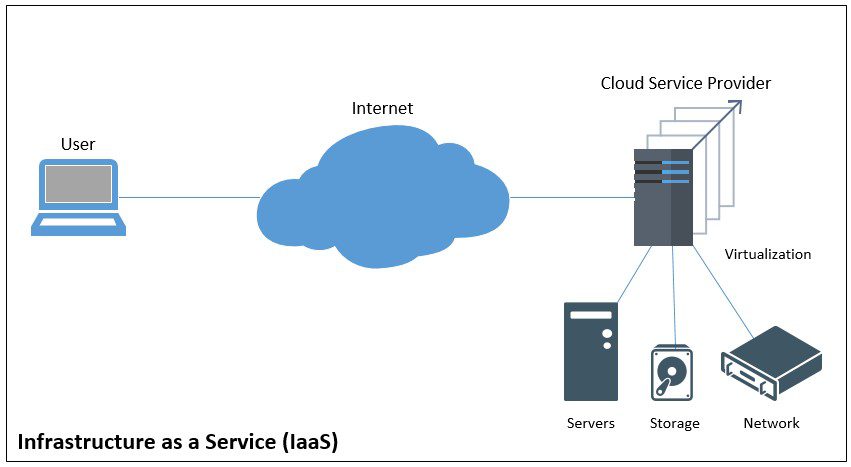 PaaS (Platform as a Service)
PaaS refers to cloud computing services for building, developing, testing, deploying, managing, and updating software applications. Like IaaS, PaaS includes infrastructure—servers, storage, and networking—as well as development tools, business intelligence (BI) services, and database management systems. PaaS allows you to avoid the expense and complexity of buying and managing software licenses, the underlying application infrastructure, middleware, container orchestrators, and the development tools or other resources. Thus, PaaS cloud computing services reduce costs and increase the speed of development and deployment. You handle the applications and services you develop, and the cloud service provider typically manages everything else.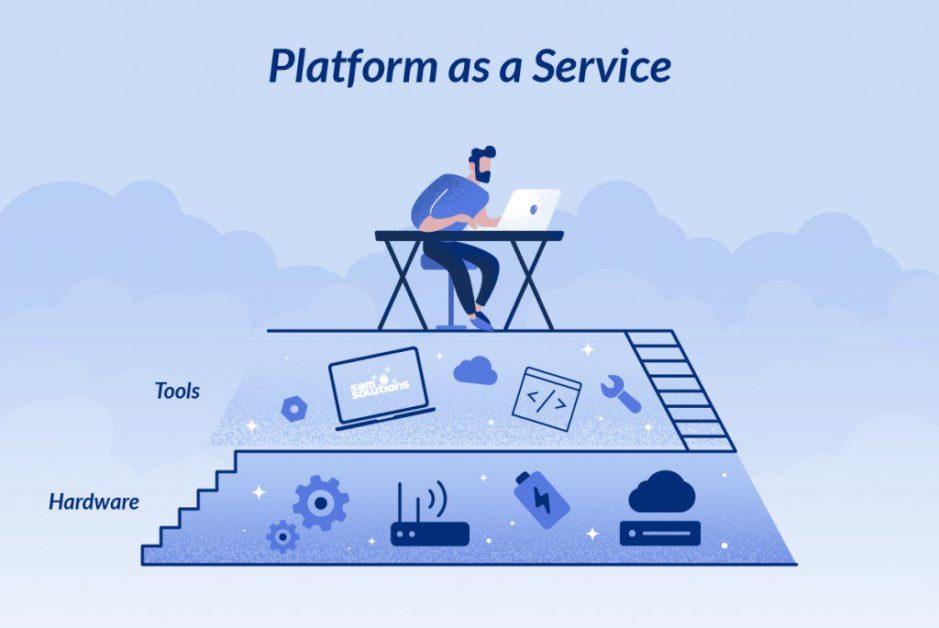 3. Serverless computing service
Serverless computing services enable developers to build applications faster without the need to manage infrastructure. The Serverless name comes from the fact that the developer's tasks associated with infrastructure provisioning and management are invisible. This approach enables developers to sharpen their concentration on business logic and make more valuable contributions to the core of the business. Serverless computing helps teams increase their productivity and bring products to market faster. Furthermore, it allows organizations to optimize their resources better.
4. SaaS (Software as a Service)
With SaaS, cloud providers host and manage the software application and underlying infrastructure and handle any maintenance, like software updates and security patching. One example of a SaaS platform is this data monitoring solution.
SaaS is a cloud computing service for delivering software applications via the internet –through a web browser on their phone, tablet, or PC- usually on-demand and by subscriptions. SaaS allows users to connect to and use online cloud-based apps like email, calendaring, Dropbox, Cisco WebEx, GoToMeeting, or office tools. With SaaS, cloud providers host and manage the software application and underlying infrastructure and handle any maintenance, like software updates and security patching. The service provider takes care of the hardware and software and will ensure the availability and security of the app and your data. SaaS enables your organization to run with an app at a minimal cost.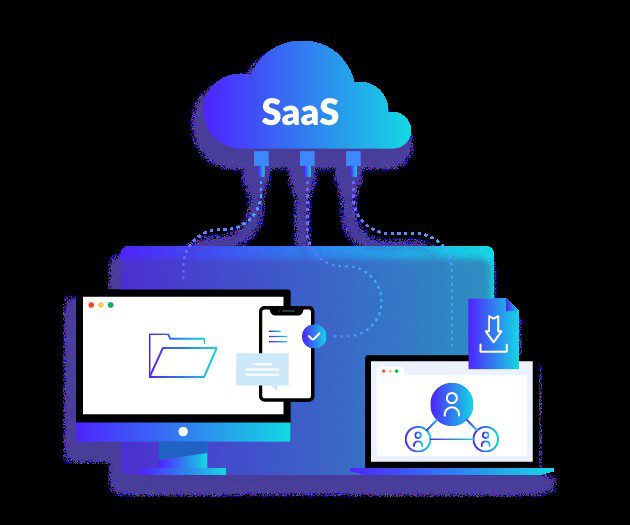 As you see, cloud-based services are highly interrelated, and there are some overlaps between them. In essence, cloud-based services provide IT resources immediately and align costs with usage. Small and medium-sized businesses, government agencies, or even ordinary consumers rely on cloud-based services to store, share, and protect their data. As a result, they have greater interoperability, scalability, safety and can manage expenses more economically.
What Is a Cloud-Based System?
A cloud-based system is hardware and software hosted by a cloud computing provider. As mentioned before, a cloud-based system entails resources, services, and applications accessible through the internet instead of local data servers. In what follows, to better understand why the cloud-based system is so valuable, we will list some of its advantages.
The major advantage of having a cloud-based system is the sense of security it provides in case of a potential cyberattack. In a sense, a cloud provider's primary mission is to carefully monitor security. It is worth mentioning that according to RapidScale, 94% of businesses experienced an improvement in security after switching to cloud computing, and 91% said the cloud helped them in meeting government compliance requirements. This enhanced level of security is due to the encryption of data being transmitted over networks and stored in databases. By encrypting, data is less accessible by hackers or unauthorized users.
The other asset of computer clouding is that you have 24/7 access to data.
Making use of cloud computing services will reduce the need for an IT team. Therefore, computer clouding is a cost-effective choice. For example, a software testing company recognizes the importance of staying up-to-date with the latest trends and technologies in the industry.
Computer clouding offers businesses more freedom, flexibility, and efficiency. With a cloud computing provider to take care of all IT hosting and infrastructure, you'll have more time to focus on other aspects of your business.
Cloud computing provides mobility. With the cloud, you can exchange conveniently and rapidly accessible information with sales staff who travel, freelance employees, or remote employees for a better work-life balance and more employee satisfaction. This feature allows for more collaboration among team members. In this way, through a cloud-based platform, team members can view and share information easily and securely.
Many cloud-based services come with integrated cloud analytics to provide an overview of your data. With your information stored in the cloud, you can easily create tracking mechanisms and build customized reports to analyze information across the organization. By taking advantage of these analytical insights, you'll be able to maximize productivity and prepare action plans to achieve organizational objectives.
Cloud computing software will enable you to manage information without confusion and data manipulation. Moreover, you will have more control over the business. Additionally, your data will be backed up and updated via cloud computing.
On the whole, the cloud-based system enhances productivity, data sharing, analytical processes, and operational efficiency.
We can discuss its other assets further. However, it is out of the scope of this article.
Final Thoughts on Cloud Computing
Cloud technology (also known as cloud computing or simply the cloud) has revolutionized the way we share and access information, bringing new possibilities to the Internet for us. Cloud technology, in simplified terms, is virtual storage space on the internet, allowing users to share information and applications without the restriction of getting lost, surpassing the capacity or memory of a device, or costing too much. Cloud technology enhances collaboration among remote users by reducing time and space barriers and offers backup and recovery solutions cost-effectively and straightforwardly. These are essential solutions for any organization and business in this digital information-driven era. If you operate a business, it would be wise to take advantage of cloud computing to improve your competitive edge in the business world.
---
Be sure to check out more of our content: